WHO warns: Do not arbitrarily use ibuprofen antipyretics when having Covid-19 symptoms, because it can make the disease worse
The World Health Organization (WHO) representative said people with symptoms of Covid-19 should not take ibuprofen antipyretics. The recommendation came after French Health Minister Olivier Véran warned that anti-inflammatory drugs could make Covid-19 worse.
Previously, a study in the Lancet medical journal suggested a hypothesis that anti-inflammatory drugs like ibuprofen may enhance an enzyme, and this enzyme could make Covid-19 a condition. should be serious.
Asked about the study, WHO spokesman Christian Lindmeier said experts at the UN health agency " looked at this for additional guidance".
"In the process, we recommend paracetamol antipyretics and do not arbitrarily use ibuprofen. This is a very important note," he said.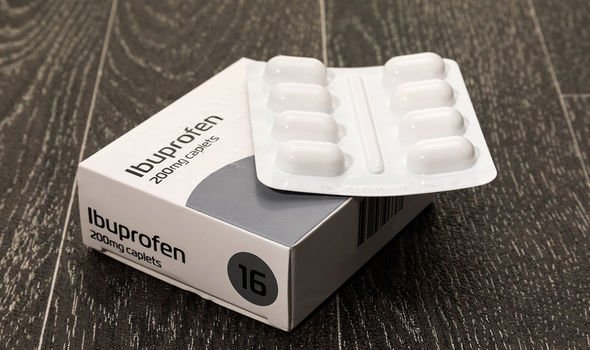 The WHO spokesman's warning came after a post on Twitter by the French Minister of Health. In it, Mr. Olivier Véran wrote that the use of ibuprofen and similar anti-inflammatory drugs may be a factor causing Covid-19 disease to worsen.
" In case you have a fever, take paracetamol," Olivier Véran wrote, adding that patients who have been treated with anti-inflammatory drugs such as ibuprofen should consult their doctor about the problem.
Ibuprofen is a popular antipyretic drug, thanks to its longer lasting effect than Paracetamol and also anti-inflammatory effect. However, to use ibuprofen people often need a doctor's prescription and instructions.
Paracetamol is an over-the-counter medication, but you also need to use it carefully. By taking an overdose of paracetamol can harm, even damage the liver.
To date, the Covid-19 pandemic has occurred in more than 100 countries, infecting more than 191,000 people and killing more than 7,800 of them. The illness often manifests as mild symptoms such as cough and fever, which makes many people think they can take fever-reducing medicines by themselves for treatment.
However, experts have warned that Covid-19 is very different from the common cold. It is dozens of times more dangerous, because it can quickly lead to pneumonia, in some cases multiple organ failure and death.
Before Covid-19 broke out in Europe, the French authorities sounded a warning bell about serious " infection complications " related to the use of ibuprofen, sold under various brands such as Nurofen and Advil and other anti-inflammatory drugs.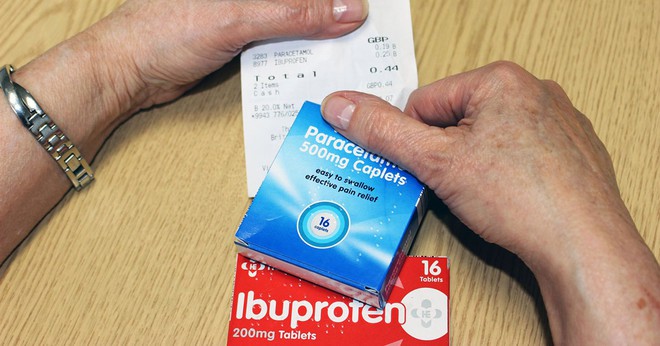 Ibuprofen is a popular antipyretic drug, thanks to its longer lasting effect than Paracetamol and also anti-inflammatory effect.
A spokeswoman for Reckitt Benckiser, a British pharmaceutical company that produces ibuprofen under the Nurofen brand, said it was aware of concerns about "the use of steroids and nonsteroidal anti-inflammatory products (NSAIDs), including including ibuprofen, to ease COVID-19 symptoms. "
" Consumer safety is our number one priority," Reckitt Benckiser spokesman wrote in a statement.
However, the drug firm also emphasized that "i buprofen is a good drug and for over 30 years it has been safely used as a self-reliever and analgesic, even in medical conditions." virus ".
" We currently do not believe that there is any proven scientific evidence related to the use of over-the-counter ibuprofen that aggravates Covid-19, " the statement said.
The spokesman said Reckitt Benckiser had "joined with WHO, EMA (European Health Agency) and other local health authorities" to address these concerns, and will provide "all information." or necessary instructions so people can safely use our products. "
Some health professionals agree with them that the problem needs to be clarified. " I have not seen any study specifically indicating ibuprofen increases the risk of Covid-19 complications ," said Dr. Eudene Harry, medical director at Oasis Wellness & Rejuvenation Center, USA.
Covid-19 is a very new disease, we need more time to conduct extensive research on it, including examining the effect of ibuprofen on the progression or worsening status in patients.
However, according to Dr. Harry, it is true that people should be cautious when using this drug. " There is a good reason to avoid taking ibuprofen, because it can exacerbate acute kidney damage, but is due to any illness, not just Covid-19."
" Doctors can recommend that patients use paracetamol instead of nonsteroidal anti-inflammatory products (NSAIDs) such as ibuprofen if the patient has Covid-19 with other underlying conditions," said Dr. Harry.
In fact, patients with Covid-19 who already have cardiovascular disease, diabetes, cancer or other chronic conditions such as kidney disease still have a higher risk of complications.
Dr. Harry says it is best when you have Covid-19 symptoms, you should contact your doctor, for the most accurate professional advice, including the medication you are taking.
* Do you know how to handle Covid-19 infection? Take the quiz below to check:
Refer to Sciencealert
Nguồn bài viết : Genk