Video: When the whole world lacks breathing machines, human creativity and compassion become boundless
For patients with COVID-19 infection, the ventilator may be a life-saving device. But the world is facing a huge wave of hospitalized patients, leading to the inability to have enough ventilators for everyone.
To combat the shortage, companies around the world are shifting their lines to ventilators. And creativity is everywhere.
When the whole world lacks breathing machines, creativity and compassion become limitless
In the US, automakers like Ford and Tesla think that the ventilator could be made similar to a car. A Japanese company is trying to redesign the veterinary ventilator to be used on people. A French diving mask maker thinks its products can support patients' breathing without intubation.
Meanwhile, an Israeli arms company is now turning to ventilators to save lives. Take a look around the world, how breathing machines become a topic that attracts creativity:
Engineers at Tesla have created a prototype breathing machine using Model 3 electric car components.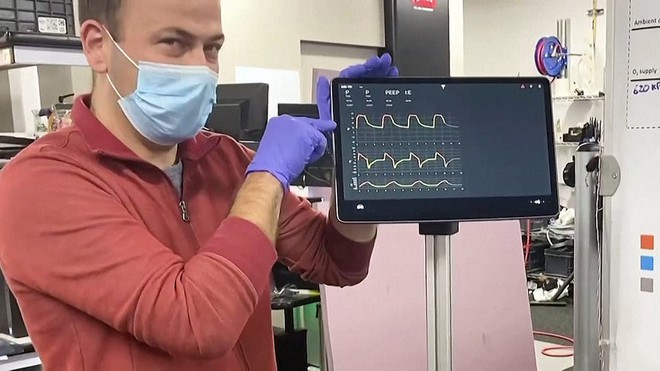 At the end of March, Tesla CEO Elon Musk announced he would be willing to donate thousands of free ventilators to US hospitals if they were in short supply. But then, Musk faced a series of criticism when it turned out, the breathing machines he donated to the hospital were only breathing machines and could not save COVID-19 patients.
These breathing machines were originally used for patients with sleep apnea. A number of doctors had to remedy the device, including an extra breathing tube, air control unit and virus filter to be used on COVID-19 patients.
Since then, Tesla has had to correct its mistakes. They assembled a team of engineers to create a breathing machine that could really help patients with new coronary virus disease, taking advantage of the Model 3 electric car itself.
" We are working on developing our own ventilator design, namely a device based primarily on Tesla car parts, " Joseph Mardall, technical director at Tesla, told Reuters.
In Michigan, Ford and GE plan to use an old car factory to build electric-powered ventilators.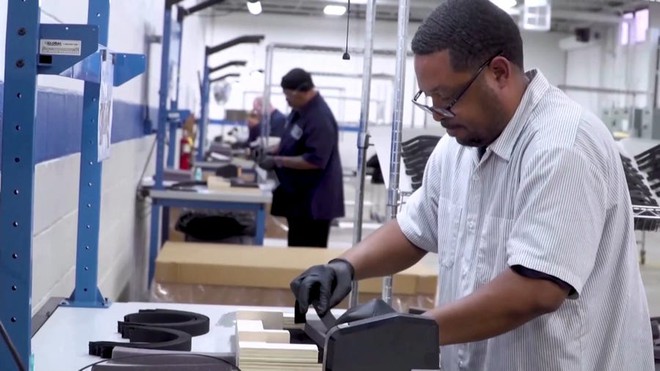 Ford announced in late March that it was working on a plan with GE Health, using an old car factory to build air-powered ventilators instead of electricity. Such a ventilator could be deployed in field hospitals.
The two companies are expected to start the plant by the end of April. They plan to produce 50,000 ventilators in the first 100 days, and then ship 30,000 units each month.
A company in Tokyo is trying to redesign the veterinary ventilator into a human ventilator.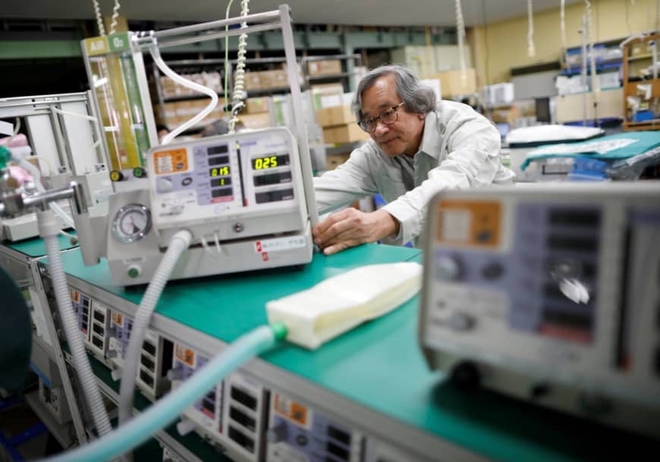 Metran, a small company in Japan, has been tasked by the government to improve breathing machines for animals into ventilators used for the COVID-19 pandemic. Mr. Tran Ngoc Phuc, founder of Metran, said: Basically, humans and mammals have similar respiratory systems. Therefore, veterinary breathing machines can also be used for humans.
Metran itself also produces breathing machines for humans, specifically babies. But Mr. Tran Ngoc Phuc said that in the current urgent situation, improving breathing machines for animals is a better direction.
This is because these machines have low production costs, can produce quickly on a large scale. They also have a simpler control system, so basic medical staff can also use them.
When the epidemic breaks out on a large scale, we will lack experienced physicians using ventilators, so new doctors can be trained quickly to use Metran's ventilators. Representatives in the United Kingdom, the United States and India have also contacted the company to learn the idea.
A company in Israel famous for making rockets has turned to manufacturing breathing machines to save people.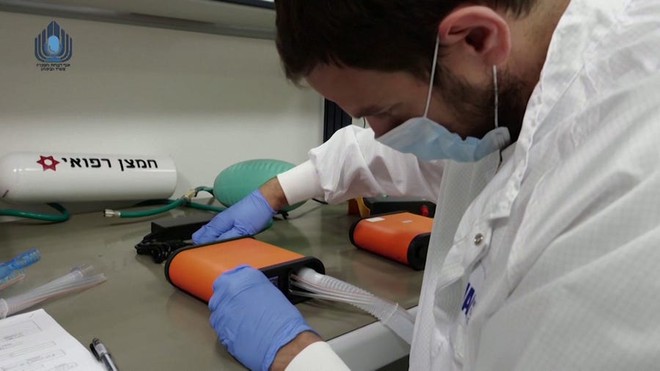 In Tel Aviv, Israel, Aerospace Industries is best known for making rockets. But the defense company has started using its rocket factory to manufacture breathing machines. In early April, they delivered the first batch of 30 units to the Israeli Ministry of Health.
At a clinic in France, doctors are using scuba masks to help patients COVID-19 breathe.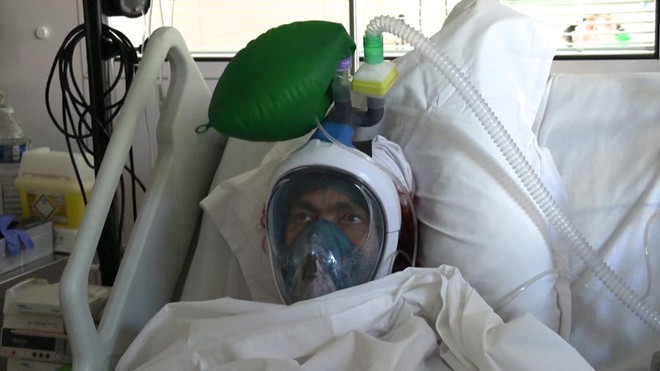 Ambroise Pare Clinic, a clinic on the outskirts of Paris that utilizes snorkel masks and breathing apparatus as a respiratory aid for COVID-19 infected patients. These masks have two advantages, one is that they do not need to be intubated, the other is that they are tight so they do not release aerosol particles carrying the virus of the patient into the air.
In Belgium, an engineer came up with a respirator adapter that could be printed in 3D.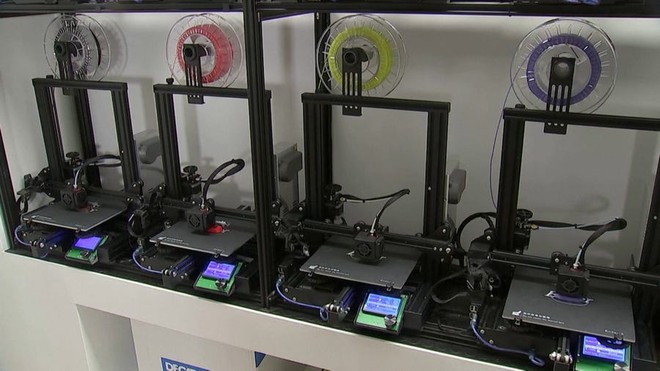 Albert de Beir, a technical teacher at Belgium's Vrije Brussel University, built an adapter for a respirator mask. The special thing is that it can be produced quickly based on 3D printing technology.
Prototypes using medical plastics have received a large order.
In the Czech Republic, researchers have designed a simple ventilator, which can be produced anywhere in the world.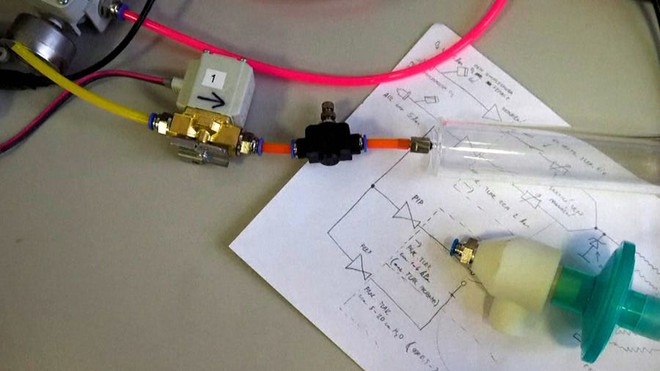 This design will be released for free so anyone with a technical level can copy it and use it for medical purposes. Scientists and volunteer engineers behind the project said their ventilators would cost only one fifth of the market price, according to Reuters.
In Slovakia, these students built a temporary ventilator for patients with COVID-19.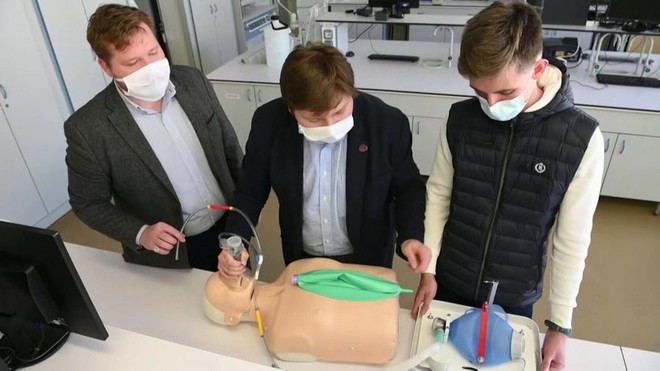 Student inventors are studying at Comenius University in Bratislava, Slovakia. They invented a prototype of a ventilator called Q-Vent. The device can be used for COVID-19 patients with mild respiratory distress, who are waiting for mechanical ventilation if their condition progresses to a more serious level.
Refer to Businessinsider
Nguồn bài viết : Genk