The Apple Music app first appeared on the Samsung SmartTV app store
Starting from this point, Samsung smartTV will allow download of Apple Music application. As a result, users will have access to one of the largest music streaming services in the world with more than 60 million songs. At the same time users can create personal playlists, select radio stations and many other features.
Apple Music is not the world's largest streaming music service because Spotify is still the world's largest digital music service with tens of millions of subscribers. However, according to statista statistics page, the Apple Music platform has grown tremendously when reaching 60 million subscribers by the end of 2019.
Although Apple Music was available on Apple TV early, it was limited to Apple hardware. However, this is the first time Apple Music has appeared on another company's smartTV. This will undoubtedly be Samsung's major competitive advantage in the smartTV market.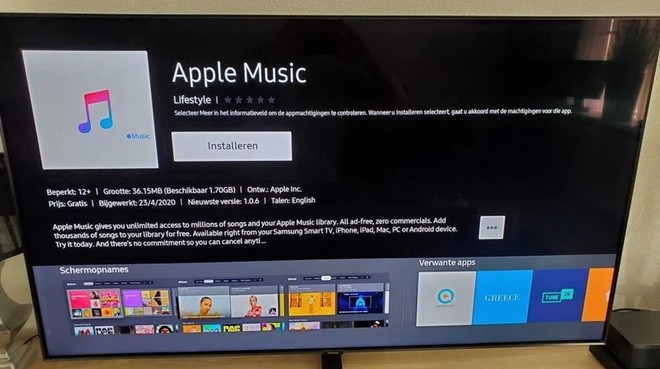 In addition, Apple's current approach is somewhat similar to Microsoft when Apple is starting to provide its applications and services to other platforms in an effort to increase sales of the service segment.
Currently Apple Music service is compatible with Samsung smartTV launched from 2018 and up and can now be downloaded from the Samsung app store. Users will enjoy a 3-month free trial offer, applicable to individual, family, or student registrations.
After the above period, users will have monthly subscription packages including USD 4.99 (students), USD 9.99 (individual subjects) and USD 14.99 (households with up to 6 people) .
Refer to Sammobile

Nguồn bài viết : Genk