Sad news for Samsung fans: There will be no Galaxy Note 20 Ultra
Samsung made a big surprise with the launch of the Galaxy S20 Ultra, an ultra-premium version with an impressive camera thanks to its 100x zoom capability. It can be said that the Galaxy S20 Ultra is the most notable highlight of this year's Galaxy S20 series. So a lot of Samsung fans hope that the upcoming Galaxy Note 20 will have a "monster" version like that.
However, according to the latest leak, Samsung fans will probably be disappointed. Because this year, Samsung will only launch Galaxy Note 20 and Note 20+. That means there will be no Galaxy Note 20 Ultra premium version.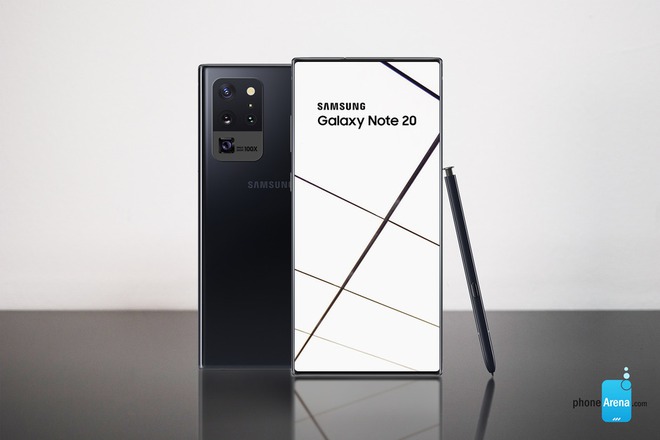 This information was revealed by Ross Young, executive director of Display Supply Chain Consultants. He also said that there will only be a Note 20 version equipped with a 120Hz screen. Most likely, only the Note 20+ will have a 120Hz screen, while the Note 20 will not.
This can be considered a step backward from the Galaxy S line, because even the Galaxy S20 is equipped with a 120Hz screen, although there is still a limitation of FullHD resolution. However, the Note 20+ has an upgrade, when it can simultaneously experience 120Hz frequency and QHD + resolution.
It is also possible that Samsung will turn the Galaxy Note 20+ into a super-premium version, accompanied by the features available on the Galaxy S20 Ultra. The Note 20, meanwhile, will be the regular version and won't have many special features, but it still comes with the S Pen.
As such, the two versions of Galaxy Note 20 and Note 20+ will be more decentralized, and there is no middle version. This can also be an effective strategy, helping consumers easily choose a Galaxy Note that suits them, without having to wonder too much.
However, it is not certain yet. If the Galaxy Note 20 does not inherit what the Galaxy S20 Ultra version is, it will be an extremely regrettable thing.
References: Phonearena
Nguồn bài viết : Genk