Telegram postponed the launch of the TON blockchain a second time, announcing a return of 1.2 billion USD to investors
On April 29, Telegram postponed the launch of the TON blockchain a second time and moved the new release date to April next year. At the same time, the messaging platform announced it would return up to 72% of each investor's stake, according to CoinDesk.
Terms have been agreed since Telegram first delayed the launch of TON in October last year, after the company was sued by the U.S. Securities and Exchange Commission (SEC) for conducting a stock offering. Unregistered stocks (TON's original token is called Gram) and collected $ 1.7 billion in 2018. At that time, Telegram sent a letter to investors to announce that they wanted to back down. TON release date is from October 30, 2019 to April 30, 2020.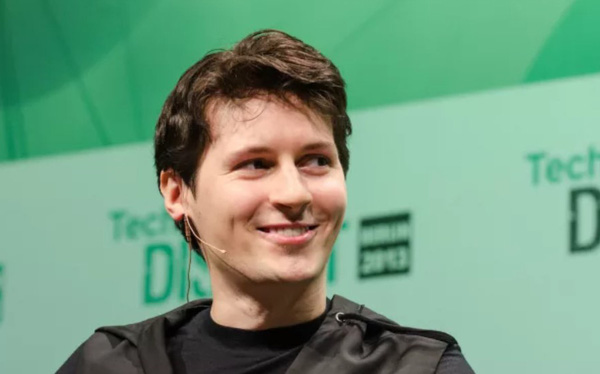 Telegram lost the first trial with the SEC, whereby the company could not launch TON or issue Gram until the lawsuit was over.
At the moment, Telegram offers options for investors who do not want to take back 72% of the shares right now: Leave the company to hold that amount and receive 110% (10% higher than the initial investment) in April 2021.
In addition, Telegram said it is "continuing to engage in discussions with relevant agencies" to launch TON. Depending on the situation of the negotiation, investors may still receive "Grams or another cryptocurrency that has the same terms in their original purchase agreement".
If the regulator continues to suspend the launch of TON, Telegram will repay its equity. Currently, the company is wholly owned by its founder and CEO, Pavel Durov.
Not long ago, Telegram said their monthly number of users had grown to 400 million. Serge Solonin, founder of payment processing company QIWI, has invested US $ 17 million in TON, saying this is good news for investors.
He said: "The terms are really good, I believe a lot of people will choose to send their money to Telegram. Even in the absence of a Gram release, I think this year the company will still can find another investor and return the money to those who buy the token ".
Two fund managers told CoinDesk last week that many investors, especially Silicon Valley venture funds, tend to want to convert their tokens into Telegram shares.
According to some sources close to the team working at Telegram, the company planned to launch the project just a few days before making a final decision to postpone until next year.
Around that time, the website ton.org was started. At the same time, TON Labs, a Telegram technology partner, announced TON OS, "an open source end-to-end infrastructure designed to allow developers and users to work with the TON blockchain". According to CoinDesk information, several companies have also planned to support TON and its tokens at launch, which they believe will take place on April 30.
However, according to a lawyer, doing so may attract US courts because if launched, Telegram will violate the suspension order and lead the judge to appoint the manager of the company from the outside.
Currently, some TON investors and developers have established the TON Community Foundation, an unofficial group to prepare to launch in case Telegram cannot do so.
Nguồn bài viết : Genk