"Crazy head" with transparent puzzle: Burning time extremely well because playing forever but can not win
Puzzle, simple and even bland games, are now becoming a new hobby of many people in the world when they can not go out to meet with friends. The rules for this game are not complicated: You have to find the matching pieces in both design and texture, and gradually create a complete picture. This picture is usually printed on the box or accompanied by instruction sheet.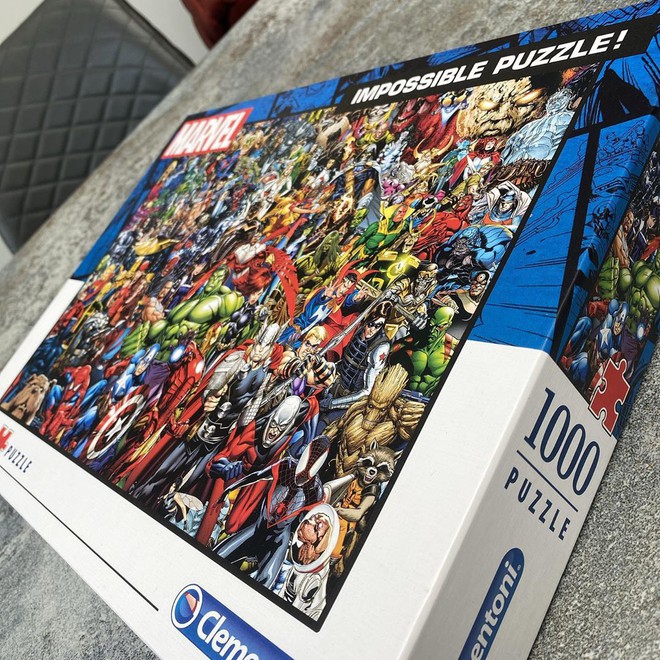 "Black Spider" Tom Holland is crazy about this puzzle game during his home isolation (photo on Tom Holland's Instagram).
However, what if your puzzle pieces now become transparent without any textures? At first, we will immediately think that the game will become easier, just finding the pieces that fit together is complete, no need to pay attention to the texture or the overall picture anymore.
But not! Try to sit meticulously for about 5 minutes, you will find that this transparent puzzle is actually a torture, a terrible mental torture, not simple at all. The overall picture has always acted as a guide, a goal, and the final destination of the game. Without it, it's easy to get lost in the puzzle.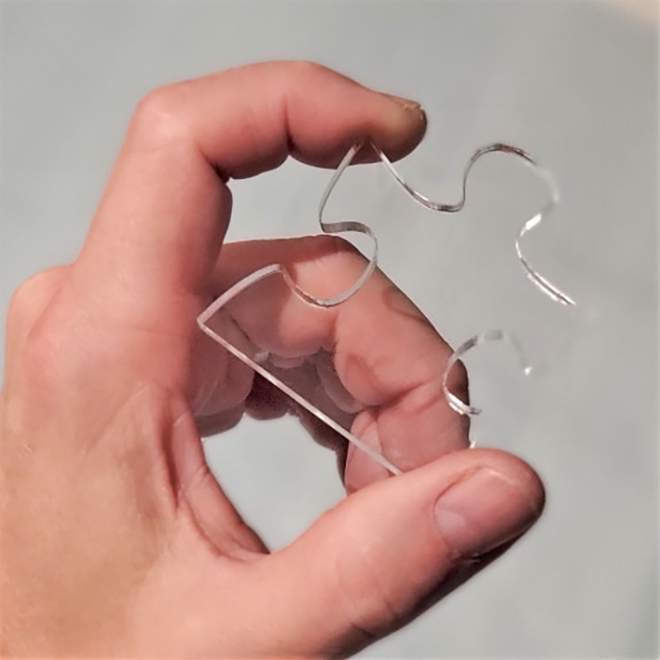 There were no textures and even this transparent, what kind of puzzle would it be?
Maybe when you start, you will put several pieces together easily. But then there will come a time when you can't find your next graft. And worse, you do not know what you have wrong pieces to fix, because each piece is like any piece, also transparent, there is no pattern to identify. At this point, you have to pity take it all off and grope from the beginning only.
It is known that this is a product of LittleFlowerPotShop and is currently being sold on Etsy platform with prices starting from 17 USD. This item is also rated 5 stars, ranked as a bestseller – best seller, and even temporarily out of stock because the need to burn time of the world's people is greater than ever.
To avoid psychological shock for the player, the transparent puzzle will consist of 4 different levels. The first level consists of 9 pieces and surely anyone can easily complete. After that, the difficulty was gradually raised with 25 pieces, 49 pieces and finally 144 pieces – rated as a "difficult difficult" level. All are made from transparent acrylic.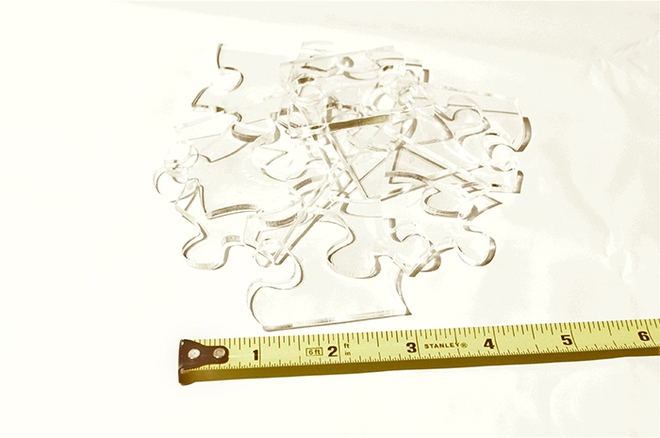 This brain hack puzzle has 4 different levels so players can gradually get used to it, avoiding psychological shock.
In addition, the overall product size of these 4 levels is constant, meaning that after the transplant is complete, you will get an identical transparent picture no matter how difficult it is to play. This means that the size of each individual puzzle will be different. For example, in sets of 9 pieces, each piece gives a length of about 2 inches (5 cm). But to the 144 pieces, this figure drops to only 0.5 inch (1 cm) only, making players more easily discouraged to give up.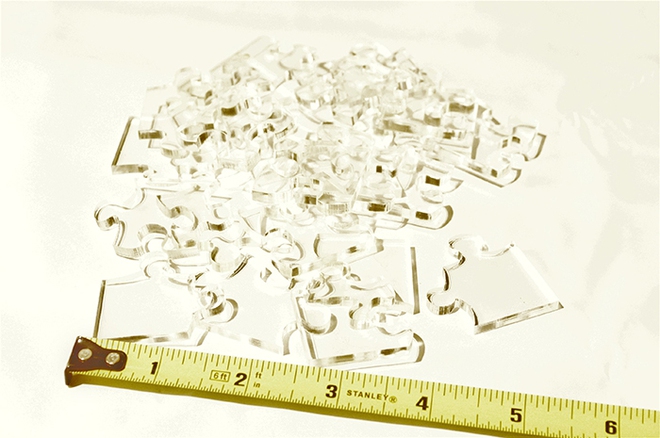 The size of the pieces also varies depending on the level, the harder it is, the smaller the piece.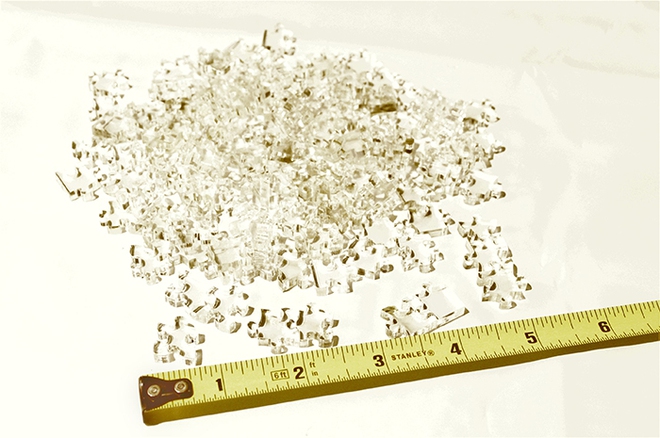 This is the most difficult version with 144 pieces. With a super small size like this, in addition to headache, players can sometimes even hurt their eyes to complete the game.
However, with not being able to go out on the street as often as today, many people still very actively welcome LittleFlowerShop's unique puzzle, as an effective way to burn time.

I've only got 2 pieces together but I'm still happy! Ideas and stages of implementation are the top of the peak. I will buy more as a gift for others.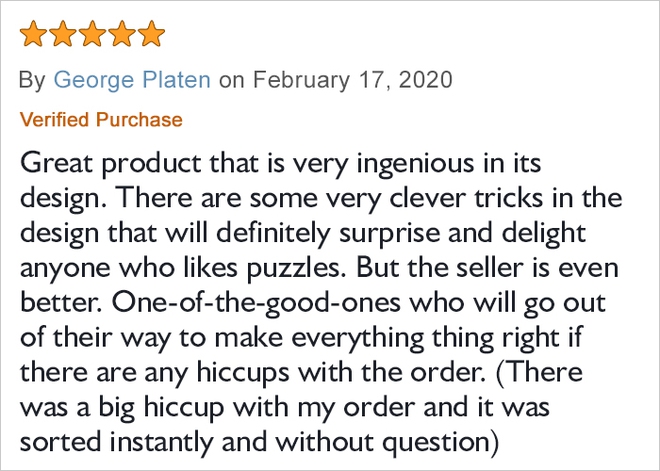 This puzzle really has a real top design. It uses a lot of clever tips to bring surprising and satisfying surprises to the puzzle enthusiasts. But also must recognize the manufacturer is even more than excellent. They always quickly solve all problems related to the order / delivery, for example in my case, they solve immediately in one note.

This game seems to suit my puzzle style.
Earlier, Japanese manufacturer Beverly also launched a pure white puzzle set of 2,000 pieces (the "easier" version only includes 1,000 pieces), which is also an easy challenge that makes people crazy. That's why many players have called it "pure white hell", because just like the transparent puzzle above, you will easily get lost immediately after starting the game only a few minutes. Currently, this puzzle is available on Amazon and eBay and is also listed as the best-selling item on both platforms.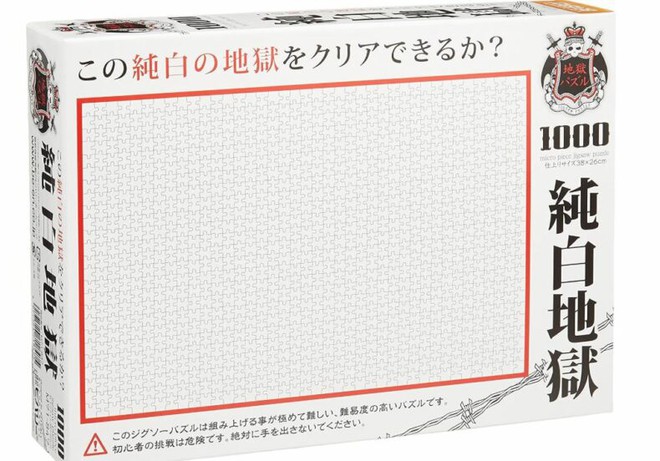 In addition to the transparent puzzle, players are also crazy about this pristine white puzzle here.
According to BoredPanda
Nguồn bài viết : Genk