The British spit on network engineers in the face, destroying 77 telecom pylons for believing in the 5G conspiracy theory that caused COVID-19
In mid-April, Michael Demetroudi – a network engineer working at Wood Green in north London – had a really bad week. He suffered a series of attacks from extremists who believed in the '5G cause of COVID-19' conspiracy theory.
In the first incident, while on the way to work, a woman suddenly rushed to the front of Demetroudi's truck, cursing and accusing him of deliberately spreading COVID-19 with devices mounted on the roof. car.
The second incident occurred when Demetroudi was queuing to pay for the sandwitch she had just bought at the supermarket. A nearby man noticed the operator logo Openreach on the back of his jacket and started screaming at him. The incident only ended when two nearby police officers intervened.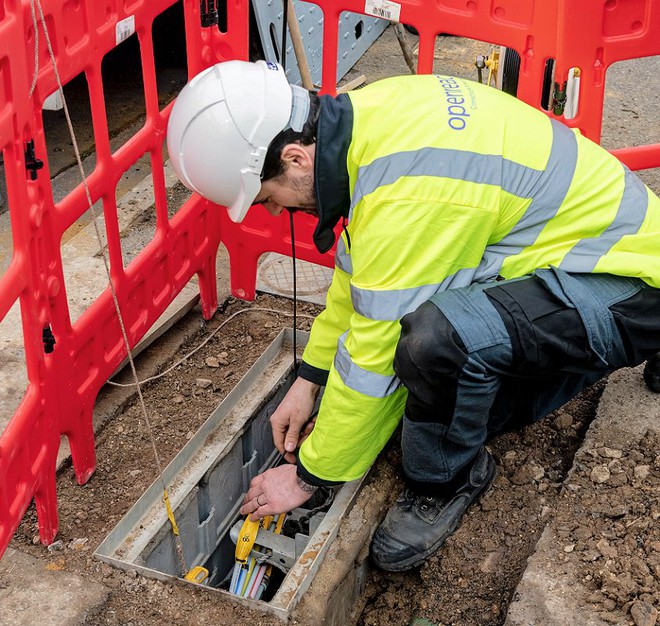 In the course of their work, many Openreach employees were unjustly attacked by conspirators
Most recently, while installing networking equipment on the street, Demetroudi was yelled at and shouted at by an extremely aggressive man. The man then spit in his face and walked away. As a result, Demetroudi was forced to isolate himself at home. Later, he discovered he had symptoms of COVID-19 infection.
68 attacks and insults on telecommunications workers have been recorded
Demetroudi's case is not the only incident. Openreach – the company Demetroudi is currently working on – has recorded many similar incidents. As the largest broadband Internet service provider with the largest market share in the UK, Openreach said there have been a total of 68 incidents involving 5G and / or COVID 19 since the beginning of April.
Accordingly, in the process of working, Openreach employees have been abusive, abusive, even threatened by some extremists. Specifically, a female employee named Tiffany Evans while working in Porthcawl, South Wales was questioned by an unknown man about the impact of 5G on health, before repeatedly insulting her.
Another male employee, Naveed Qureshi, was installing a network device in a street in West London, and was told by an unknown woman about the dangers of 5G (?!). Two hours later, the woman returned with a group of 15 people, repeatedly cursing at Naveed Qureshi and calling this male employee a 'murderer'.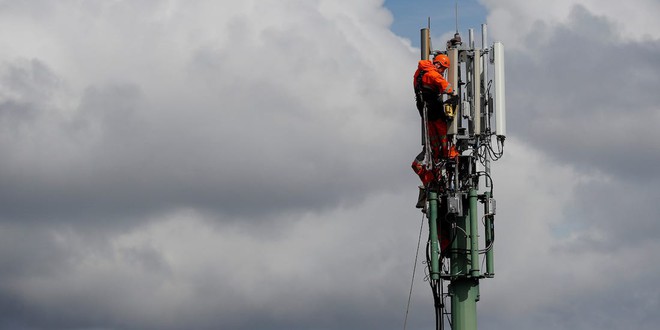 A total of 77 broadcast receivers have been badly damaged, most of which involve people who believe in the '5G cause COVID-19' conspiracy theory.
Worth mentioning, these are just a few of the dozens of incidents recorded by Openreach in the past few weeks, amid the wave of telecommunications column burning in Western countries such as New Zealand, the Netherlands, Ireland and the United Kingdom. There is no sign of stopping.
According to Vice, a total of 77 broadcast receivers have been severely damaged, most of which involve people who believe in the '5G cause COVID-19' conspiracy theory. Meanwhile, the number of unsuccessful attacks is much higher, when extremists have even recorded videos and posted them on social networks.
The '5G cause COVID-19' conspiracy theory is still spreading on social networks
The first arson incidents occurred as early as April, when a series of conspiracy theories and fake news about COVID-19 and 5G began to spread on social networks such as Youtube, Facebook, Twitter. .
Some conspiracy theories suggest that COVID-19 originated in Wuhan because the city deployed a 5G network just before the outbreak. Africa, meanwhile, is not affected by the epidemic because 'this is not a 5G coverage area'. In particular, a number of other conspiracy theories claim that the 5G network emits radiation that weakens the immune system, making people more vulnerable to viruses.
Technology experts say that such fake news has fueled the outrage of a part of the public that has been opposed to 5G for the past few years, on the grounds that 5G is harmful to human health. people compared to 4G waves.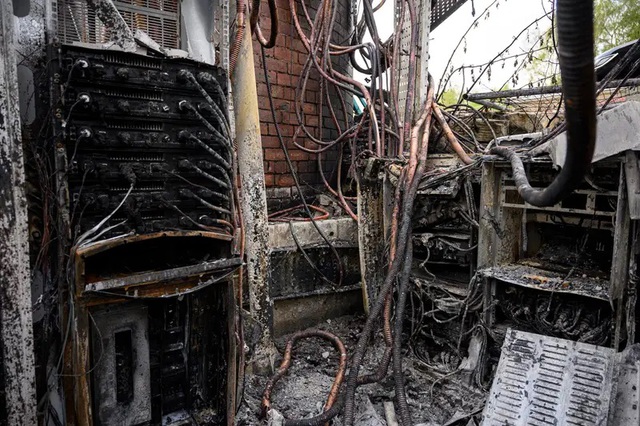 Inside a burned telecommunications base station in the UK
In the face of the wave of burning pillars in some countries, some social networks have taken drastic actions to eliminate conspiracy theories about 5G. Facebook had to delete a group of people protesting against 5G technology in the UK called Stop5GUK (Stopping 5G in the United Kingdom), which has about 10,000 active members. Earlier, YouTube also removed a number of videos with conspiracy theories that claimed 5G wave was the cause of COVID-19.
However, Vice's latest statistics show that there are still 54,000 articles with content related to 5G conspiracy theory and COVID-19 appearing on Facebook this week. Notably, these posts have reached 2 million interactions – an indication that telecom column attacks are likely to continue in the future.
Refer to Vice.com
Nguồn bài viết : Genk