Cryptocurrency shakes again when Binance has about 100 million USD stolen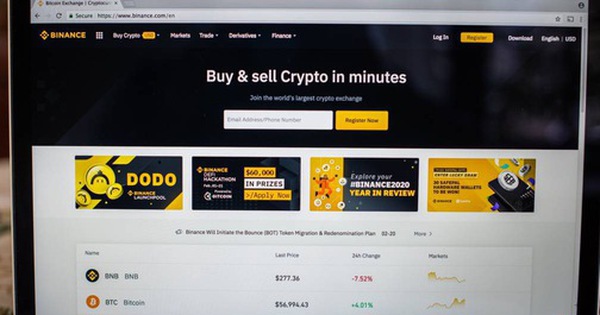 According to Bloomberg News, early this morning on 7-10, Mr. Changpeng Zhao ("CZ"), billionaire co-founder of Binance – the world's largest cryptocurrency exchange, announced on Twitter about the theft.
"Most likely Binance will pay for any funds stolen by hackers," Zhao wrote on Twitter.
A Binance spokesperson estimated the incident involved $100-$110 million in crypto. Binance has frozen at least $7 million in stolen crypto.
BNB Chain says it is working with security services to freeze the transfer of stolen funds.
BNB price is down more than 4% in the morning of 7-10 and is trading around 285 USD.
About $2 billion has been lost in crypto hacks this year.
Globally, the value of digital assets will be wiped out by about $2 trillion in 2022.
Also according to Bloomberg , a report from blockchain analytics firm Chainalysis shows that the value of cryptocurrencies lost to hacks skyrocketed in 2022.
According to Chainalysis, about $2 billion was stolen in hacks from the beginning of this year to July, up 58% from the same period in 2021.
Decentralized finance (DeFi) protocols, especially the cross-chain bridges used to transfer cryptocurrencies between blockchain ecosystems, have emerged as one of the weakest links of money. encode.
The protocols are based on open source code, and criminals can easily find bugs or other vulnerabilities to exploit, Chainalysis said.
Axie Infinity's Ronin Bridge lost about $600 million to hackers in March and Harmony's Horizon Bridge lost $100 million in June.
Nguồn bài viết : Genk