China's e-commerce gets hit with economic deceleration
According to the Wall Street Journal, Chinese consumers are cutting back on spending and becoming more demanding about online purchases as the country's economy slows. As a result, a series of business results of the big players in the industry became dismal.
In the second quarter of 2022, Alibaba Group reported a decline in revenue for the first time while JD.com also showed the slowest growth in history. In addition to the decline in customer spending, the complicated pandemic also affected the supply chain of the e-commerce industry.
Although CEOs and experts expect business results to be better in the third quarter of 2022, with the current complicated epidemic situation, it is difficult to predict anything. Recently, China ordered a blockade of Chengdu, home to 21 million people, and Shenzhen, a major economic and financial center to prevent epidemics.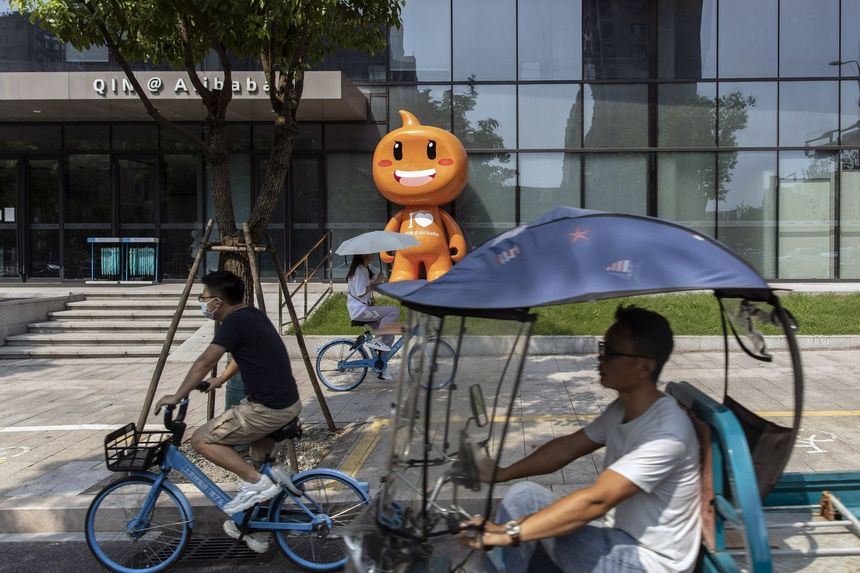 The world's largest market
According to official data, China is the world's largest e-commerce market with total online spending reaching $6.1 trillion in 2021. However, the impact of the pandemic is slowing the growth of China. E-commerce slows down.
An Insider Intelligence report shows that China's e-commerce sales grew just 9.1% in 2022, the lowest since 2008 and lower than the US's 9.4%.
Going back to Alibaba's story, the group announced a 0.1% decline in revenue in the second quarter, the first time since listing in 2014. The main reason was due to e-commerce sales. deaths in the Chinese market decreased by up to 1%.
It was Alibaba CEO Daniel Zhang who had to admit that the epidemic caused sales of platforms like Taobao or their Tmall to plummet in China.
" Although there have been some signs of recovery, I think it will take more time for things to return to the way things were and consumer confidence to return ," said CEO Zhang.
Similarly, Alibaba rival JD.com also posted 5.4% revenue growth in the second quarter, the slowest rate since listing in 2014.
The only exception is Pinduoduo Inc, an e-commerce platform that regularly offers promotions and is quite popular among low-income people, with revenue growth of up to 36%. Although this figure is only about $ 4.7 billion, equivalent to 15% of Alibaba's revenue, it shows that Chinese people are spending more sparingly.
According to the WSJ, Chinese consumers are facing slow wage growth, rising unemployment and rising inflation. China's second-quarter GDP growth is at a two-year low and the risk of deflation of the real estate bubble is driving down people's confidence.
China's real estate sales have inched slightly again, up 2.7% in July 2022 but still lower than in the same period before the pandemic as well as last year. A reminder that during the 20 years before the pandemic, retail sales of homes in China grew by an average of 12% per month.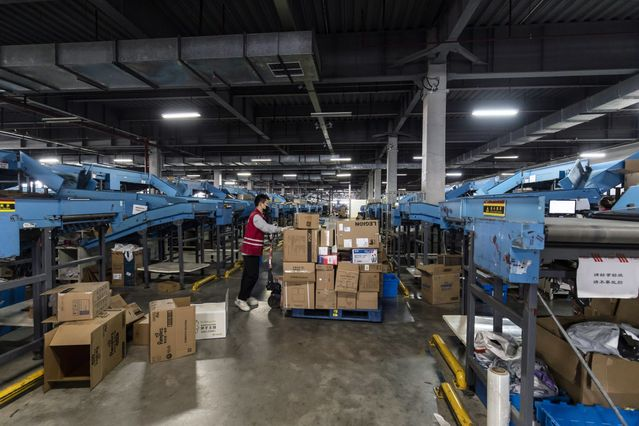 Many economic experts believe that people's spending power is quite low because most of the government's support is aimed at infrastructure investment rather than direct support. In addition, the complicated developments of the pandemic also make people bewildered.
Reserved
Despite the dismal business results, the National Bureau of Statistics (NBS) data shows that sales of online physical products (Physical Good), mainly home appliances, increased by 11% in the quarter. II.
Ma Enbiao, a 36-year-old resident of Shanghai, said his family is spending more sparingly and hoarding more food to cope with the uncertain future. As an electronics enthusiast, he has never bought a device since the beginning of the year and the whole family also restricts eating out like before.
According to the WSJ, online sales growth for food and household items has surpassed that of products like clothing this year.
Fitch Ratings predicts that e-commerce sales will account for 29% of China's total retail sales in 2022, higher than 15% in the US. Although people save money, they will increase spending on essential products.
On Alibaba's platforms, demand for health care and pet products skyrocketed in the second quarter. Data from consulting firm WPIC also shows that sales of climbing gear in the first 6 months of 2022 on Alibaba's Tmall also increased by 70% compared to the same period last year.
Back in Shanghai, the local government distributed 200 million yuan ($29 million) in the form of promotional cards to stimulate people's consumption. Ma himself also received three promotional cards worth 100 yuan, equivalent to 15 USD, but he said he will only use it to buy food.
" I'm having to lower my standard of living, " Ma confessed.
*Source: WSJ
Nguồn bài viết : Genk