Macro Macbook Air 2020: Intel 10 generation processor, scissor keyboard like Pro 16 "version, longer key journey, starting price 27.7 million
After the iPad Pro 2020, the Macbook Air 2020 also landed in Vietnam. Basically the appearance, you will not see much difference of this laptop compared to the previous generation, is still monolithic alloy, shiny black Apple logo does not glow and especially thin and light suitable for the subject businessman or office.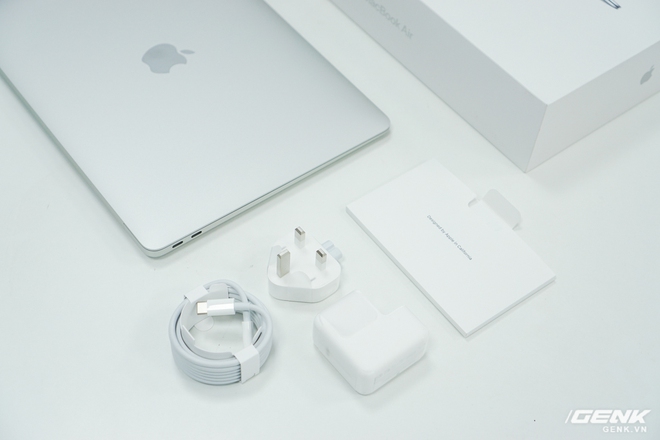 Complete set of accessories including cable and charger. Because this is a Singapore market machine, it should have a 3-pin connector, if used in our country market, it should have a adapter or simply look for another plug.
Version 2020 still has 3 color options are silver, gray and gold. The version we have on hand today is silver.
If the outside is no different, the inside of the Macbook Air 2020 has a very good improvement: the scissor keyboard. The butterfly keyboard is used by Apple from 2016 onwards and received some negative feedback, so the company decided to change this keyboard system with the name scissor, apply from Macbook Pro 16 ".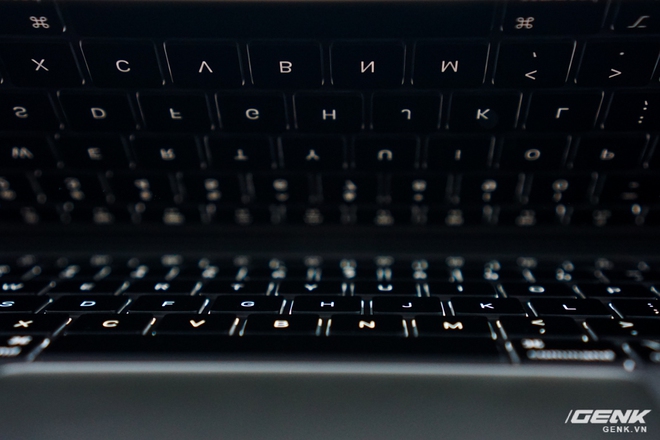 Personal experience when typing this scissor keyboard is quite good, longer key journey but not much, but it also makes a difference in each typing, the sound coming from the scissor keyboard is also different than the keyboard of the wings butterfly before.
In addition, the area of ​​the arrow keys is also changed to a reverse T design: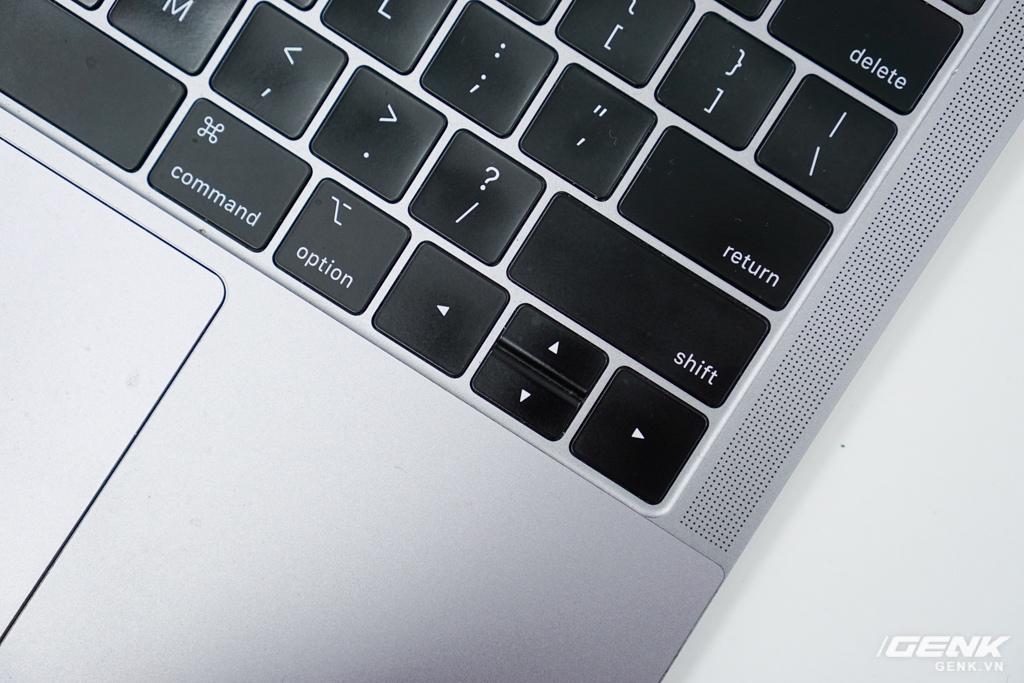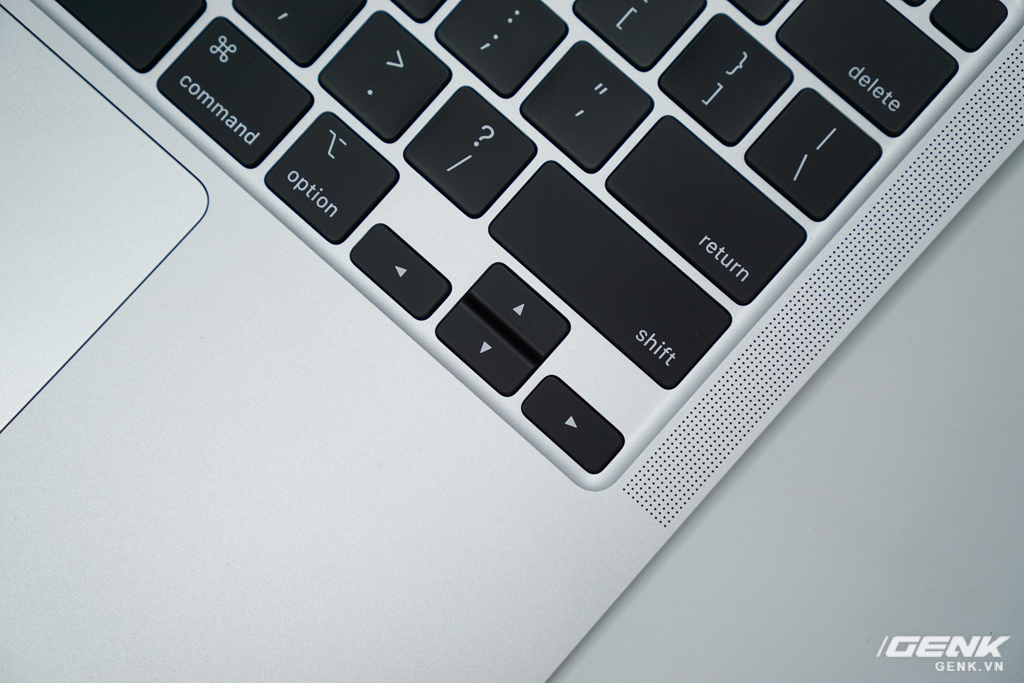 The second worth the upgrade is the internal processor. The new Air line dramatically improves performance when Apple equips the 10th-generation Intel chip, which Apple promises will double the performance of the previous generation.
The most advanced version that users can choose will come with a quad-core 1.2 GHz Intel Core i7 chip clocked at 1.2GHz and 16GB of RAM. In addition, Apple has begun to equip Iris Plus Graphics integrated graphics card for this year's Air line, bringing the ability to handle graphics up to 80%.
In addition, Apple also retired the 128GB version, so the starting point for the Macbook Air 2020 is now 256GB, more abundant for users. 13.3-inch Retina display with 2,560 x 1,600 pixels, 227 PPI, True Tone resolution, no different from its predecessor.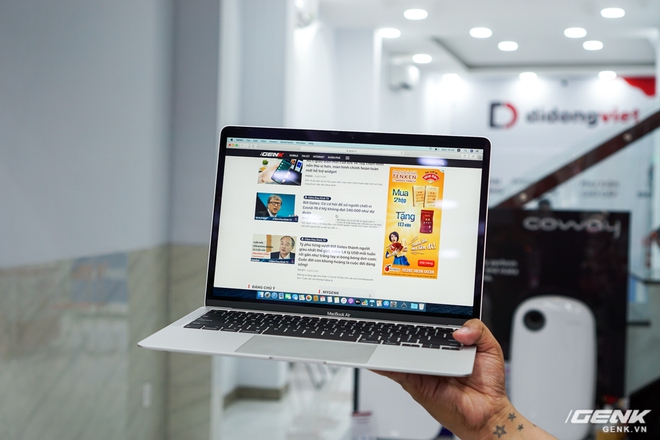 Some other parameters include a weight of 1.27kg, 49.9 Wh battery for 11 hours of web surfing or 12 hours of movie watching, Force Touch trackpad, 2 Thunderbolt 3 ports supporting data transfer rates up to 40Gb / s, 720p HD camera for FaceTime and other video call platforms.
Currently Macbook Air 2020 is priced starting from 27.7 million.
Thanks to the Vietnamese Mobile retail system for supporting us in this article.
Nguồn bài viết : Genk