Everyone may know that Amazon AWS (web service) is one of the largest cloud computing companies in the world. In 2016, they launched a sub-brand "Lightsail" VPS server, a bit like DigitalOcean, Vultr … And finally, it began to attract the attention of businesses and people. Now exactly what Amazon Lightsail is and how it differs from the main Amazon AWS services, let's find out.
What is Amazon Lightsail?
In fact, Amazon Lightsail itself is part of Amazon's AWS cloud service, however, it's like its standard virtual private storage service with different storage subscriptions and it counts. Pay fixed amount with fixed cost per month.
It allows you to easily deploy different web servers or web applications like WordPress on the AWS cloud, with just a few mouse clicks and you can get started with Amazon Cloud.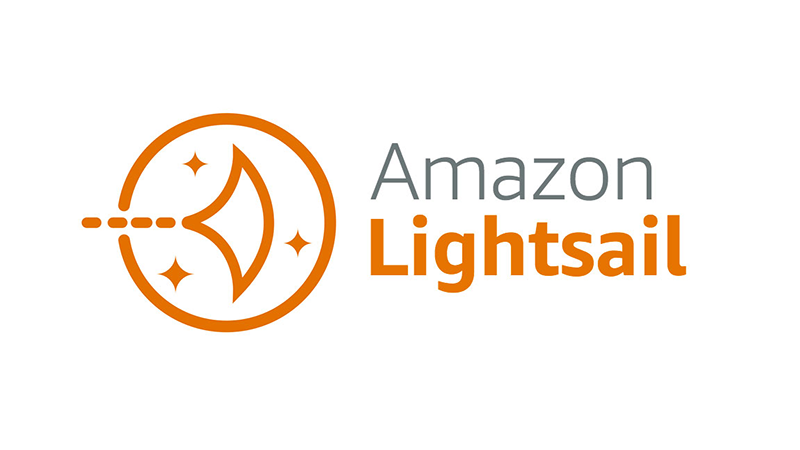 Amazon Lightsail is the easiest way for developers, small businesses, students and other users who need a simple, low-cost virtual private server (VPS) solution to get started with AWS. Lightsail gives developers the ability to calculate, store and network capabilities and capabilities to deploy and manage web sites and web applications in the cloud.
Lightsail is a virtual machine that works and runs when we create versions on Amazon, such as how we create a virtual machine on our local machine.
It provides everything you need to get your project up and running, including virtual machines, SSD-based storage, data transfers, static and inexpensive DNS and IP management. .
If you talk about dealing with Amazon Lightsail's virtual private service, it's like VPS provided by Godaddy and other nig names without any WHM / CPanel. To minimize the hassle of noobs, it provides a collection of software to quickly install common applications with the OS platform.
Therefore, Amazon Lightsail is a virtual private service that gives you templates to choose from. You can choose an empty operating system or an operating system with pre-installed applications and ready to use at the touch of a button.
What is the difference between Amazon Lightsail and Ec2 Cloud?
If you talk about the difference between Amazon Lightsail cloud computing and Amazon Ec2, then EC2 stands for elastic cloud computing, basically another Amazon service on virtual cloud servers. Ec2 is in favor of businesses that need an extensive model and complete control over everything. A user will charge on an hourly, instead of monthly basis.
This approach allows users to add additional resources from Ec2, such as CPU, RAM, and Storage power. It allows users to configure multiple virtual servers together, manage networks. , security, resources, monitoring, the ability to choose between different Linux server distributions of images from standard to minimal and more. So, in the short term in EC2, you are not limited to any specific pre-set storage or computer packages.
Here are the options you get for setting up your Amazon Lightsail VPS
When you sign up for Amazon Lightsail, you'll get a platform with the Create Instance option, just click on it to see other available options related to setting it up.
Select your Amazon Lightsail location example
This section means the location of the Amazon data center that you want to choose to store the data or data you have created. By default, it will choose a location near your country or neighborhood.
Region:
Eastern United States (Northern Virginia)
Eastern United States (Ohio)
Western United States (Oregon)
Canada (central)
Europe (Frankfurt, Ireland, London, Paris)
Asia Pacific (Mumbai, Singapore, Sydney, Tokyo, Seoul)
The second is the operating system selection for Lightsail
As we all know the server world is governed by two types of operating platforms, one is Linux / Unix and the other is Microsoft Windows.
So at your request choose one. However, if you want to install some popular applications like WordPress, LAMP stack, you must choose Linux; because in Windows you will receive SQL, however, you can install whatever you want manually.
In Microsoft Windows, Windows 2016 and Windows Server 2012 server platforms are available for installation on Lightsail.
While only the Linux OS part, you can download Amazon Linux, Ubuntu 16.04 & 18.04, Debian 8.7 / 9.5; FreeBSD, OpenSUSE 42 and CentOS 7.
Note: When you select only the operating system, you will only get a new operating system that you can install anything you want manually.
The application is available on Amazon Lightsail to install
On the other hand, when we choose the APPS + OS option, then we will get pre-baked applications along with Amazon Linux, which means no hassle with just one click and you ready. While writing this article, the applications available to install for the Linux platform are WordPress, WordPress for Multisite, LAMP (PHP 7), Mode.js, Joomla, Magento, MEAN, Drupal, GitLab CE, Redmine, Mignx and Plesk Hosting stack on Ubuntu.
Scripts and SSH
The next thing is Add a launch script, in case you want to run your version with some special scripts. Along with the option of changing the default SSH key pair created by Amazon.
Subscriptions for Amazon Lightsail
$ 5 – RAM 1 GB / 1 vCPU / 40 GB SSD storage / 1 GB Transfer
USD 10 – RAM 2 GB / 1 vCPU / 60 GB of SSD storage / 1.5 TB Transfer
20 USD- 4GB RAM / 2 vCPU / 80 GB SSD storage / 2 TB Transfer
40 USD- 8GB RAM / 2 vCPU / 160 GB SSD storage / 2.5 TB Transfer
Sign up for Amazon AWS requires a credit card, a free trial of Lightsail for a month, and does not support Paypal. A free trial is really the best thing to get acquainted with before releasing it for commercial use with LightSail.
Features of Amazon Lightsail:
Experience the power and reliability of AWS. Lightsail virtual private server (VPS) can be deployed in seconds and managed through the Lightsail management console or visual API.
The Amazon Lightsail API extends the application or integrates it with an external application. Powerful API
Each Lightsail server is equipped with a high-performance continuous block storage based on SSD.
The Lightsail server runs at high speed on the AWS network, allowing you to easily configure your network securely, including IP addresses, DNS, firewalls, etc.
Protect your data, mirror servers and more with Lightsail snapshots. Capture and manage snapshots for $ 0.05 / GB per month.
Amazon Lightsail provides a set of application and operating system templates that automatically install when you create a new version of Lightsail. Application templates include WordPress, Drupal, Joomla !, Magento, Redmine, LAMP, Nginx (LEMP), MEAN, Node.js, etc.
Thank you for watching.
Translated by: Emulator GAMELOOP.MOBI