Zoom has 100 million more users in just 3 weeks, the number of calls on the weekend increased by 20 times, despite security allegations
According to some sources, the online video calling application Zoom will release a new version this week to address security and privacy concerns. Update 5.0 includes a new user reporting and password control tool, upgraded encryption, and a clearer security icon to access safe settings.
This version was released after Zoom announced an additional 100 million new users to register for the service in April. Thus, in the past three weeks, the total number of daily users of Zoom has increased to 300 million. Zoom shares soared 11% in trading on April 23.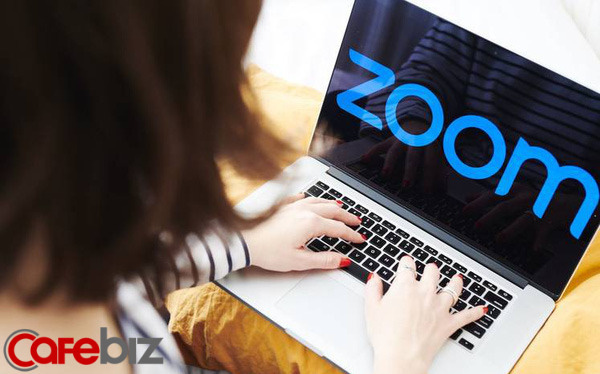 Zoom's CEO, billionaire Eric Yuan, said the company's platform is providing a very valuable service to users in the context of many places in the world to apply blockade orders because of the Covid-19 pandemic. .
Since the outbreak of the disease earlier this year, Zoom's business has witnessed an explosion. Prior to the pandemic, the application had only about 10 million daily users, according to a December 2019 report.
But when billions of people around the world are forced to stay home, a significant number of them turn to Zoom to organize meetings, teach online and chat with friends and relatives.
Another good news for Zoom is that the app is no longer just for weekly meetings and meetings. The new company revealed that weekend calls have increased by 1,900%, largely because people are increasingly making remote connections with family and friends at this time.
The results are based on comparative figures before and after the World Health Organization (WHO) declared Covid-19 to be a global epidemic and a series of countries that imposed nationwide blockades. In addition, the figures show a 500% increase in lunchtime calls and an increase of 700% in calls between 5 and 9 pm weekdays.
However, not so long ago, Zoom has faced many criticisms related to the issue of security and privacy of users. A number of companies and even governments have asked to stop using Zoom due to concerns about these incidents.
Later, Yuan posted many apologies and promised to find a way to fix the holes as soon as possible. He said the company will stop developing new features to focus on addressing the current situation.
Speaking to Cnet on April 23 via Zoom, the company's product manager, Oded Gal, said: "This is really what happened in the past few weeks. People have changed the way they use the application. In addition to using Zoom for work and study, they now use apps to chat or even organize weddings, birthdays and online funerals. " It is this change that has helped Zoom's user base continue to grow at a dizzying pace.
In addition, Gal added that the pandemic was really happening very fast and the company was unpredictable. Therefore, they also take a certain time to react more actively and ensure everything runs smoothly.
Source : Genk