Zendure Passport III: Power socket for people who work away from home, plug in laptops, smartphones to even… warm water
Every time you go on a business trip or travel, charging electronic devices becomes a "headache" problem for everyone. Every country has its own AC outlet, and devices also have different capacity requirements, so we often have to carry many adapters with large chargers, increasing the weight of the suitcase as well as being cumbersome while in use.
Electronic company Zendure wants to solve this problem with chargers Zendure Passport III currently raising capital at Kickstarter page. The reason the product is called Passport is because it can be used anywhere, bringing high convenience.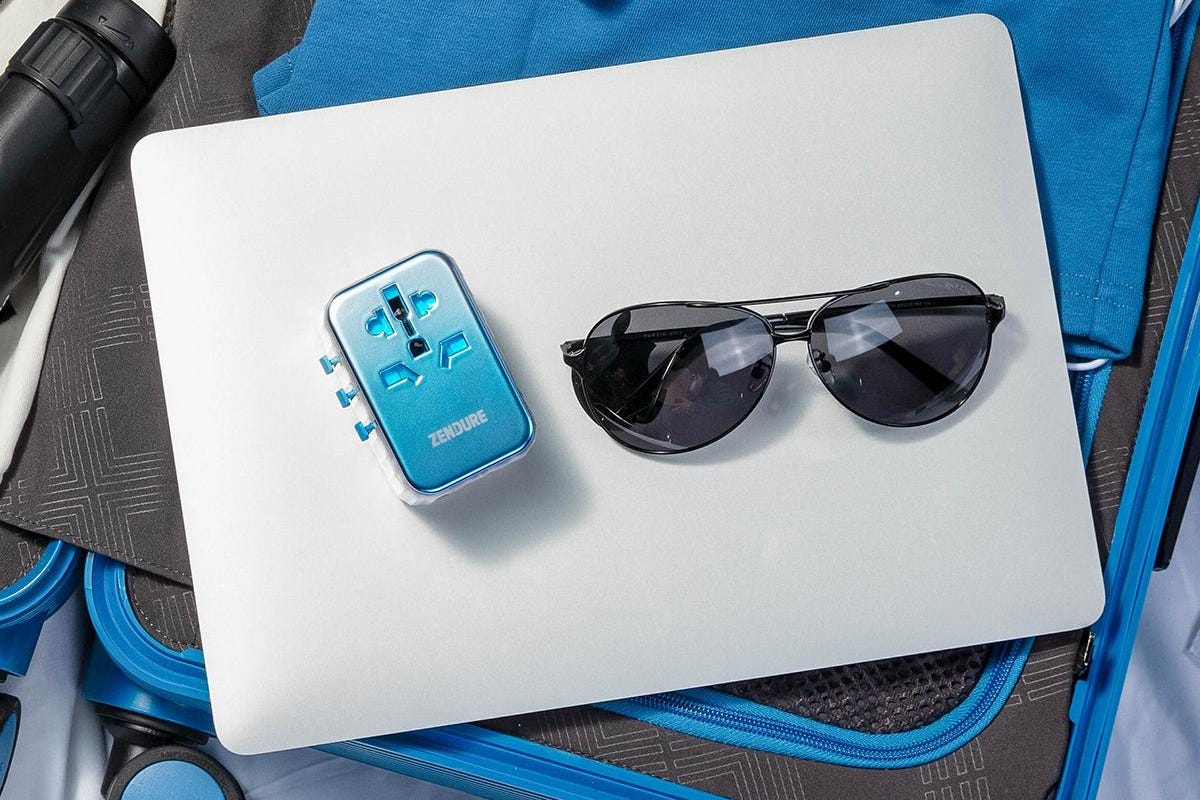 To have a compact size, Passport III uses GaN technology that is prevalent in high-end chargers. It has dimensions of 78 x 53 x 51mm and weighs only 168g, taking up little space in your luggage or you can even put it in your pocket or shirt pocket.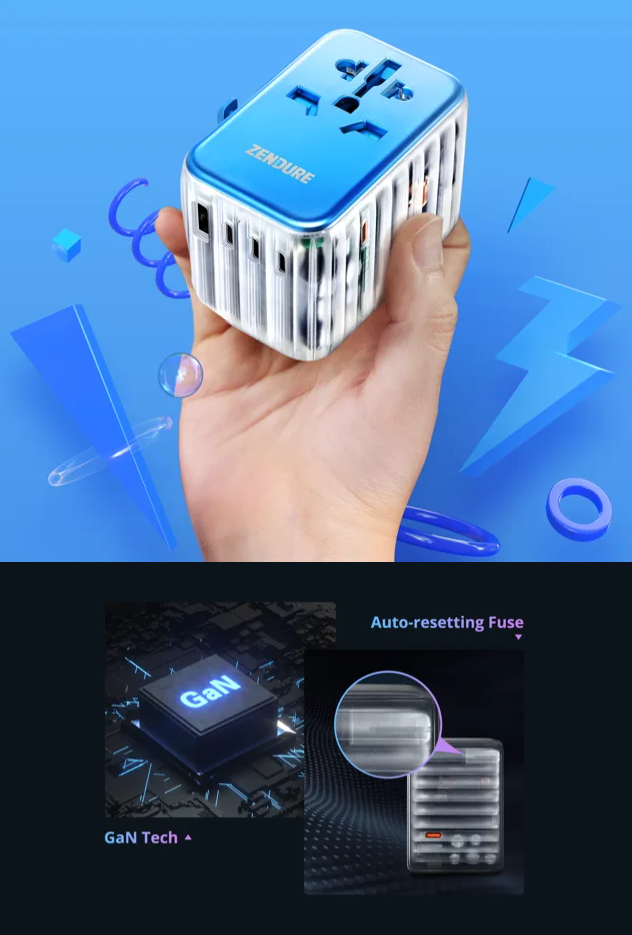 A special feature of the charger is that the plugs can "poke out", to avoid breaking and folding during travel. The product has a round head, a 3-prong head, a flat charger, a diagonal flat charger to match the standards of more than 200 different countries around the world. The 4 standards that Passport III does not support are Type D, H, O and M.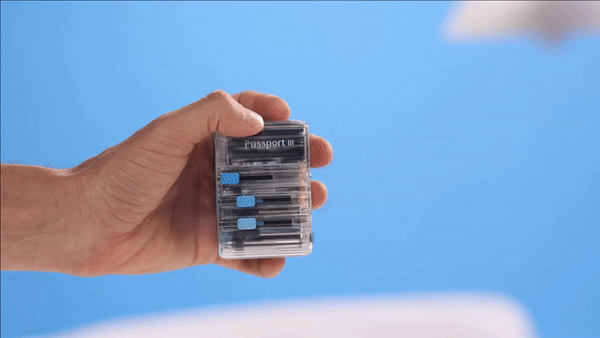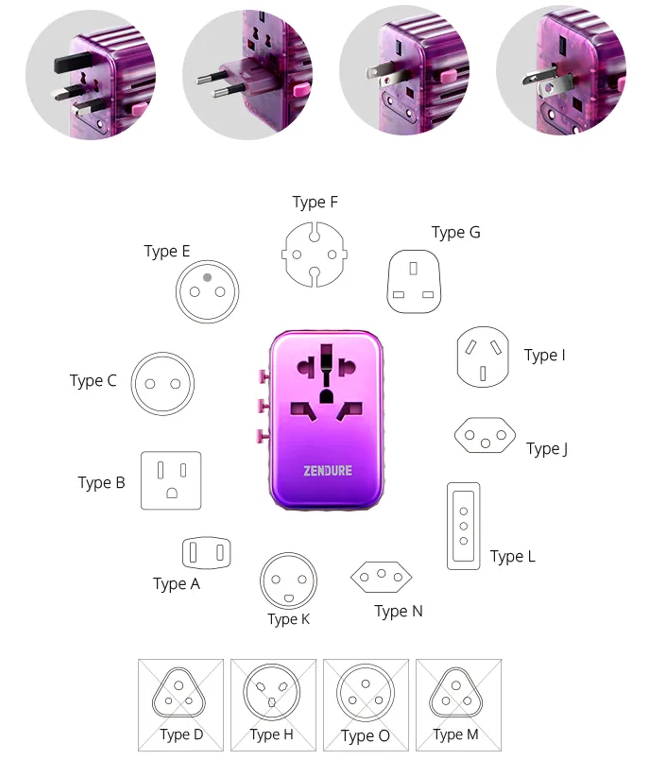 Regarding the output ports, the product is equipped with 1 USB Type-A port, 3 USB Type-C ports with a maximum capacity of 15W to charge mobile devices; a high-power Type-C port with 65W PD standard for laptops and 45W PPS for Samsung tablets and smartphones and finally an AC port for other devices such as projectors, dryers, kettles…
With such a diverse number of ports, Passport III supports charging 6 devices at the same time and also does not consume the AC port it plugs into. Of course, when used with many devices, the charging capacity will not be up to 65W, so if you need a large source, you should only charge each device at a time.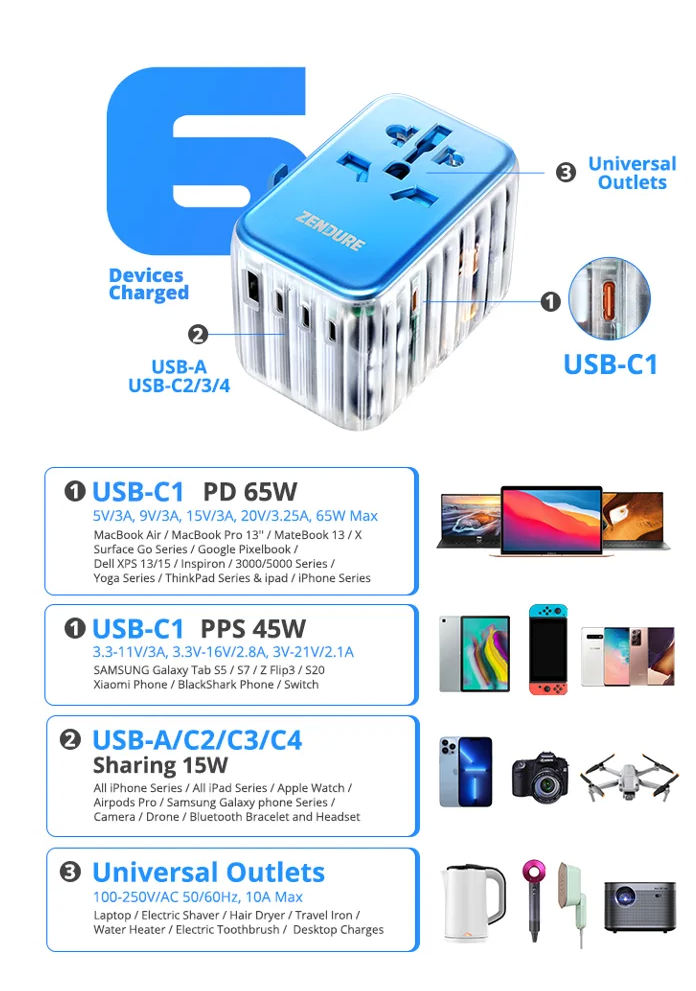 In terms of safety, Passport III has a smart fuse that automatically disconnects when overloading or overheating occurs, and will automatically return to the previous state when the power and heat levels return to normal. In addition, the AC port also has a "safety for children" feature, must be plugged in the right direction and the port is to be accepted, avoiding the small children's hands or metal objects in.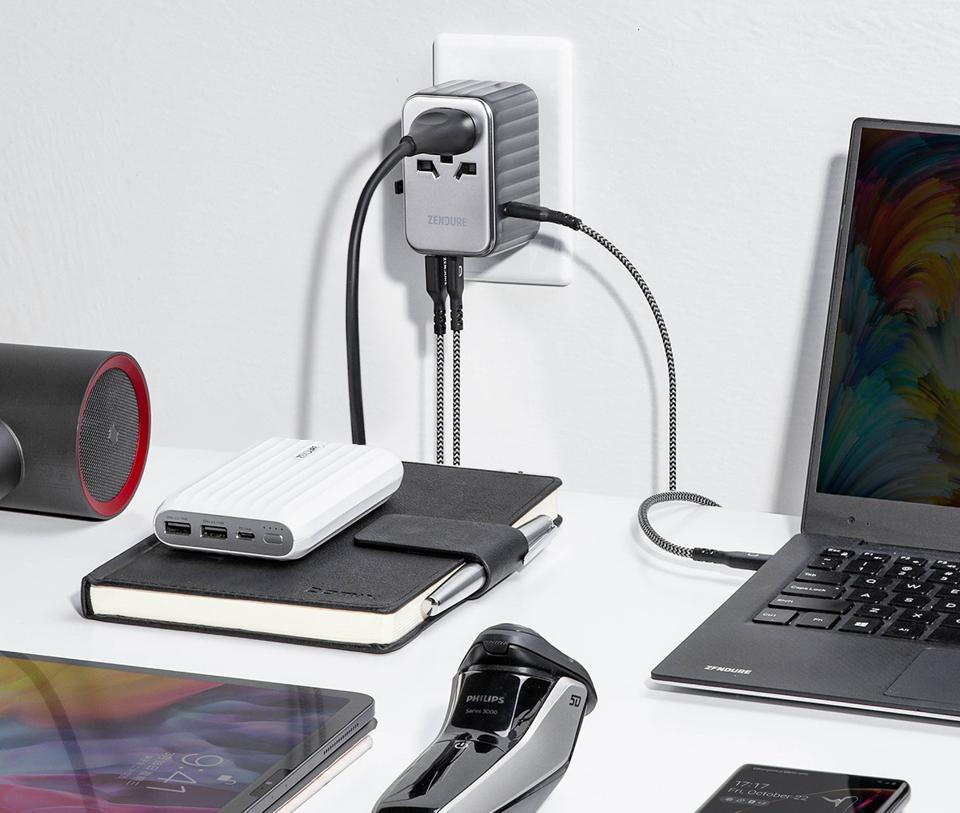 The external design of the product is quite "cool" with 3 gradient colors: black, blue and purple. Besides, the side panels are made transparent for you to see the internal components, especially when pushing the charger's plugs out.
Zendure Passport III is priced at 39 USD (about 890,000 VND) for those who book early. Currently, this is a "hot" product on the Kickstarter page when at the time of writing, it has attracted 5,117 investors, the amount of capital raised reached 342,477 USD (7.8 billion VND). Readers who want to own one, please refer to Kickstarter page.
Source : Genk