YouTuber groped on the bottom of the river with the iPhone 11, each with a "trick" for not knowing the true or fake owner
If you are an Internet geek who learns about all the vloggers on YouTube, "Jiggin 'With Jordan" would be an interesting name to subscribe. With nearly 2.5 million followers, this Jordan guy is loved by many people because of his unique content when choosing his specialty of diving to make videos, plus a sense of humor and nature when talking. Most of his videos are scuba diving trips on the bottom of a river / lake / sea to discover all kinds of animals or even things that people drop when they are not.
Recently, the video of visiting the entertainment place for young people on the edge of the river has taken viewers from surprise to surprise when Jordan found a whole new iPhone 11 with a hidden corner "trick. filter "behind:
Although it is not clear where this is a specific place, but it can be guessed that this place must be quite famous, with the capacity at the time of holidays up to 10,000 people flock to the river, eat and swim. swim. At the beginning, Jordan only found trivial personal items such as eyeglasses, bottles of wine, but things began to be different since he found truly valuable items.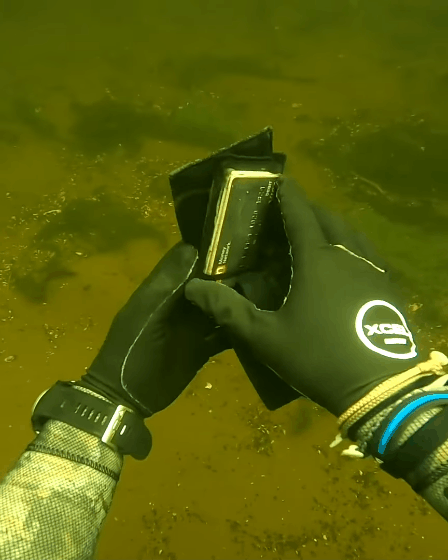 From wallets full of bank cards and cash raw …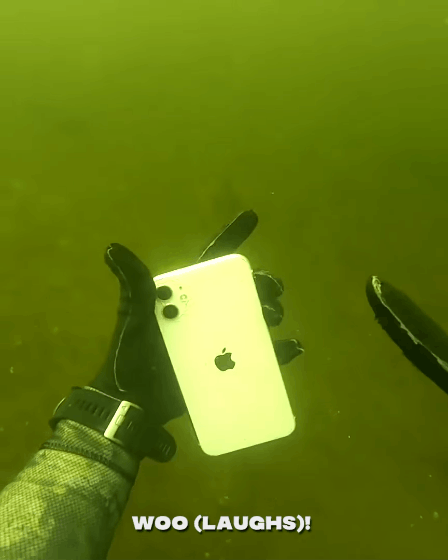 … until an iPhone still lights up like new.
However, the iPhone itself is the focus of discussion by netizens because a few minutes later, a guy appeared next to Jordan to ask for it again because it was something he dropped. However, he claimed that it was his "iPhone X" while anyone could immediately recognize it as an iPhone 11, although it still had a dual camera like the iPhone X, but it was distinguished by the square camera border. around.
Unfortunately, Jordan probably did not pay too much attention to this small detail and gave it to the "owner" immediately, or exactly who was smart to receive his wealth. However, a number of other comments are also quite optimistic and humorous that the clever guy will not be much happier than it is because the iPhone is likely locked iCloud. Apple's iCloud system for many years still has extremely high security properties, can not be bypassed at the screen lock or restore factory settings unless consent and information from the owner is kept. Authentic iCloud.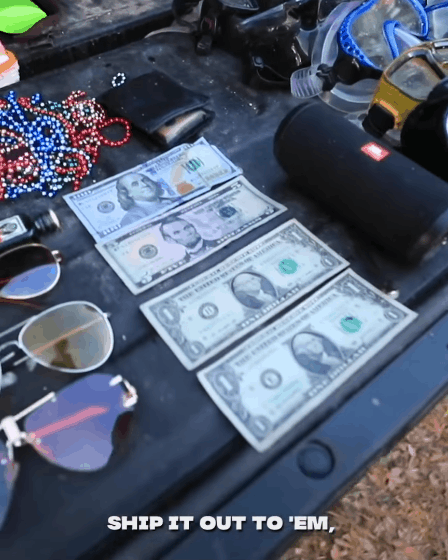 This is a summary of the total number of items Jordan picked up during the dive.
Source : Genk