Your computer may be taking up a lot of storage space because of these things, and here's how
Usually, most computer users have a habit of copying files into multiple copies and storing them in different locations on the hard drive. Then forget and don't delete these copied files. Or there is a case of downloading files on the internet and storing them somewhere, then forgetting and continuing to download those files again, etc. All of these things are easy causes of content problems. The space on the computer's hard drive is used up in a very wasteful way.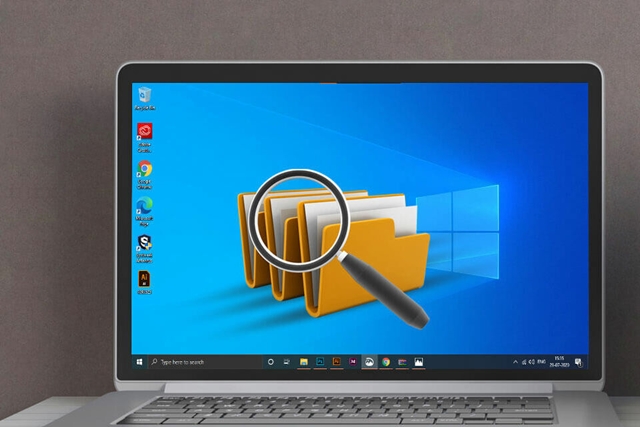 Therefore, finding and removing duplicate files with similar content on the computer will save a lot of hard drive storage space, but many people rarely do this or if they do, takes quite a while. However, with the help of Auslogics Duplicate File Finder, everything becomes much simpler. As follows.
How to use Auslogics Duplicate File Finder to find and remove duplicate files on Windows computers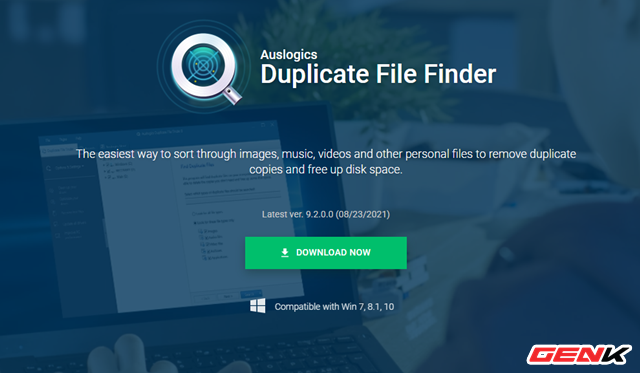 Auslogics Duplicate File Finder is completely free for Windows, and readers can download the latest version of the software here .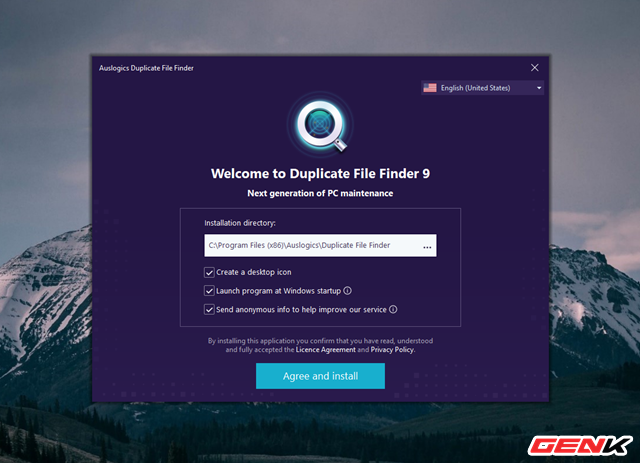 After downloading, launch the package to install the software.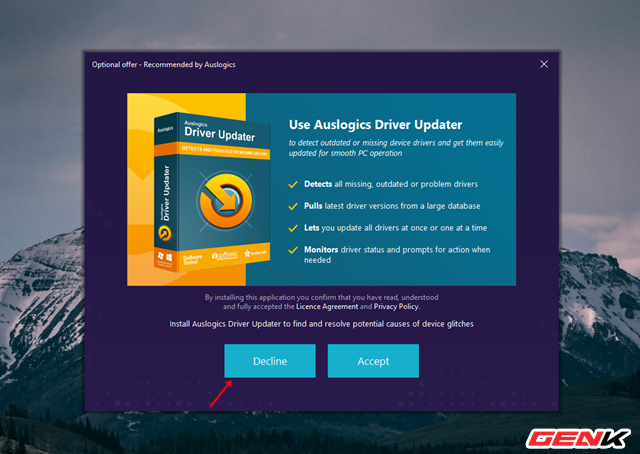 Because the software is provided for free, during the installation process, the software will suggest installing other software, so you need to pay attention and click Decline to skip it.
Auslogics Duplicate File Finder interface is quite simple, it includes a list of all available hard drive partitions, file format options for you to choose from. Once you've made your selection, click "Search".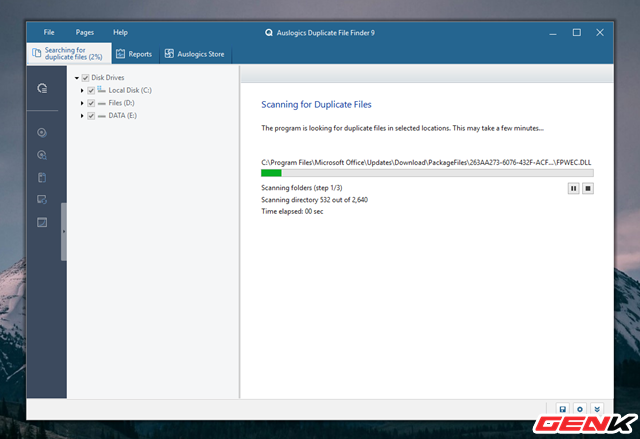 The search will take place.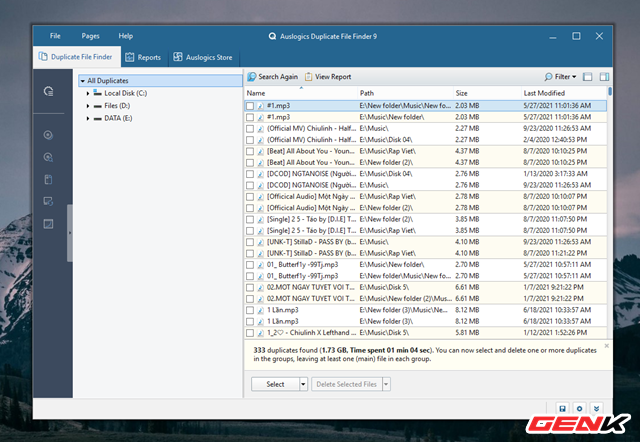 When finished, a list of duplicate files will be displayed specifically with the name, format, size and path.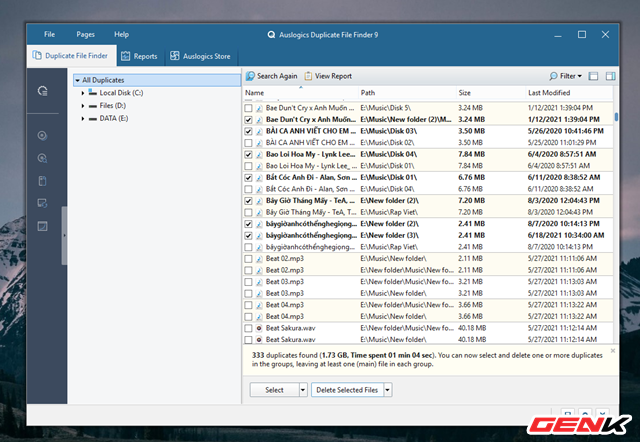 The files listed will include the original file, so when you check it, leave one file. When done selecting, press "Delete" to delete them.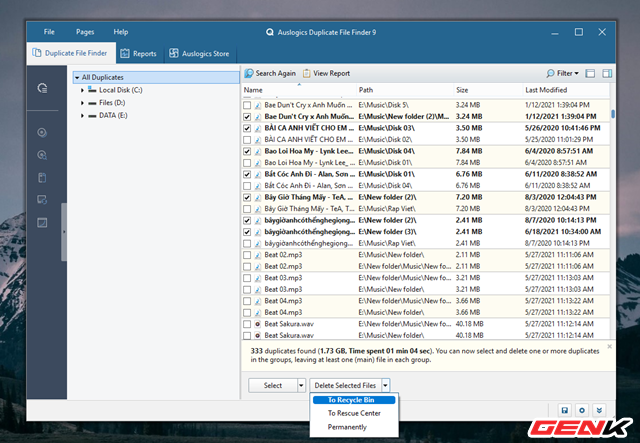 In addition, you can also choose to move the selected files to the trash or delete them permanently if you want from the Delete menu of the software.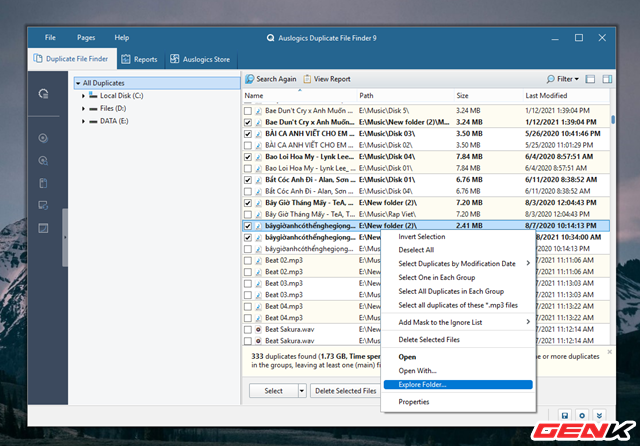 If you want direct access to a duplicate file, right-click it and select "Explore Folder…".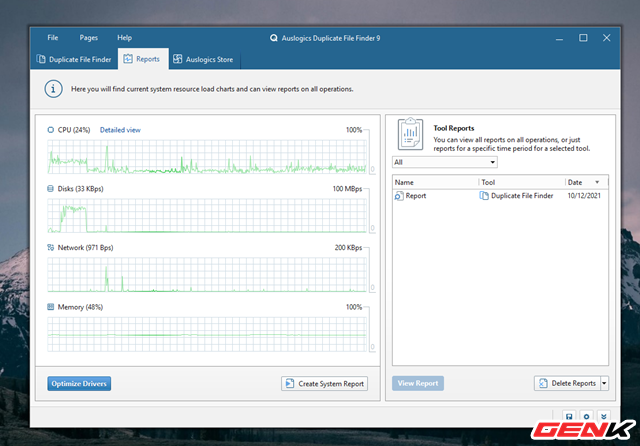 Besides the main feature, the software also provides another extra feature that is to monitor the system status through parameters of CPU, DISK, MEMORY and NETWORK.
Overall, with the help of Auslogics Duplicate File Finder, you can easily remove duplicate files easily and quickly, greatly saving unnecessary space on your hard drive. calculator.
Hope this software will be useful to you.
Source : Genk