Xperia 1 II will feature photography technologies inspired by Sony Alpha camera series
This year, Sony plans to bring features from its renowned Sony Alpha camera lineup to the flagship Xperia 1 II. Sony's flagship promises to bring a camera system with powerful hardware and software developed from its own camera department.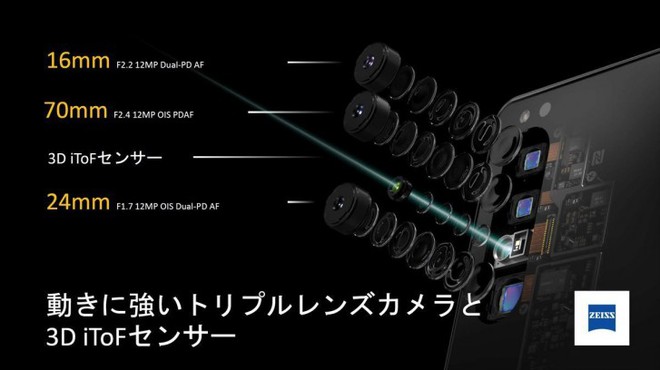 Powerful caemra system on Xperia 1 II
Sony will still use a set of 3 12MP cameras, but with a large 1 / 1.7-inch sensor and a 1.8 micrometer pixel size for 50% more sensitivity than the 12MP sensor on Xperia 1. This will enhance The ability to take photos in low light conditions on the Xperia 1 II. Sony has also taken some sample photos compared to its predecessor Xperia 1 to demonstrate these improvements.

Low-light photos on Xperia 1 II (left) and Xperia 1 (right).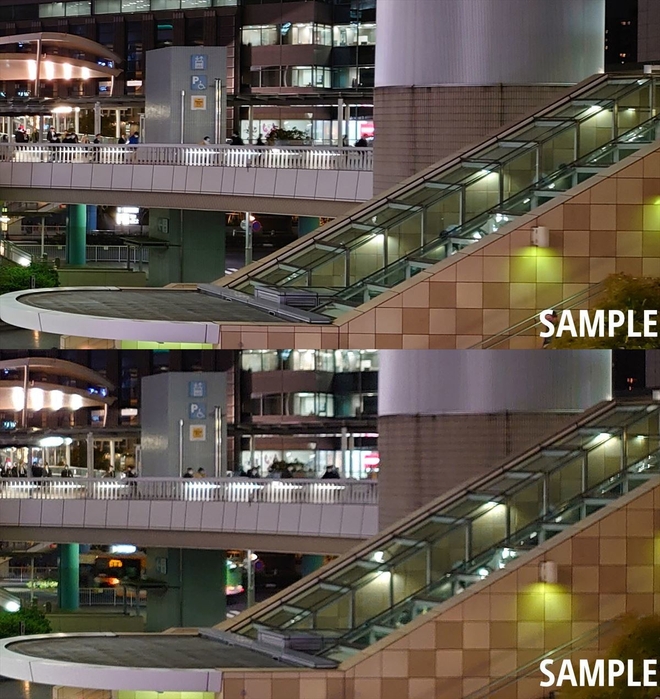 Low-light photos on Xperia 1 II (top) and Xperia 1 (bottom).
Besides, Sony also said that all data from the 12MP sensor takes only 10ms to export information to the processor chip. Meanwhile, 108MP sensor will need 100ms for native resolution and 32ms for 12MP resolution. Therefore, 12MP resolution will optimize the processing speed of the camera. From there, it allows continuous shooting at 20 frames / sec combining AE and AF capabilities. Dual Pixel autofocus sensors combined with 3D ToF sensor and BIONZ X processor will help track subjects with 60 AE / AF calculations per second.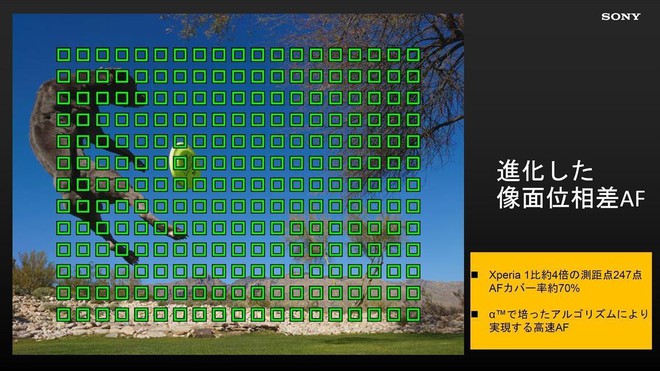 247-point phase-detection system on the sensor
The Eye AF feature will continue to be a highlight on the Sony Xperia 1 II with the ability to focus on the eyes of both humans and animals instead of just humans like on the Xperia 1. Xperia 1 II will have 247 focus points according to phase on sensor and 43,200 points from ToF sensor to perform autofocus. The ultra-wide and telephoto cameras are also capable of continuous shooting but the speed will be lower with 10 frames per second and the AE / AF calculation algorithm is only 30 times per second.
Regarding the focal lengths of the cameras on the Xperia 1 II, Sony has created a similarity to the traditional focal lengths on its Alpha camera lineup. With digital zoom capability, the 24mm main camera will cover the 24-70mm focal range, the ultra-wide 16mm camera will be in charge of the 16-35mm range and the 70mm telephoto camera will cover the 70-200mm focal range. With a full range of 16-200mm focal length, you can capture almost any type of photography.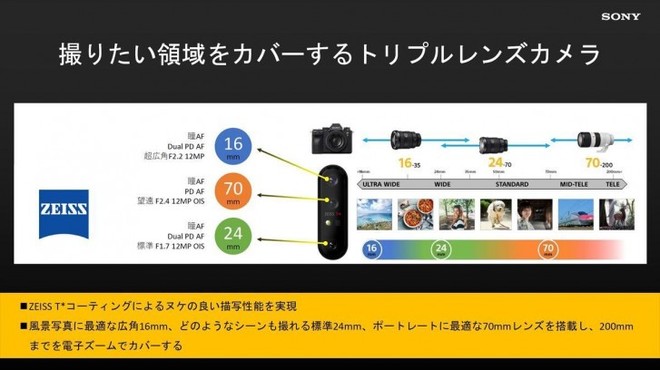 The focal range covers all types of photography.
To handle all advanced photography tasks, Sony will provide the Photography Pro application, as well as the Cinema Pro application for professional cinematographic tasks. Photography Pro will provide Shutter and Aperture priority modes as well as various advanced adjustments similar to Sony Alpha professional cameras.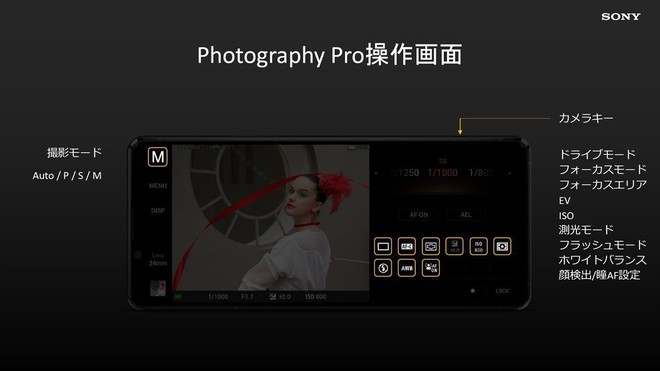 The Photography Pro application interface is as customizable as career cameras.
Xperia 1 II will be equipped with ZEISS lenses for the first time and Germany's renowned T * coating, similar to the expensive lenses on high-end Alpha and Cybershot cameras. Xperia 1 II will soon be released in the near future, promising a high-end photography experience like those found on Sony Alpha cameras.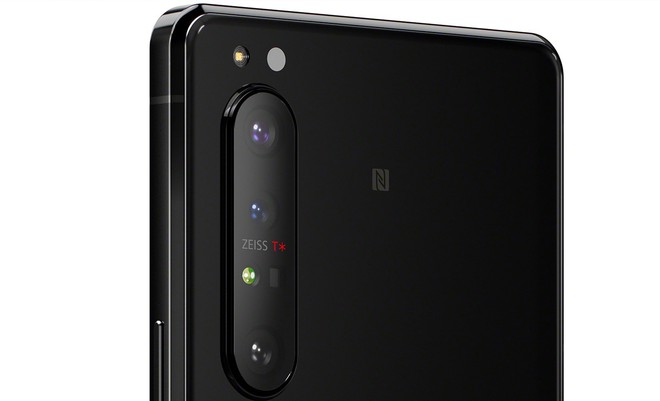 The legendary ZEISS T * lens.
Refer to GSMArena
Source : Genk