Xiaomi Youpin sells F95 masks for children, easier to breathe, more suitable for Asians
Earlier today (February 5, 2020), the Xiaomi Youpin platform began selling a new respiratory protection respirator, meeting the F95 standard and designed specifically for children. This mask is advertised to allow the wearer to breathe more easily than traditional masks, and to fit the face of Asians more.
Xiaomi's F95 respirator has the ability to filter bacteria, viruses, PM2.5 fine particles, dirt, and many other things. This mask is designed for children aged 6 years and older, including 4 layers of filter – the air coming in will be filtered clean through each layer of mask. According to Xiaomi, their masks will filter out nearly 95% of PM2.5 fine particles from the air around the user, and even be equipped with an antibacterial nano coating to prevent infection from scratches.

Compared with traditional masks, the breath resistance index of F95 certified masks is much lower than that of KN95 masks. Therefore, it is more suitable for young children or young users. Moreover, this mask is designed specifically for Asians, because its creators have carefully studied the facial structure of Asians, making sure the mask fits snugly, covering the face of Chinese children in particular and Asia in general.
The strap of the mask is also made from flexible, user-friendly silicone material, which doesn't irritate the skin. This material makes the mask easier to wear, and you can adjust the length of the cord as you like. Air will enter the mask from the left and exit from the right.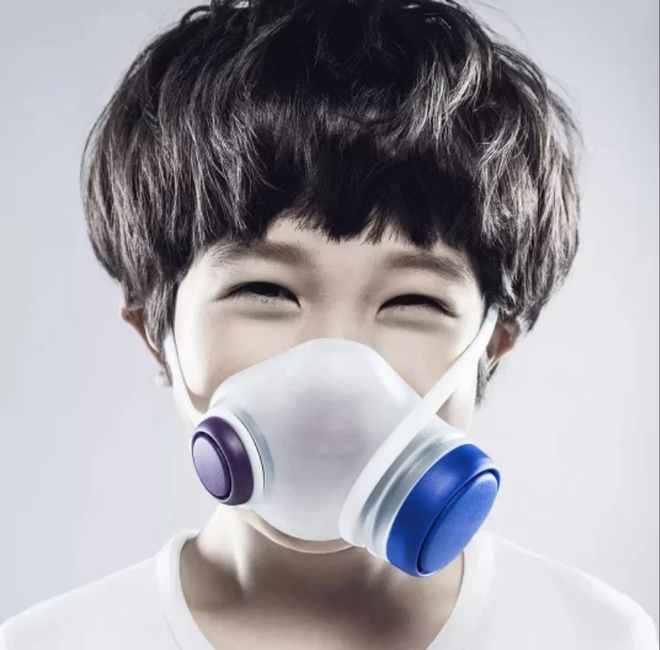 The left part of the mask is green, while the right side is red. Thanks to this air circulation mechanism, the space for trapping air inside the mask will be smaller, making it easier for the wearer to breathe. Every part of this mask can be cleaned and disinfected with a mild detergent, except that the filter requires a replacement. The mask is currently being sold on XIaomi's Youping online platform, priced at about $ 29.
Reference: GizmoChina
Source : Genk