Xiaomi revives a retractable zoom lens that promises to revolutionize smartphone photography
During the Xiaomi developer conference in Beijing, the company introduced an interlocking lens technology with a large aperture that could radically change smartphone photography in the near future. .
Inspired by the technology of the movable lenses to zoom in and out like on traditional cameras, Xiaomi has designed an interlocking lens structure that can fit in a smartphone and stick out when needed.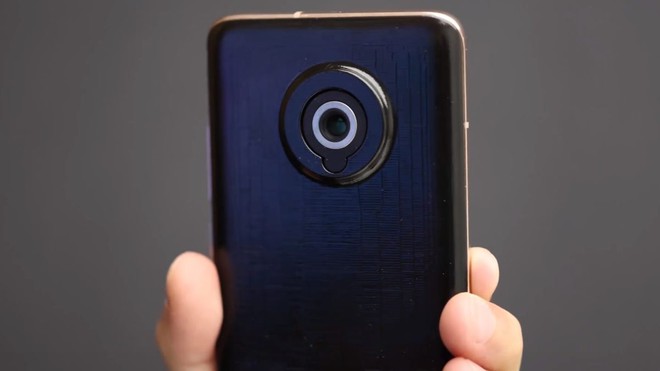 The in-and-out shiftable lens characteristics will, the company says, "provide an extra large aperture, increasing light input by up to 300 percent". Xiaomi says this technology will provide better performance for portrait and dark photography than current smartphone camera systems. However, the company did not give details of the aperture parameters of this new camera system.
In addition to capturing more light, the new stretch lenses incorporate Xiaomi's new image stabilization technology to provide a larger anti-shake angle, make images more stable and improve 20% of the level. image sharpness.
In the video posted on Weibo, Xiaomi shows what its new camera technology will look like. The camera lens will pop out and indent like traditional cameras. A similar camera system has appeared on the Samsung Galaxy K Zoom smartphone in the past. Xiaomi also does not disclose the zoom parameters of this lens.
Most modern smartphones come with fixed and non-movable telephoto lenses for zooming. Xiaomi lenses can mitigate this problem and provide more options for the user. This technology can also help Xiaomi launch devices with only one lens but still have the ability to zoom in and out and capture fonts.
In fact, while traditional cameras using this type of lens can shift to zoom in and out, it has no effect on the camera's ability to capture light. Therefore, if Xiaomi can take advantage of this idea to enhance the ability to take pictures and tuck this camera lens into smartphones without affecting other features, it could be a big step forward for with Xiaomi about the ability to take pictures.
However, it is not clear when Xiaomi's new camera lens technology will be released on mainstream smartphones, or if it is just a concept they are working on.
Refer to Android Authority
Source : Genk