Xiaomi released the "Wish" ring, attached with the 7 billion logo, dedicated to 10,000 lucky Mi Fans
Xiaomi today released a very unique accessory to commemorate the 2021 Mi Fan Festival. This accessory has a silver ring called "Ring of Wishes" (the name translates from Chinese, also known as the proposal ring), is for Mi Fans and is limited to only 10,000 units worldwide. This is a gift from Xiaomi to show gratitude and thanks to those who have accompanied Xiaomi for more than 10 years.
Specifically, according to information from ITHome, this special ring is finished from high-quality 925 sterling silver. Due to its limited edition, each ring has its own custom name on the inside of the ring as well as marked with a special order number. In addition, Xiaomi also printed logo "Mi" 7 billion on the body of the ring. This ring comes in two versions for men and women.
For a chance to receive this unique ring, you can access it in the Xiaomi Mi Mall app, to participate in the lucky draw program. This is just a gift for Mi Fan, not a commercialized product.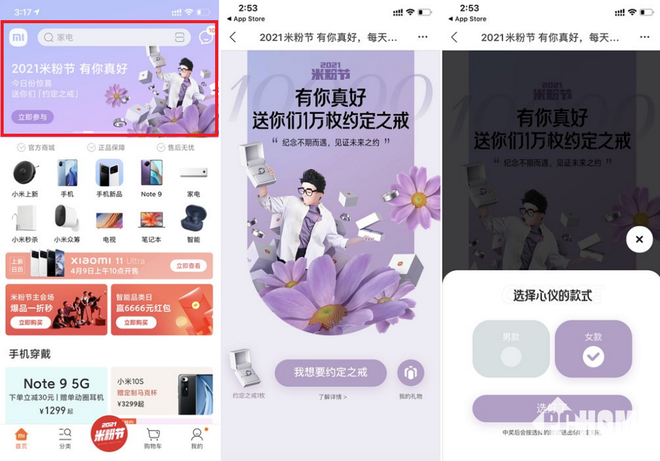 Source : Genk