Xiaomi patents a smartphone with a true wireless headset inside the body
Xiaomi is no stranger to making bold smartphone designs, designs of the future. Xiaomi's patents are even more daring, with ideas that can be considered crazy. But recently, Xiaomi has just registered a very reasonable smartphone design patent.
According to LetsGoDigital, Xiaomi's latest patent describes a smartphone without a notch, a hole, or a pop-up camera. A fairly complete design, and perhaps equipped with selfie camera technology hidden beneath the touch screen.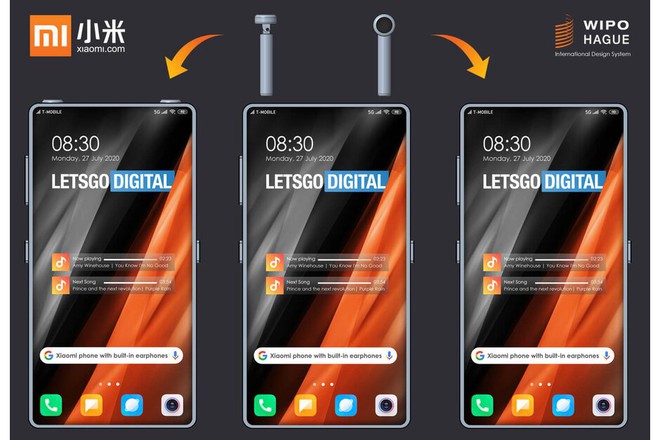 But that's just a normal idea, the most special thing of this patent comes from the idea of ​​attaching true wireless headphones right inside the camera body.
At the top of the smartphone are two small round holes, but this is not a speaker, camera or sensor. These are two true wireless headsets, specifically designed to fit inside the body.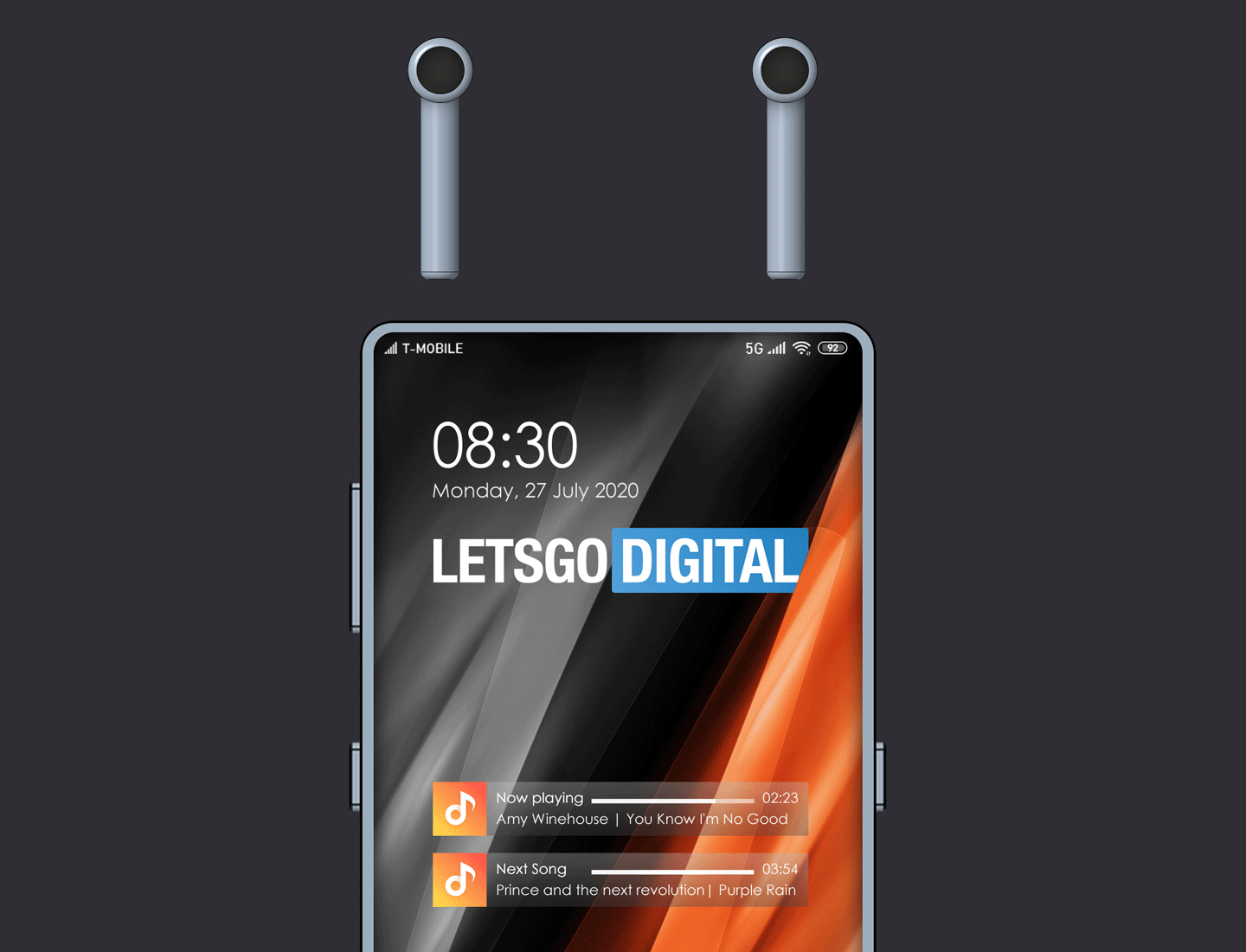 Similar to the S Pen stylus of the Samsung Galaxy Note smartphone line, it is also mounted inside the camera body for convenient and hassle-free use. However, Xiaomi's true wireless headphones have a slightly different design, that is, there is an additional hinge to be able to straighten when inserted into the body, but can be folded to fit in the ear just like AirPods.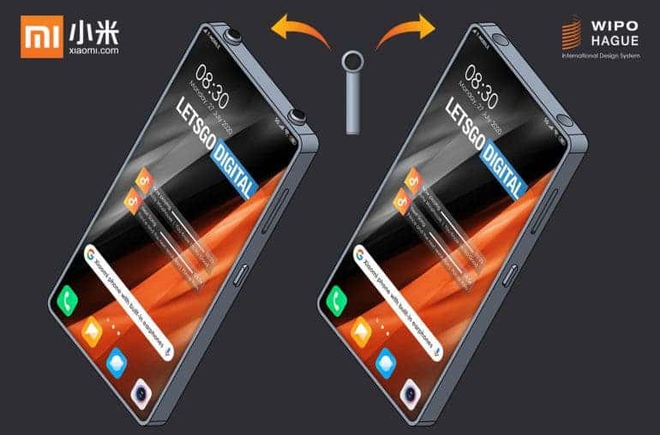 Of course there are also some disadvantages, that this special design will make the smartphone vulnerable to water and dust ingress. The second is that the design of the headset will be quite thick to fit in the ear without dropping, so the design of this smartphone will also be thicker.
This is a very interesting idea though. And hopefully Xiaomi can soon make it a reality. Although we cannot know when it was.
References: phonearena
Source : Genk