Xiaomi launches the head massage machine: Super cool design, support for heating, priced at 2.7 million
Xiaomi has just launched a new product on the crowdfunding platform Youpin, called the Momoda Smart Head Massager. Basically, this is a head massage machine produced by Momoda – a famous brand of massage chairs and machines in China, currently being raised with a discount of only 599 yuan (about 2 million).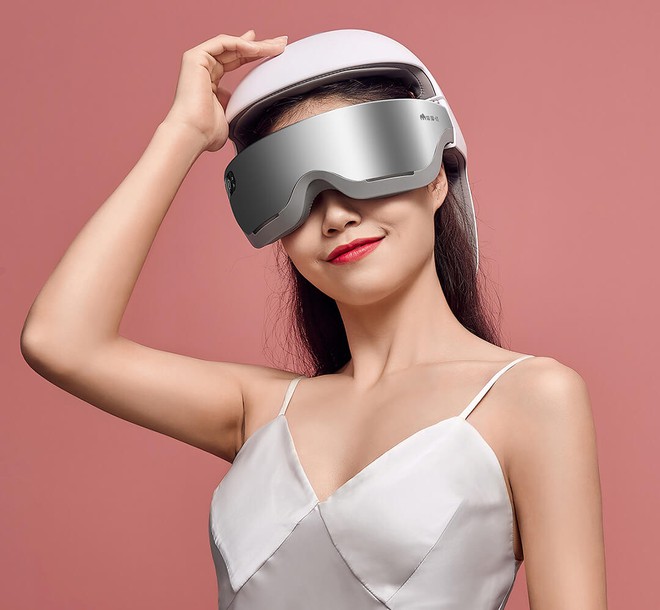 Momoda smart head massage machine is equipped with 3D airbags around the head, neck and eyes, thereby giving users the most complete massage experience. On the other hand, it also has a pretty cool design, inspired by the sci-fi movie "Ready Player One" which was released in 2018.
For the first part, this massage machine will gently adjust the air pressure to bring the most comfortable feeling to the user. In addition, it also has 7 silicone massage heads that are protruding, pressing on the main points to relax and reduce stress on the brain.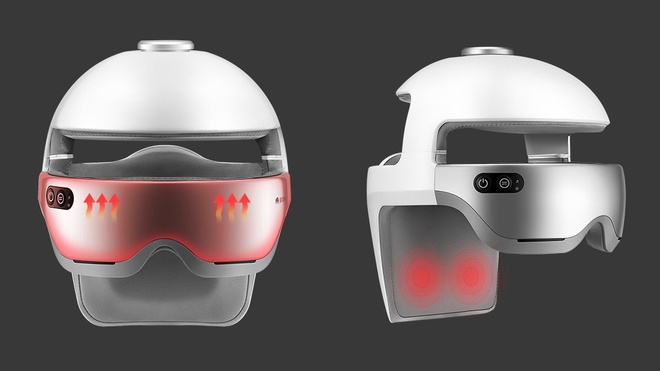 In the eye part, in addition to massage, the device also supports large-area heating with a temperature of 40 ° C. This is the most comfortable and suitable temperature, which helps to completely reduce the symptoms of dryness and eye pain, especially for students and office workers when looking too much at a computer screen.
Like the other parts, the 3D airbag in the neck is also adjusted to gently massage during use. In addition, it is equipped with two massage heads with high vibration frequency up to 200 times per minute, heating 40 ° C with graphene, helping to dispel stress and fatigue for neck muscles effectively.
Momoda head massage machine
Like other smart products from Xiaomi, the Momoda massage head also supports voice control through the XiaoAI virtual assistant. With the MIJIA app installed on the smartphone, users can choose from four massage modes, adjusting massage time, airbag pressure and heating temperature.
This massage machine has a crown at the top to increase the height of the hat. Meanwhile, the crown on the back will allow the width of the hat to be adjusted, so anyone can use it, despite having a completely different head circumference.
Momoda massage machine is integrated with a capacity of 2400mAh, fully charged in 2.5 hours and uses a USB Type-C charging port.
The product is currently sold on the crowdfunding platform Youpin with a preferential price only from 599 yuan (about 2 million). After the fundraising period is over, it will officially be on the shelves with a retail price of 799 yuan (about 2.7 million).
Source : Genk