Xiaomi launches smart motion detection sensor, priced at only 170,000 VND
Continuing in the series "Xiaomi's smart ecosystem" is a new product called Mi Human Sensor 2. As the name suggests, this is a small device capable of detecting the user's movements and performing any action previously set by the user.
Xiaomi says that the Mi Human Sensor 2 can intelligently track motion regardless of the environmental conditions, whether it's bright or dark, the user's movements are always recorded.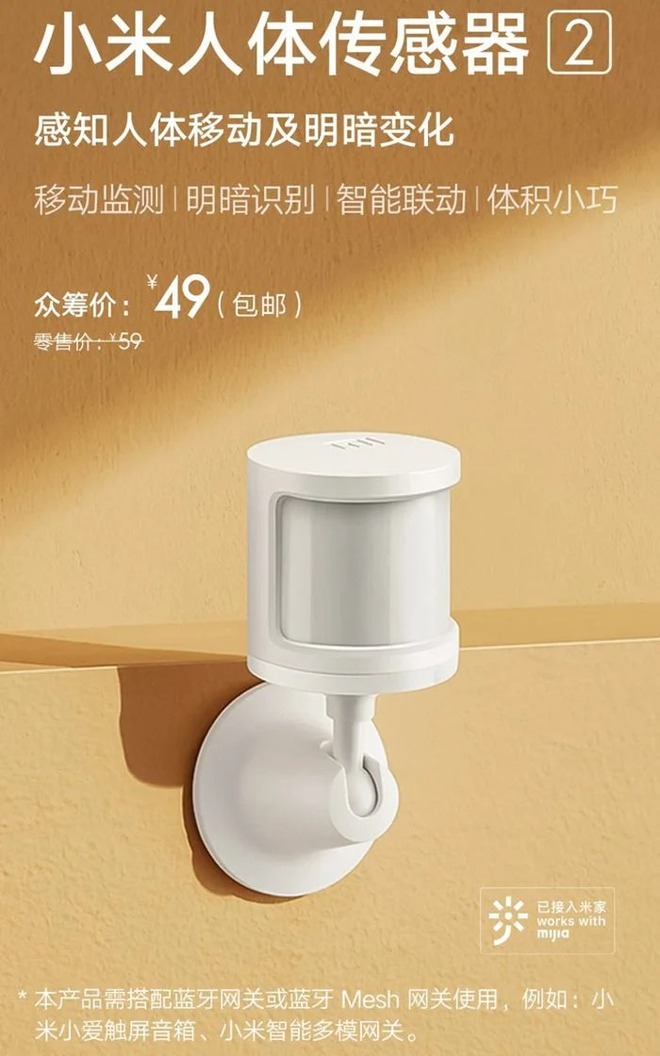 Mi Human Sensor 2 can be connected to other smart home devices in the home as well as smartphones to set up custom recognition. For example, users can set Mi Human Sensor 2 to specify to turn on the light in the night when motion is detected, or when it detects that the house / apartment is hacked, Mi Human Sensor 2 will send a command to a smart. Some indoor camera is recorded and sent to Mijia app on the user's smartphone.
Mi Human Sensor 2 uses a standard CR2450 battery with low energy technology that according to Xiaomi is able to be used for 1 year without changing the battery. Users can also check battery status, Bluetooth signal level inside the Mijia app.
Mi Human Sensor 2 is currently being raised on the Chinese Xiaomi Youpin platform for 49 yuan, equivalent to about 170,000 VND. After a period of fundraising, the price will increase to 59 yuan, equivalent to 207,000 VND. Products will start to be sold on December 2 here.
Source : Genk