Xiaomi launches MIJIA 1.5L multi-function electric cooker: 1000W capacity, controlled by smartphone, priced at VND 700,000
Besides producing smartphones, Xiaomi also has a diverse ecosystem with many different types of products. Recently, the Chinese manufacturer has just launched a multi-function smart pot, full name is MIJIA Smart Multi-function Cooking Pot 1.5L.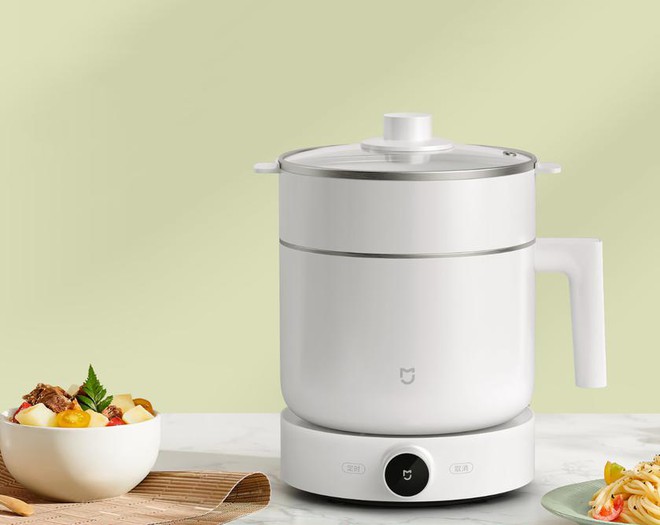 The MIJIA smart cooker has a maximum power of up to 1000W, has the ability to heat up quickly and effectively increases cooking speed. Xiaomi says this pot can boil 1 liter of water in just 6 minutes.
In addition, it also comes with 9 heat levels, which can meet different cooking needs of users. When set to low power mode, the device will operate with a power range of 300W to 800W.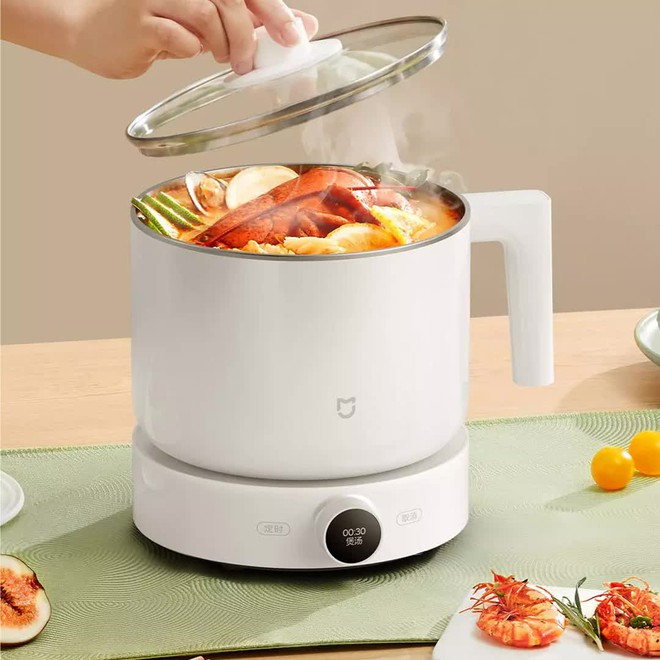 The MIJIA multi-function electric cooker is capable of steaming, stewing, boiling and users can refer to 50 popular recipes through the MIJIA application installed on smartphones.
Each recipe will require a different time and temperature. All the user needs to do is select the desired recipe and add the ingredients to the pot. The pot will automatically adjust the heat to the right level until the food is cooked. In addition, you can also remote smart cooker using the MIJIA app.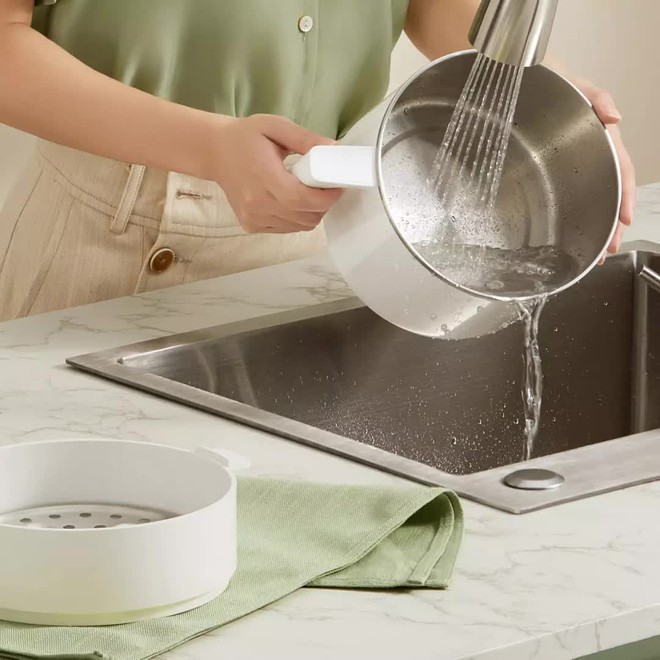 In terms of design, the MIJIA smart pot uses an extremely convenient double compartment structure. After cooking, users can remove the pot from the bottom to use it as a bowl and clean it easier. The product has an anti-scald outer shell, as well as a non-stick coating on the inside. It is manufactured by stainless steel (stainless steel) 304, ensuring food safety and hygiene standards.
As expected, Xiaomi will start selling the MIJIA multi-function smart electric cooker in China on September 15. The product has a list price of 199 yuan (about 700,000 VND), but is discounted to only 169 yuan. around VND 600,000) during the fundraising period.
Source : Genk