Xiaomi launches electronic drawing board: 20 inch LCD screen, 365 day battery, price 510,000 VND
At the end of 2019, Xiaomi launched the MIJIA LCD Blackboard with 10-inch and 13.5-inch screens, priced at 49 yuan and 79 yuan, respectively. After a year, the Chinese manufacturer has just continued to launch a 20-inch version of this product, which is currently being raised on Youpin with a preferential price of 129 yuan (about 440,000 VND).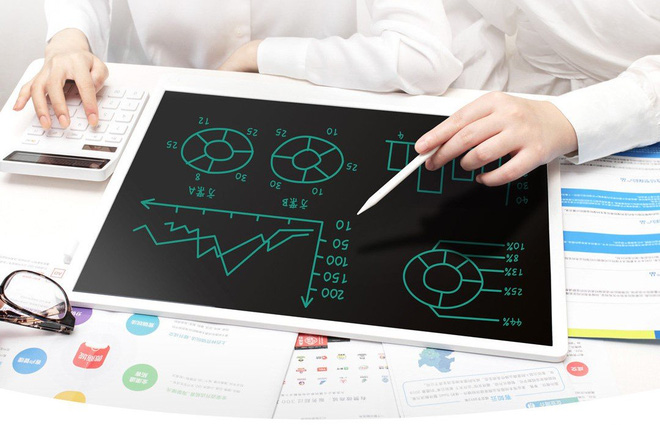 The 20-inch MIJIA LCD Blackboard still has the same design as the previous models, except for the only difference in screen size. The device still uses the pressure-sensitive LCD screen, comes with a stylus and can be attached to the side just like on the iPad Pro.
According to the manufacturer, the screen of this electronic drawing board does not have blue light. Therefore, children and users of all ages can use it for a long time without fear of aches and pains. On the other hand, it also consumes very little power, allowing to erase all the content drawn on the board with the push of a button, located on the right side of the lower bezel.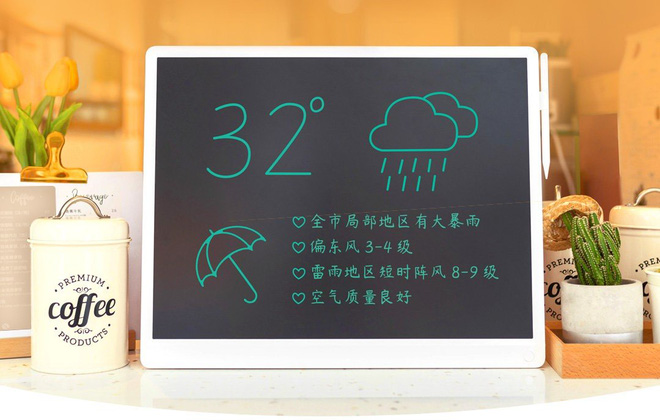 Like previous models, the 20-inch version of the MIJIA LCD Blackboard uses a CR2032 coin cell battery, which can provide up to 365 days of battery life – even when you use the screen wipe function 100 times per day.
MIJIA LCD Blackboard electronic drawing board version 20 inch is currently being raised money on Youpin with a preferential price of 129 yuan (about 440,000 VND). After the time to raise funds, the product will be on the shelves with a retail price of 149 yuan (about 510,000 VND).
Source : Genk