Xiaomi demonstrates HyperCharge 200W super fast charging technology: Fully charged 4000mAh takes only 8 minutes
In 2019, Xiaomi announced the successful development of 100W super-fast charging technology, outpacing all competitors back then. Until last year, Xiaomi continued to successfully commercialize 120W fast charging technology, which appeared on the Mi 10 Ultra launched last summer. And this year, Xiaomi once again made technology users admire because recently, the company demonstrated the ability to charge super-fast HyperCharge, using a charging capacity of up to 200W for smartphones, which is on par with The most aggressive gaming laptop models today.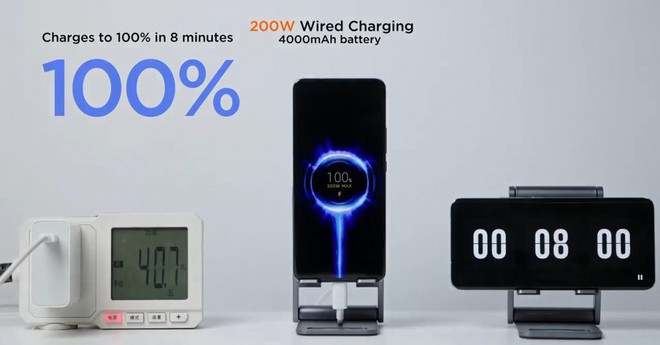 According to Xiaomi's announcement, HyperCharge technology is currently the fastest charging technology ever applied to smartphones. With HyperCharge, users can charge the first 10% in 44 seconds, 50% in 3 minutes and 100% in just 8 minutes.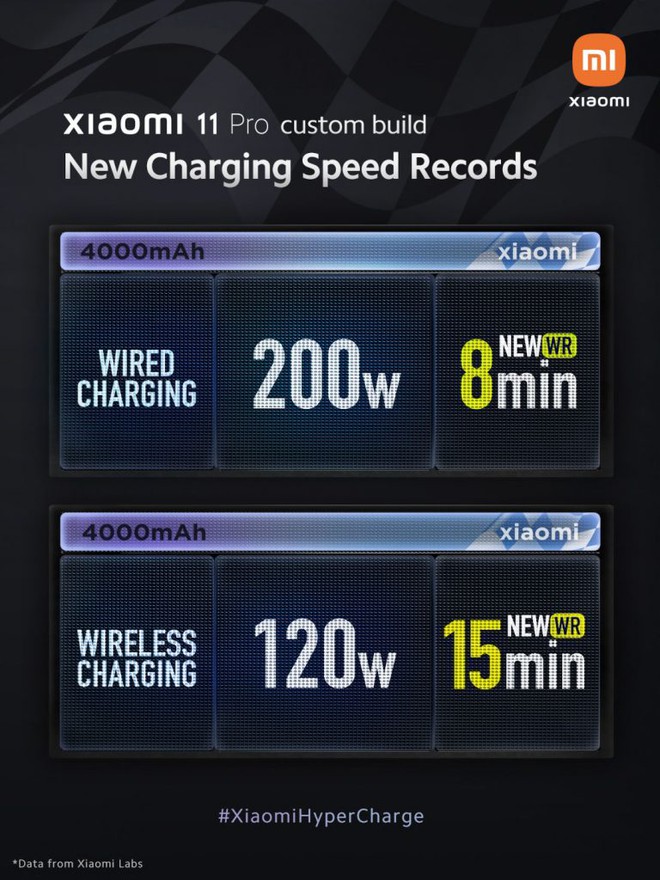 Earlier at the end of last year, Xiaomi also announced the successful development of wireless fast charging technology with a capacity of up to 80W, leading the market. Although not yet officially commercialized, Xiaomi also said that 120W fast wireless charging technology will soon be applied by this manufacturer in the near future, allowing to charge 100% of a 4000mAh battery in just 15 minutes. minute.
Currently, the position of the fastest charging smartphone in the world belongs to Black Shark 4 Pro and vivo iQOO 7 with a capacity of 120W, which can fully charge the battery in under 20 minutes.
It is expected that HyperCharge super fast charging technology may soon be equipped on Xiaomi's upcoming Mi MIX 4.
HyperCharge 200W super fast charging technology tested on Mi 11 Pro
Source : Genk