Xiaomi criticizes the iPhone 12 Pro Max for better Wi-Fi than Mi 11
Xiaomi has officially launched its latest flagship, Mi 11. This is the first smartphone in the world with the most powerful Snapdragon 888 chip from Qualcomm, accompanied by many outstanding points such as 6.8 inch 2K 120Hz screen. 108MP camera, 55W fast charging …
And like many other Chinese phone companies, Xiaomi loves to compare its products with Apple's iPhone. At the event, Xiaomi has consistently compared the Mi 11 with the new and most advanced iPhone today, the iPhone 12 Pro Max in many aspects such as the screen, wireless charging speed or even the camera.
Recently, Xiaomi has continued to release a video showing that Mi 11 is capable of receiving strong Wi-Fi waves and is faster than the iPhone 12 Pro Max. This video is quite invested by Xiaomi, when the company has brought both machines to a stadium with a large area. The Wi-Fi router selected by Xiaomi is AX6000, which was also recently launched by the company alongside the Mi 11.
Comparison of Wi-Fi capture capabilities of Mi 11 and iPhone 12 Pro Max
Router AX6000 is placed in the center of the field, and Mi 11 and iPhone 12 Pro Max will undergo three tests in three different positions: the goal (53m from the router), the near stands (114m from the router) and the far stands. (161m away). As a result, in all three tests, Mi 11 has ~ 2 times the download speed of the iPhone 12 Pro Max.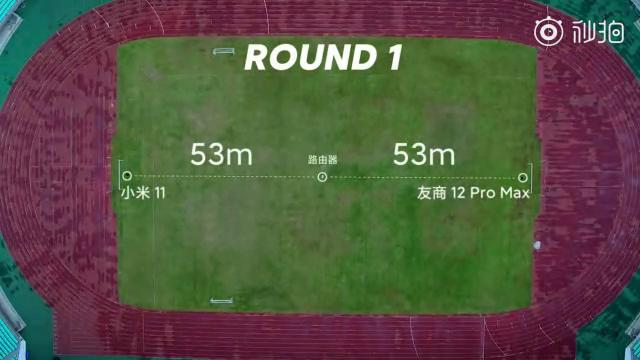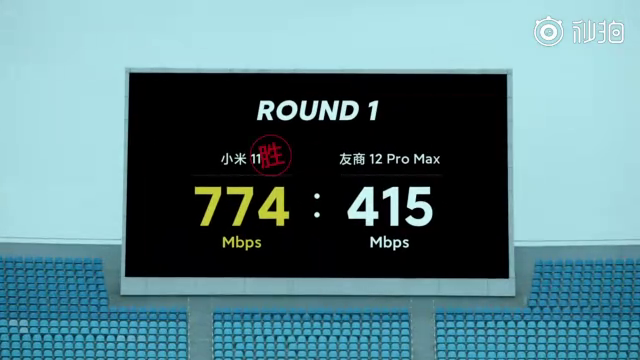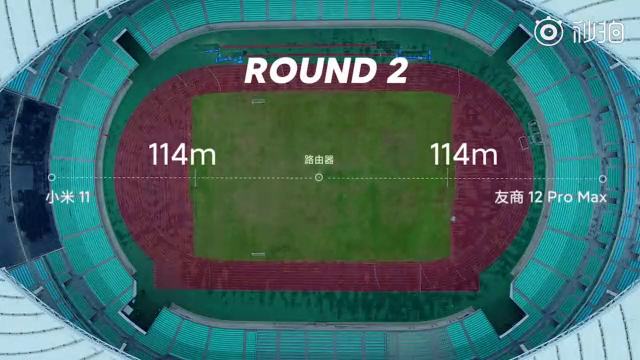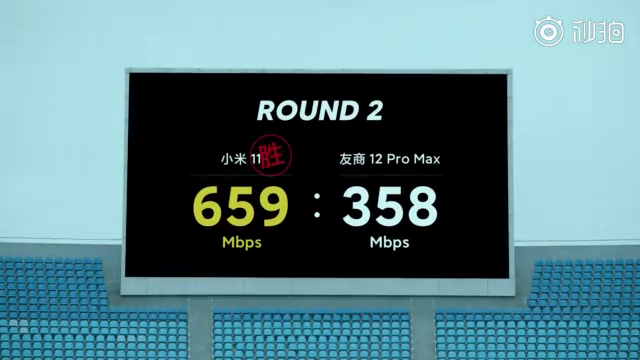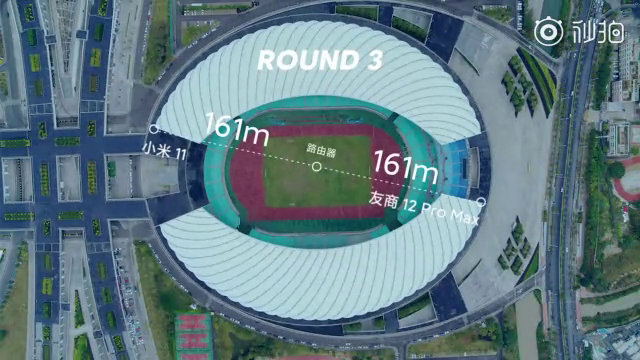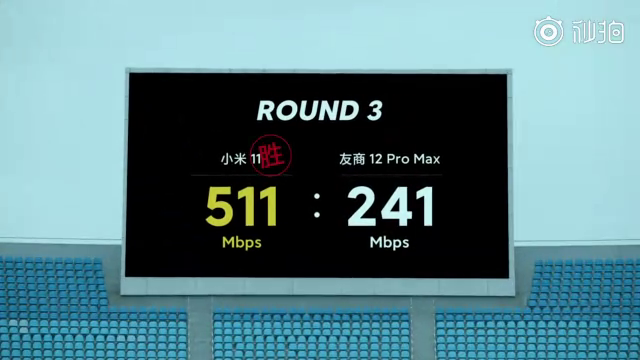 iPhone 12 Pro Max for Wi-Fi speed is worse than Mi 11
The main reason for the Mi 11's victory is its ability to support a new 6E Wi-Fi standard based on the 6Ghz band. The Mi 11, like other smartphones with the Snapdragon 888 chip, is powered by Qualcomm's latest Snapdragon X60 modem and supports 6E Wi-Fi standard. The iPhone 12 Pro Max, meanwhile, uses an older Snapdragon X55 modem, which only supports the "regular" Wi-Fi 6 standard.
The biggest difference between Wi-Fi 6E and Wi-Fi 6 is that Wi-Fi 6E can work on the 6Ghz band. The 6Ghz band is promised to bring significant speed improvements, similar to what users have seen when switching from 2.4Ghz to 5Ghz.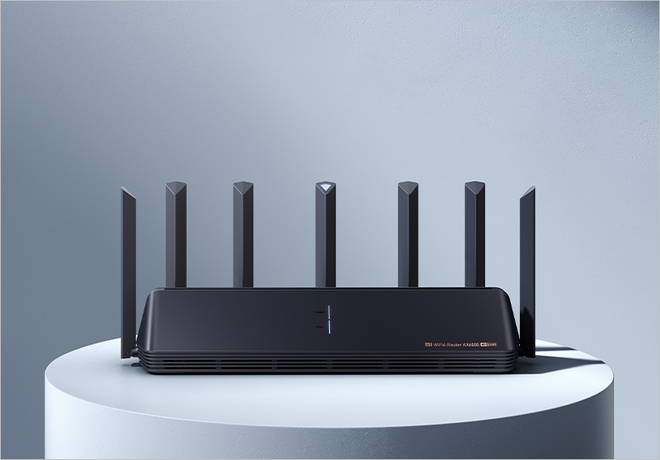 The Mi Router AX6000 is one of the first routers to support the 6E Wi-Fi standard
And, Xiaomi's AX6000 is also one of the first routers in the world to support this standard. With Xiaomi owning both the first router to support Wi-Fi 6E and the first smartphone to support Wi-Fi 6E, it is not surprising to see that this Chinese company sees this as an advantage to "dampen" other competitors.
Source : Genk