Xiaomi confirms Wi-Fi error on Mi 11, will replace it for free
Xiaomi launched Mi 11 – its latest high-end smartphone at the end of last year. At the same time, this is also the first phone in the world equipped with Snapdragon 888 processor, supporting Wi-Fi 6E with transfer speeds of up to 3.5Gbps.
Despite possessing many impressive technologies and parameters, Mi 11 also has many hardware-related errors. After a few months of use, some new users began to "cool" when they discovered that the Wi-Fi-related features on their Mi 11 were no longer working. At this point, the device can't find the Wi-Fi around, can't broadcast a personal hotspot, or even lose the MAC address (MAC Address) in the Settings section.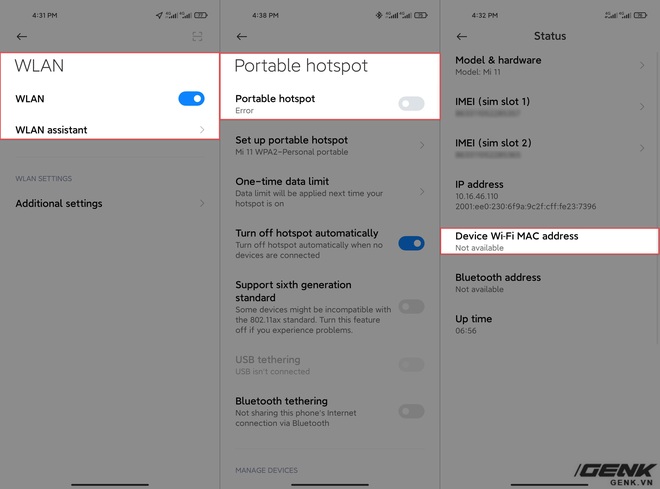 Screenshot on a Mi 11 that lost Wi-Fi
Today, Xiaomi has officially responded to this issue. The company made it clear that users who experience the above phenomenon will be supported to replace their phones with a new phone after completing the inspection process. In addition, after being replaced with a new machine or if there are no problems but still wondering, users can extend the warranty for half a year.
Here is the full text of the "Service Policy for Special Issues on Mi 11 Series" that Xiaomi has just announced:
Recently, we received feedback regarding Wi-Fi errors of some Mi 11 series products. To improve user experience, we will apply higher level of service policies to Xiaomi Mi 11 and products in the same series.
1. Users who encounter the above phenomenon will be checked and supported to replace the new machine.
2. If there are other quality problems after replacing the new machine, still support refund in 7 days of failure, 15 days for exchange, 1 year warranty, half year extended warranty. If the user is still experiencing the same Wi-Fi issues after replacing the phone, they can return or replace the phone again.
3. For users who do not encounter the above problem but wonder, they can sign up for an extended warranty service that lasts for half a year.
Currently, the above special warranty policy is only applied in China. Even if eligible to replace the new device for free, for Vietnamese users who buy Mi 11 portable, it is extremely difficult to send the device to Xiaomi's warranty centers in China.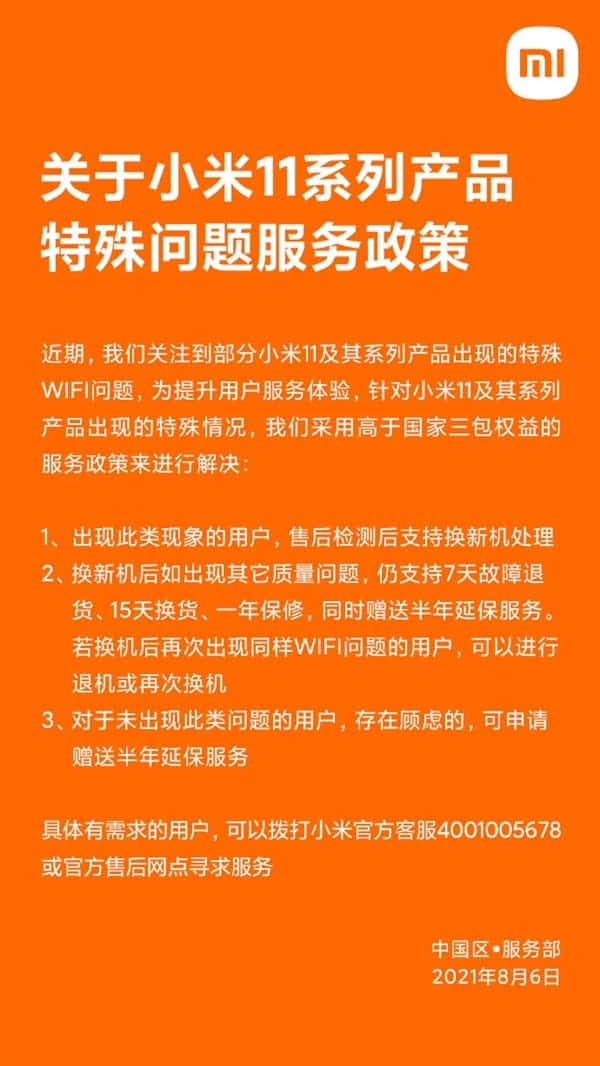 Whatever the case, Xiaomi's latest move also partly confirms that the Wi-Fi loss error on Mi 11 is completely real. Therefore, users should consider if they intend to buy Mi 11, it is recommended to choose genuine products instead of portable for more convenience in warranty.
Source : Genk