Xiaomi boss: Snapdragon 8 Gen 1 on Xiaomi 12 "faster" and "more stable"
Only about a week left until the flagship Xiaomi 12 series will be officially introduced. At this launch event, Xiaomi will introduce only two Xiaomi 12s, possibly the Xiaomi 12 and 12 Pro, both of which will be powered by the Snapdragon 8 Gen 1 processor that Xiaomi has confirmed earlier.
According to Mr. Lei Jun, CEO and founder of Xiaomi, Xiaomi 12 series will bring a different performance experience when the Snapdragon 8 Gen 1 chip on this series will give "faster and more stable" speed. than".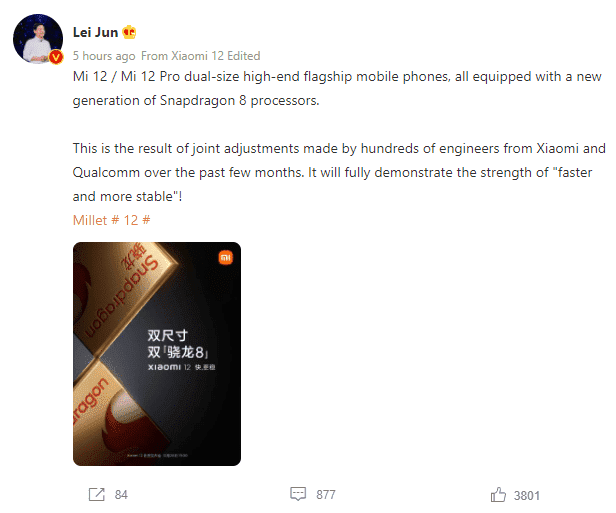 Lei Jun also revealed that Xiaomi's flagship line has learned from Apple and started to compete with Apple. Xiaomi 12, the high-end flagship has a compact design but still offers a top performance and experience, while the Xiaomi 12 Pro is a comprehensive high-end flagship that comes with configuration and "top notch experience" .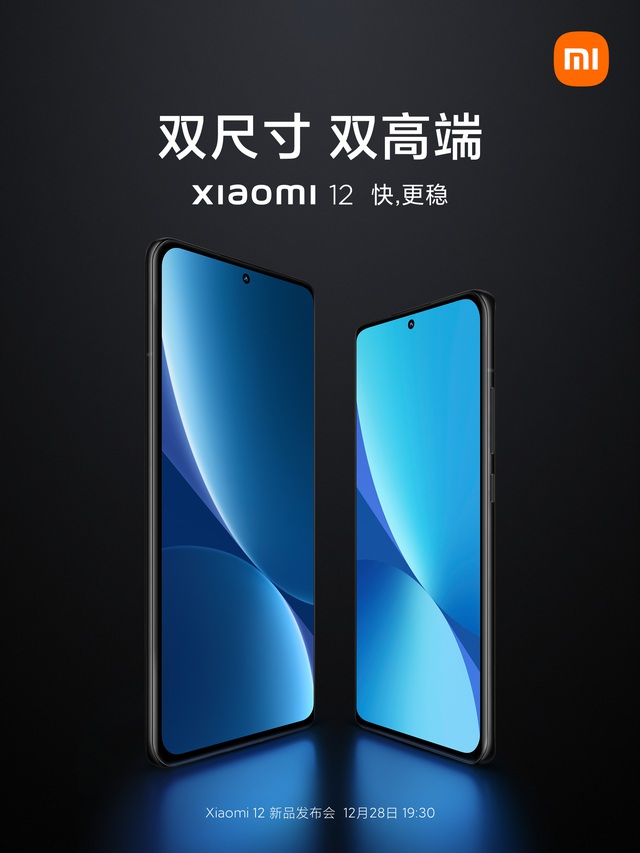 Previously, when Motorola introduced the first smartphone equipped with Snapdragon 8 Gen 1 processor called Edge X30, this device encountered overheating when performing heavy tasks. It is not clear how Xiaomi will solve this situation on the new chip, maybe it will optimize the internal hardware design with a better heat dissipation system, because the previous Edge X30 has a new version. has a price in the mid-range / high-end segment, so it is not possible to have a good heat dissipation system.
Xiaomi 12 and Xiaomi 12 Pro will be launched in the Chinese market at 7:30 pm on Tuesday, December 28, ie 6:30 pm on the same day in Vietnam time.
Source : Genk