Wowy owns iPhone 12 Pro Max VN / A on the first day of sale in Vietnam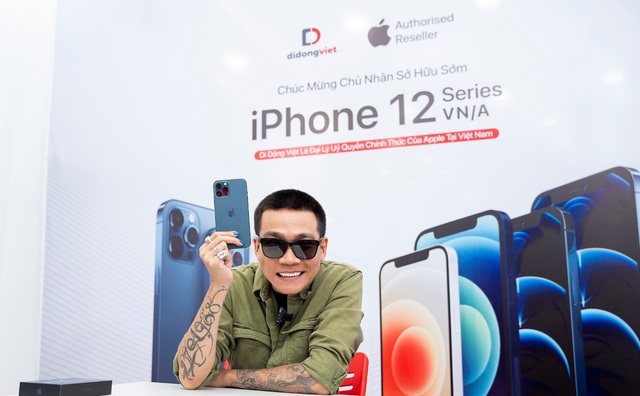 Wowy chose Vietnamese Mobile to buy iPhone 12 Pro Max VN / A
Not much different from TV broadcast, Wowy in real life still gives the opposite person a happy and pleasant feeling because of his humor and friendliness.
Wowy shared, himself not a follower of the latest iPhone models, for a long time he did not care about the technology market, but the iPhone 12 Pro Max gave Wowy a strong emotion, so male The rapper chose to buy Apple's latest flagship.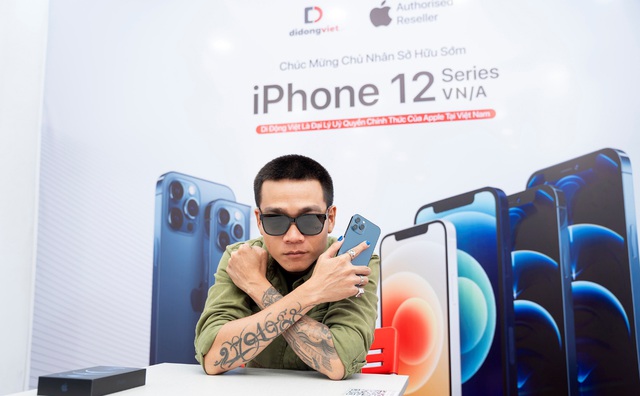 iPhone 12 Pro Max blue is the color chosen by Wowy.
"Lao Dai" of Rap Viet village also said that he decided to give Lang LD an iPhone 12 Pro Max VN / A just like himself because Lang's old phone was also broken, in the last cooperation with Lang. , Suboi, Karik, Wowy discovered that so they made this bold emotional decision for Lang. Because he himself is a "outsider" of technology, with the colors of this year's iPhone 12 Pro Max, he only chooses colors according to his preferences, not paying attention to the "hot" of each color. And Pacific Blue is the color chosen by Wowy teachers and students and the Mausoleum of LD.
Experience the iPhone 12 Pro Max VN / A quickly, Wowy appreciated the beautiful photo capture feature, good sound quality when listening to music and smooth while surfing the web, youtube.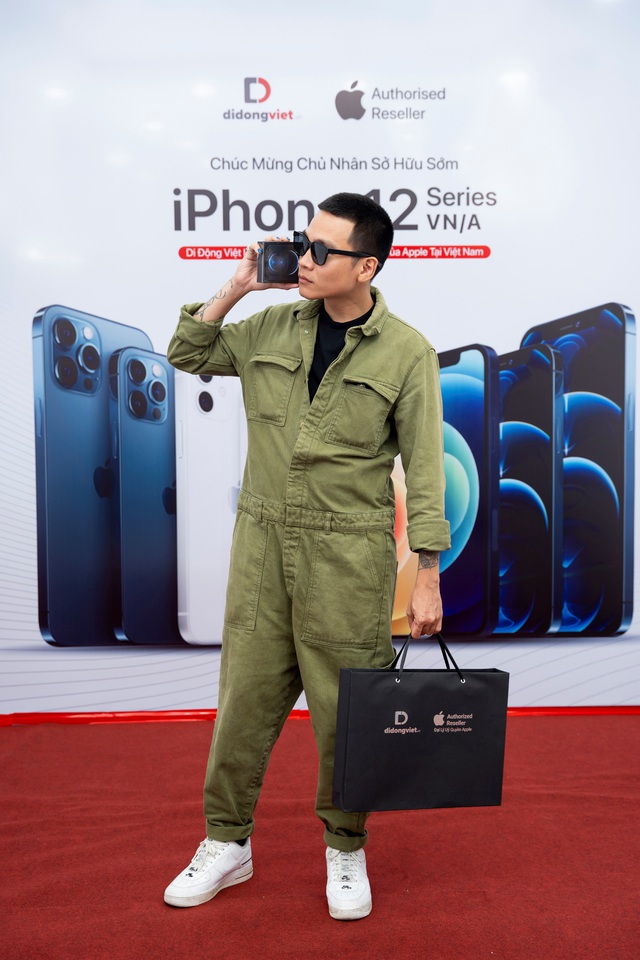 Wowy became the first person to own an iPhone 12 Pro Max VN / A.
Besides the pluses when using, the fact that the iPhone 12 brings emotions to a rapper "life" and experienced like Wowy is a beautiful emoticon and hope, from the feelings back to this technology, " Rap Viet's "great" will have more excitement to compose more hit songs in the near future.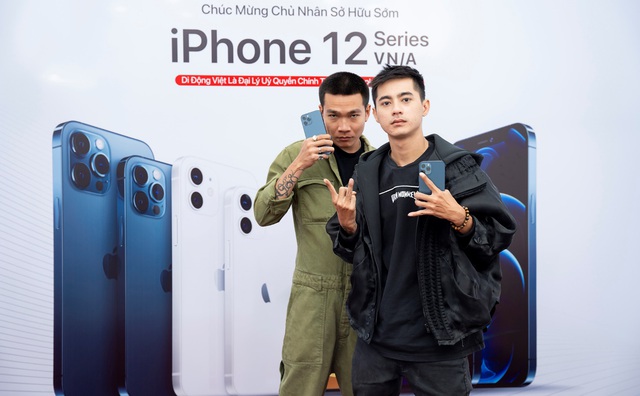 iPhone 12 Pro Max is also the machine Wowy gave to his students at Rap Viet Lang LD.
From 0:00 today, Viet Mobile system opens to sell iPhone 12 series VN / A and returns products to customers who pre-order. It is known that from 0:00 on November 27, customers who buy iPhone 12 series at Mobile Vietnam will receive incentives: discount up to 2.4 million, donate 3 million PMH when buying a vacuum cleaner from Ecovas and support. installment payment of 0% interest with new trade-in revenue renewal.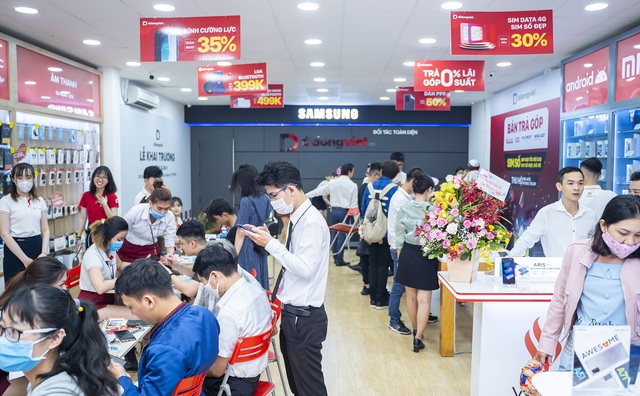 Pictures of customers shopping at Mobile Vietnam
Mobile Vietnam is a chain of retail stores for phones and accessories with more than 10 years of age, with 16 independent stores in Ho Chi Minh City and Da Nang, 11 MobiFone – Mobile Viet shops. With the advantage of aftersales policy and product quality, Viet Mobile is the choice of customers who want to own quality mobile phones. Readers refer to the website didongviet.vn or call the toll free 1800.6018.
Source : Genk