With Reno3, OPPO has once again asserted its position as "Selfie Expert" for many years
Selfie: from the global booming trend to the strengths of every mention of OPPO

Choosing the ability to take selfies as a competitive advantage shows OPPO's ability to capture trends and foresight. According to Google Trends statistics, 2013 was the year of the selfie boom into a global trend. Search activity related to the keyword "selfie" spiked and "selfies" accounted for about 30% of the pictures taken by young people aged 18-24 in the same time. Selfie became the "keyword" of 2013 voted by the famous Oxford dictionary.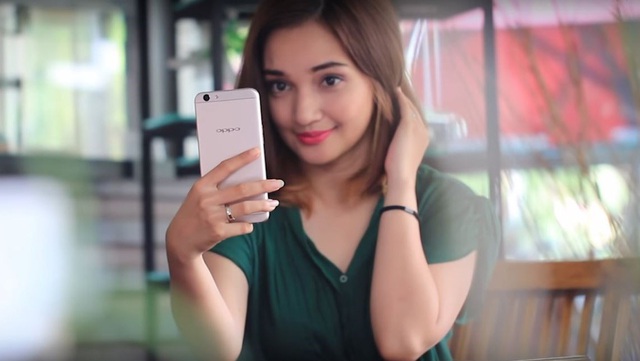 Choosing the ability to take selfies as a competitive advantage shows OPPO's ability to capture trends and foresight
In the same year OPPO launched the OPPO N1 model with a unique rotating camera cluster, for consistent image quality from back to front. At the time the front camera was "double-sealed", bringing users high-quality selfies created an unforgettable echo in the tech community about this smartphone company.
Focusing on the ability to take pictures on the front camera of OPPO has never been wrong because selfie is not a trend of "early blooming darkness". To this day, this is still one of the indispensable features on smartphones. Even female selfies alone accounted for three-quarters of all photos posted on social media in 2016, according to a study from the Australian National University.
For long-term O-fans, you will probably remember the success of OPPO F1 / F1s every day, a significant part of the front camera was taken by magic. Coming to OPPO F3, the image of "selfie expert" is even more clearly confirmed when this is the first smartphone equipped with a dual front camera 16MP + 8MP, simultaneously bringing wide-angle and super wide-angle shots. As self-respecting selfie sticks are banned from use in many tourist destinations, bringing super-wide selfie capabilities makes OPPO F3 an attractive choice for any fan of this type of photo in 2017.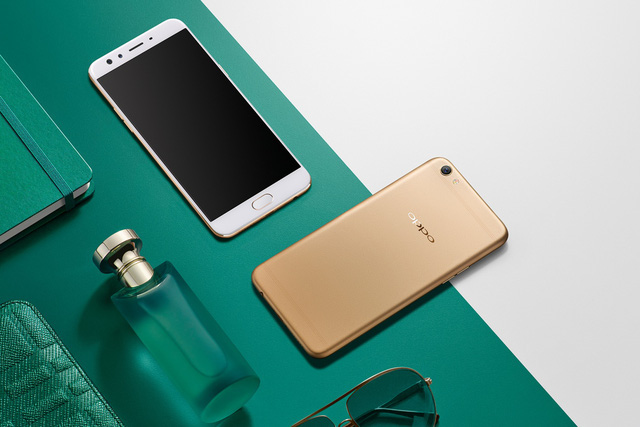 The image of "selfie expert" has been firmly established by OPPO over many generations of successful products
Besides hardware, photography features, new software technologies are also being developed and brought to the masses soon. AI beauty technology started from OPPO F5 and is still the core of creating an impressive selfie photo. Selfie deleting fonts, fun sticker sets, studio lighting effects, … are all popular and popularized by the names OPPO F9, OPPO F11 / F11 Pro to OPPO Reno Series later.
What does OPPO Reno3 Series mark for OPPO's "Selfie Expert Level"?
OPPO Reno3 | Reno3 Pro duo promises to stir, attract attention by pioneering the creation of a new standard in selfie capabilities. This comes from the desire of many people, especially young people: selfies are of the same quality as photos taken from the rear camera.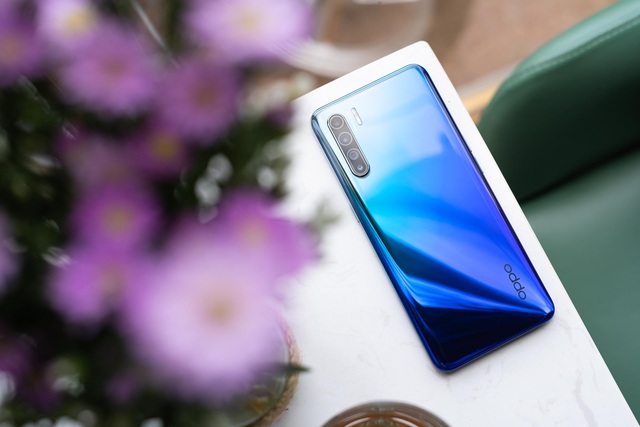 With OPPO Reno3 Series, selfie pictures promise the same quality as photos from the rear camera
The ability to take pictures on the rear camera of a smartphone has made remarkable strides, from the variety of shooting lenses and high-resolution sensors that significantly improve the sharpness and detail of the photo. In contrast, the front camera of most phones has much more modest resolution and obviously the quality cannot be compared to the camera on the back. OPPO has done a "equality" of quality, partly helping the selfie camera escape the "dual side" role with the largest 44MP sensor ever, and not inferior to the main 48MP rear camera of OPPO Reno3 Series.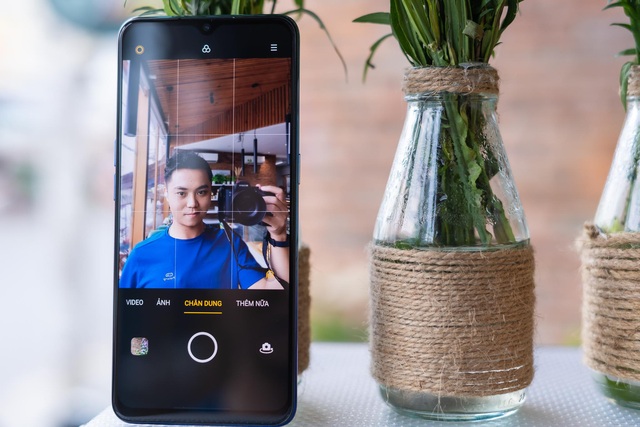 The high-resolution 44MP sensor on the Reno3 Series is an attempt to "equalize" quality between OPPO's front and rear cameras.
A high-resolution 44MP selfie photo brings practical benefits to the user, not just a beauty number. The depth and sharpness of the image is greatly improved. In low light conditions, the overall picture looks clear thanks to capturing a lot of details. From the perspective of ordinary users, especially young people – who increasingly pay attention to building personal images, selfies taken from OPPO Reno3 Series bring more professional, professional editing, which previously This can only be done by rear camera or professional camera.
Fully equaling hardware to software, OPPO brings Super Night Mode to the front and rear cameras simultaneously. More meaningful when the No. 2 smartphone company in Vietnam has overcome the disadvantages of low-light shooting selfie camera before. By just pressing and holding the camera for a few seconds, young users get a picture of self-check-in as good as having someone else take a photo with the rear camera.
OPPO's unique strengths continue to be maintained and promoted on the new smartphone duo. AI Beauty technology, selfie remove fonts, funny stickers, … is an indispensable spice to bring beautiful, sparkling, natural photos that are not too virtual, which is the trend of taking selfies nowadays among young people .
In the OPPO Reno3 | Reno3 Pro duo, users find consistency in the photography experience on both the front and rear cameras. 44MP front camera combined with Super Night Mode is a new declaration for selfie followers, helping to confidently work in any situation. Looking broadly, OPPO "Selfie Expert" is now associated with the image of dynamic, luxurious young users from life to social networking sites.
Welcoming the new wave of style from OPPO Reno3 & Reno3 Pro will be officially launched in Vietnam on May 8 through an online event with pioneering guests in the creative field. With this launch, OPPO promises to bring many new surprises to customers through gift sets and extremely attractive promotions. Subscribe now here !
Readers reference https://www.oppo.com/en/ to update the latest information about the product.
Source : Genk