With great success on TV, Samsung brought TV Plus service to its smartphone
Samsung is stepping up its efforts into a free, ad-supported TV streaming service. After turning its Samsung TV Plus service into a smart TV success story, Samsung is making it available to some of its newest smartphones. Galaxy Note20, S20, Note10 and S10 owners will be able to access TV Plus on their devices from this Wednesday.
For those of you who don't already own a Samsung TV, you probably won't be aware of the company's TV Plus service. However, for Samsung TV owners, this streaming service is an indispensable part for them. "We stream billions of minutes each month," Samsung Electronics vice president Sang Kim said in an interview with Protocol. TV Plus is one of the 5 most used apps and the second most popular video app on Samsung smart TVs.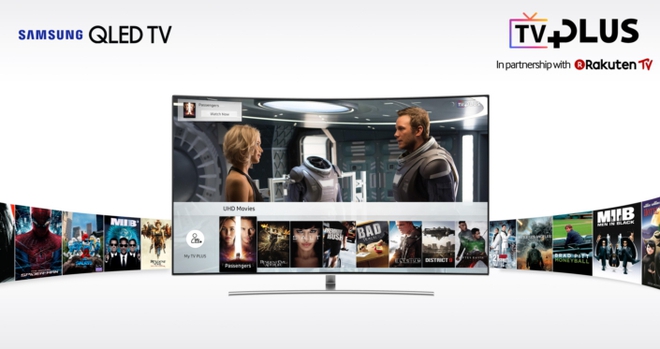 Much of the service's success comes from TV Plus being integrated directly into the TV's user guide, just like the old-fashioned TV shows that appear in the channel programming guide. This service is also prioritized to display in the home page of Samsung TVs. In addition, this service also has a separate button on the control panel for easier access and use. On some other models, the service even starts streaming as soon as the TV is turned on.
More importantly, it's completely free, which greatly increases the number of users. Kim said the level of engagement and viewership has doubled during the season. "We ourselves were surprised by how successful it was." Mr. Kim said.
The success of TV Plus is in stark contrast to the fate of two video services launched earlier by Samsung. Launched in 2016 as an experiment with video rentals in the US, at the same time a video streaming service with ads in Korea. After the testing process, the company saw an opportunity in a video service with advertising and decided to focus on it.
Since the US paradigm shift in that direction, the service "then exploded," said Kim. That was also the time when a series of other streaming services began to grow strongly in the US market and the world.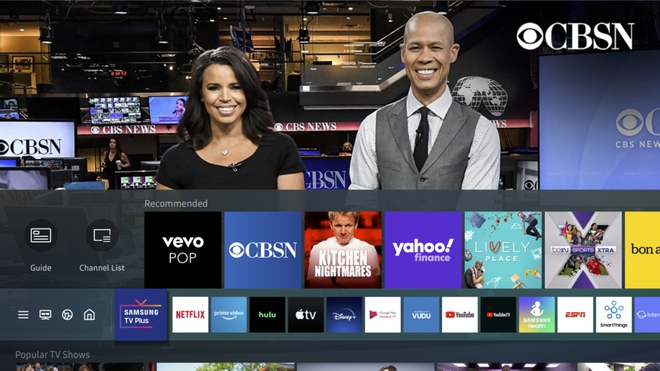 Currently, Samsung is streaming shows from CBS, Bloomberg, MTV, Fox and many more programs on TV Plus. Besides, Samsung also started producing its own channels, including "Kitchen Nightmares" with celebrity chef Gordon Ramsay.
Samsung also started expanding its geolocation distribution, as TV Plus is now available in 10 different countries. The company also plans to launch more in other markets in the near future. Kim declined to disclose how much revenue the service brings, but said "this is one of the key strategic drivers for the company."
Now that the service is available on Samsung's flagship smartphones only shows how large the service is to the company. Typically, Samsung's phone and TV businesses have had very little overlap. The TV and phone applications are developed separately and are not interrelated.
But the success of TV Plus is breaking the routine for many years. "It is shaping our thinking." Mr. Kim said. "I think, this is a way to maintain and grow in an extraordinary way."
Refer to Protocol
Source : Genk