Wise office workers have to pocket these 4 tips to use Google Sheets to work more efficiently!
The sun had a hat, the rain had an umbrella, the flu had medicine and worked at home, Google Sheets! Google Sheets is a Google application that has the same functionality as Microsoft's Excel but is superior to allowing us to work and share online with many people without the hassle of download processes.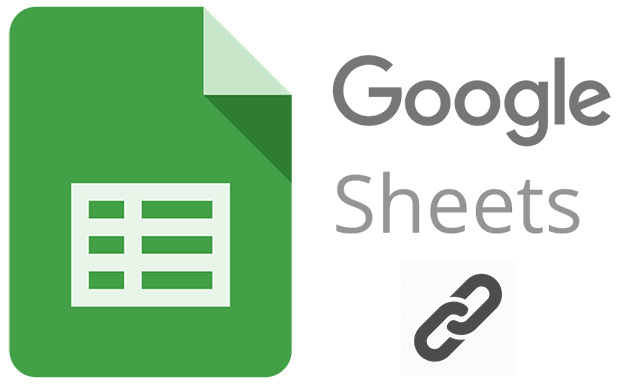 The following tips will help those who are familiar with this software improve their skills quickly and professionally!
1. Restrict user access
Perhaps you are no stranger to sharing Google Sheet files for many people. But more than that, with this application we can stop or limit sharing with certain individuals, even allowing them to access the spreadsheet only for a specific period of time.
This feature is suitable for women who do not want the other person to be able to review information indefinitely or transfer internal data out.
In the interface of Google Sheets, we click the SHARE button to be able to share, add other accounts to work on the same file. After clicking the SHARE button, the sharing setting window (Share with others) will appear as follows: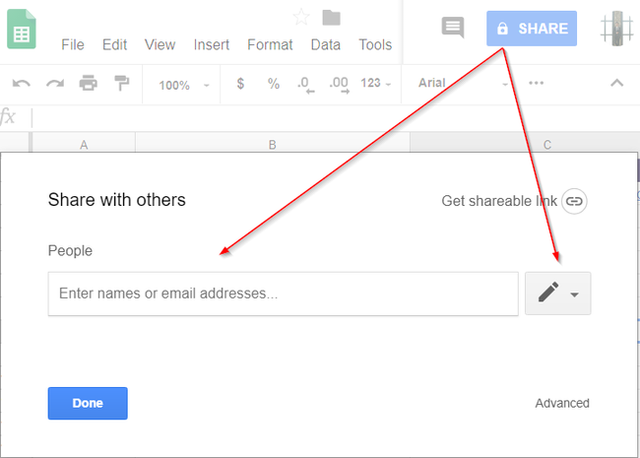 This section includes:
People: The name of the person or email address of the person you want to share with. The username here could be the name you gave to someone's google drive account.
Pen shape: Set permissions for the shared person. This right includes: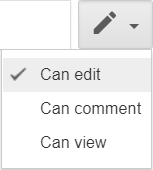 Can edit: can edit, change the content in the file (pen image)
Can comment: can add comments and comments to the file but cannot edit the content in the file (dialog box)
Can view: only view without commenting or editing content (eye image)
2. Set notifications when someone changes information on a spreadsheet
To keep track of other people's activities on your spreadsheets, turn on email notifications. In addition, you can choose to send email updates immediately or as statistics change daily. This is a great way for managers to monitor and supervise the work of employees, right?
Doing:
1. Open a spreadsheet in Google Sheets on your computer.
2. At the top, click Tools => Notification Rules .
3. In the window that appears, select the "time" for which you want to receive notifications. Notify you when:
Any changes made: Set notifications when someone makes changes to the spreadsheet.
User submits form: Set a notification when someone fills the form. In the window that appears, select the "frequency" you want to receive notifications.
4. Notify you by: Email – daily notification: Send daily summary of all changes. Email – instantly: Send emails about any changes.
5. Click the Save section
3. Quickly assign jobs to each person
It only takes you 1 minute to assign a task to the group by tagging members' emails (@email) when adding comments to a shared spreadsheet cell. Immediately, these characters will receive an email about the task to be done.
When they open the document, they will also see the assigned work in the top right corner and can easily tick the job done.
Steps to follow:
1. Open a Google file on the computer.
2. Highlight the text, picture, box or slide you want to comment on.
3. To add a comment, go to the toolbar and click the Add comment icon
4. Enter your comment.
5. In your comment, add the email address (with @ or + before) of the person you want to deliver.
6. Click the box next to "Assign to [name]"
7. Click on the Delivery section.
The person to whom you assigned the action item will receive an email.
4. Automatically perform repetitive tasks with Macros
Macros are a new feature of Google Sheets, which speeds up calculations on spreadsheets by memorizing and automatically following operations with just one click or shortcut key combination. You can set up a macro to quickly organize data and information according to different criteria without much effort!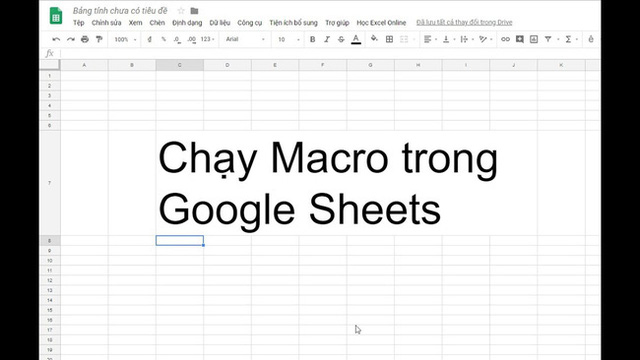 Create macro:
1. On your computer, open a spreadsheet at sheets.google.com.
2. At the top, click Tools => Macro => Record macros.
3. At the bottom, select the type of cell reference that you want the macro to use:
4. Use absolute references: Macros will perform operations on the cell you write down. For example, if you bold cell A1, the macro will only bold cell A1 regardless of which cell you click.
Use relative references: Macros will perform operations on the cells you select and adjacent cells. For example, if you record the bold operation of cells A1 and B1, this macro can be used to bold cells C1 and D1 at another time.
5. Complete the task you want to record. When you're done, click the Save button .
6. Name the macro, create a custom shortcut, and click Save .
Note: When you create a macro in Google Sheets, Apps Script will be created. To edit this Apps Script, at the top, click Script Editor Tools.
Source : Genk