Windows 11 may not be the love for anyone who likes these things on Windows 10
Windows 11 is on its way to the computers of many customers and will bring with it a new look and new features later this year. But not everything existing in Windows 10 will survive the upgrade process. Here's everything that will be lost when upgrading to Windows 11 that we have known so far.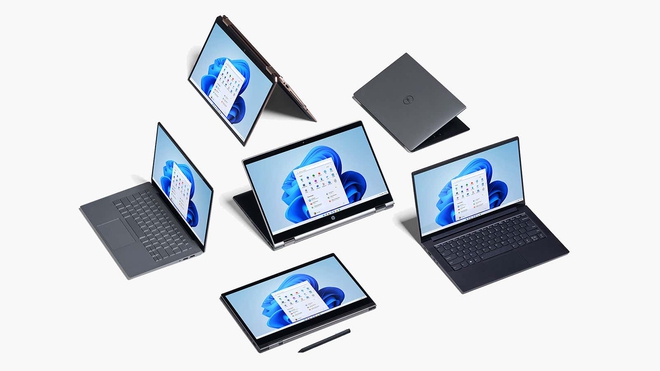 Internet Explorer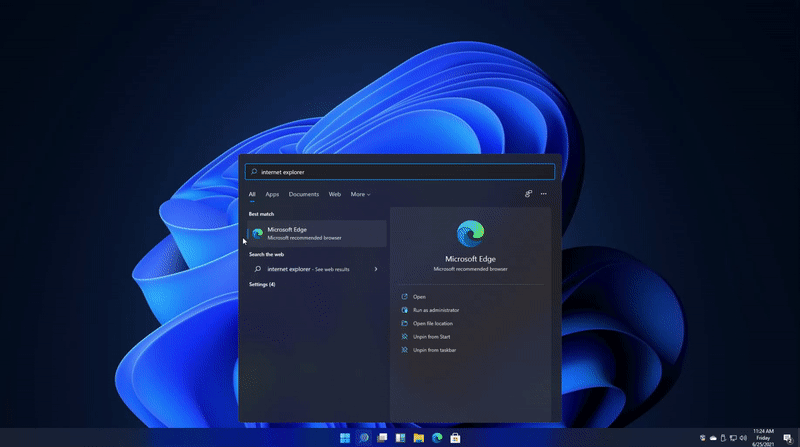 Do you remember what Internet Explorer is? It's an old browser that many Windows users think is dead, but IE is actually still available in Windows 10, if you look closely, but all traces of Internet Explorer will be removed in Windows. 11, completely replaced by Microsoft Edge. For those really old apps and websites that you still need to access for whatever reason, use IE mode in Edge.
Timeline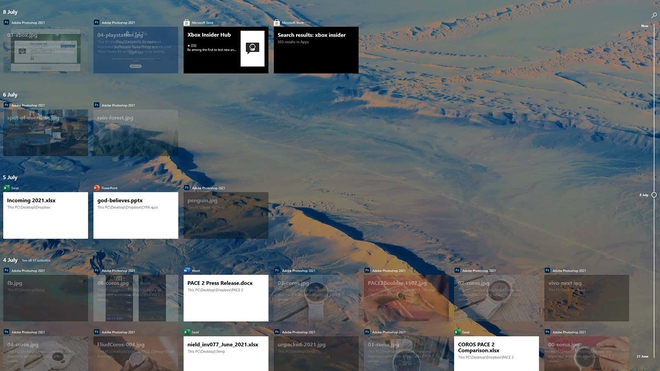 Timeline feature on Windows 10
You may have never used the Timeline feature, which is probably one of the reasons why it disappeared on Windows 11. This feature allows you to synchronize your activity across multiple Windows computers for 30 days. (files you've opened, websites you've visited, etc.), making it easier to switch between devices signed in with the same Microsoft account.
Live Tiles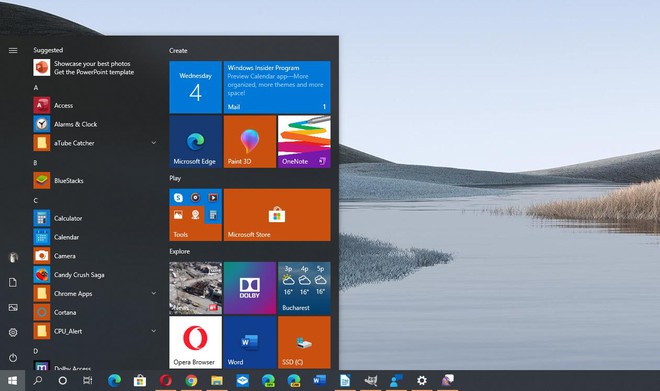 Developers weren't really interested in the Live Tiles feature on Windows 10's Start menu, which allows different information to be displayed and updated in real time. If you think that sounds like widgets, you're right. However, Microsoft will try to bring widgets to the desktop with Windows 11, let's hope they work better than Live Tiles.
Start Menu Groups
The feature of grouping and naming tiles on the Start menu in Windows 10 will disappear
Another feature removed from the Start menu is the ability for users to group tiles together and give them a name like work, text, game, or whatever. The layout of the Start menu will also not be resizable, so it looks like Microsoft wants to make the Start menu experience the same for everyone.
Quick Status
On Windows 10, apps can leave little info on the lock screen to remind you of incoming emails, upcoming appointments, etc. This function, called Quick Status, they won't be available on Windows 11 — though it is possible that widgets will replace this feature.
Taskbar location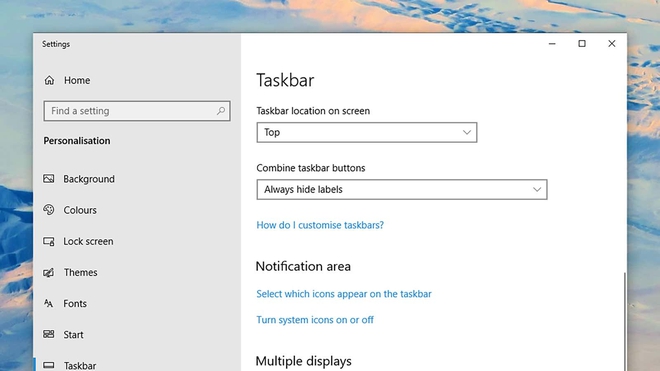 Taskbar position can be moved to many places on Windows 10
Speaking of cutting out customizations, the Taskbar can only be in one place in Windows 11: at the bottom of the screen. You may never have realized it, but you can place the Taskbar on the left, right, or even the top of the screen in Windows 10. If you want to make those tweaks on Windows 11, perhaps you have to wait for an update from Microsoft or an unofficial way from a certain developer.
Tablet Mode
Windows 10 has shown it works well on both tablets like the Surface Pro and desktop or laptop computers, but Windows 11 won't include a tablet-specific mode. Instead, the function will be reconfigured and some functions will happen automatically (such as when you attach or detach a Bluetooth keyboard).
Cortana
Cortana will no longer be the focus on Windows 11
Microsoft's virtual assistant won't completely disappear from Windows 11, but it will no longer appear during operating system setup and will no longer be pinned to the taskbar. It's not clear what Microsoft has planned for Cortana, but based on the features that have been added in the past, Cortana could be repositioned as a tool for business.
Windows S Mode
Here's another feature that's not completely gone, but you'll see it less often: S Mode, which only allows the installation of apps from the Microsoft Store to improve performance and security, S Mode will be just an option. selected in the Windows 11 Home edition. Currently, you can use both S Mode on Windows 10 Home and Windows 10 Pro.
Skype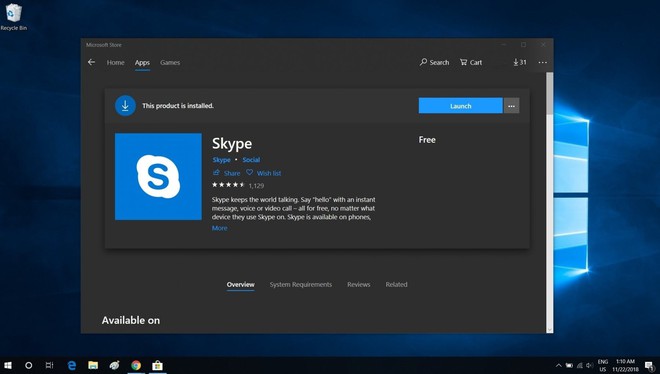 Skype is no longer installed by default on Windows 11 but you can still download it from the Microsoft Store
Skype used to be a big name in online video calling and cost Microsoft billions of dollars to own, but won't matter in Windows 11. Skype will still be on Windows 11, but the operating system new won't pre-install it as a built-in component in the same way that Windows 10 did. That's because Microsoft will focus on Teams, get ready for many features of tight Teams integration in the official version of Windows 11.
Other Apps
In addition to Skype, Microsoft has also announced that the 3D viewer, OneNote for Windows 10, Paint 3D will no longer be pre-installed on Windows 11. Instead, users can download these applications through the Microsoft Store. These default applications will still be kept for users upgrading from Windows 10, but will obviously not be noticed anymore.
Microsoft has announced that Windows 11 will officially be released during the holidays later this year, while the upgrade for Windows 10 users will be available in early 2022.
Reference: Gizmodo
Source : Genk