Windows 10 users get free upgrade to Windows 11
At the event just held last night, Microsoft officially introduced Windows 11, the successor to Windows 10, launched a long time ago. Just like the previous Windows 10 was a free upgrade for Windows 7 and 8 users, this time, Microsoft also continues to allow users of previous versions of Windows to upgrade to Windows 11 completely free of charge. , there are no expansion costs, unless your computer can't run Windows 11 and is forced to spend money on a hardware upgrade.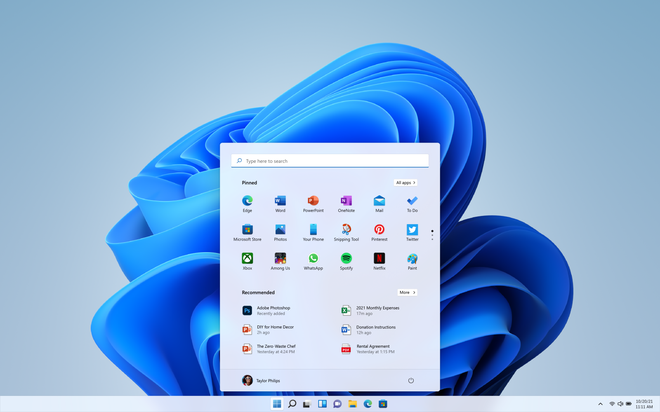 To install Windows 11, all you need is a PC with a 64-bit CPU (Windows 11 removes support for 32-bit machines), at least 4GB of RAM, and a minimum of storage. 64GB minimum. Windows 11 will be released to users through the built-in Windows Update process in previous versions of Windows, similar to the way users update to Windows 10.
Windows 11 brings many user interface changes, redesigned Start menu interface, improved performance, improved multitasking, and support for running Android apps directly and many other upgrades. .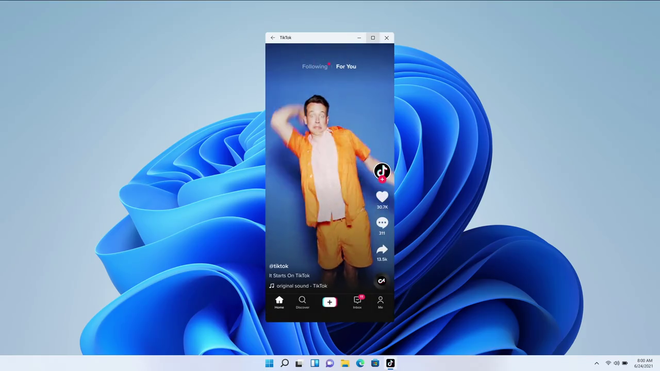 Windows 11 can now run Android apps directly
Currently, Microsoft has not announced the official release date of Windows 11. According to Microsoft, "Windows 11 will be a free upgrade for Windows 10 users and new users later this year".
Source : Genk