Will Binance Delist All Cryptocurrency Projects in the US?
According to Bloomberg, crypto giant Binance is considering terminating its partnership with partners in the US in the context of the exchange being closely monitored by regulators such as the Securities and Exchange Commission. US (SEC), Department of Justice and Internal Revenue Service…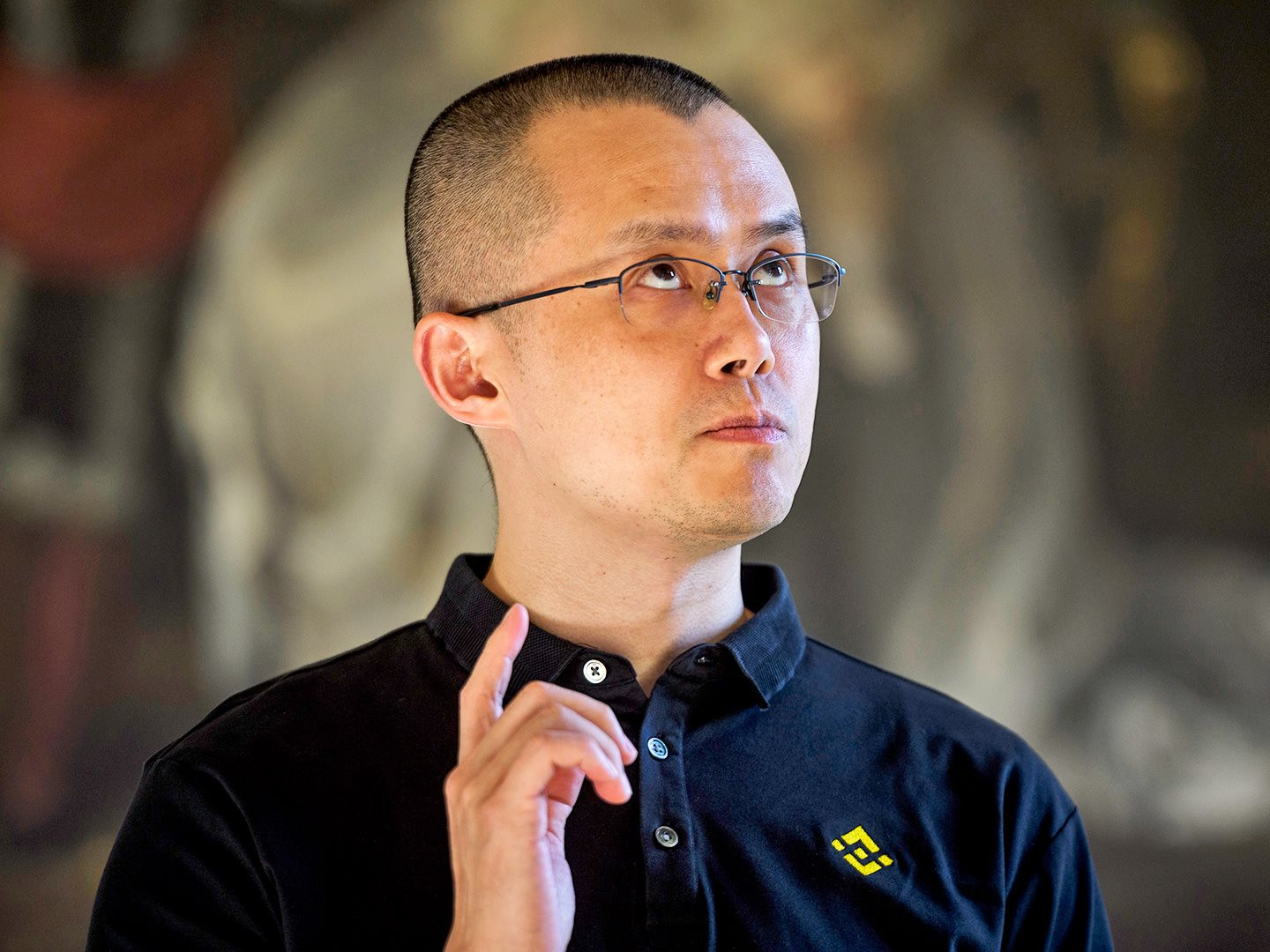 The Bloomberg source added that Binance is also re-evaluating venture capital investments in the US and will consider delisting tokens from any projects based in the country, including stablecoin USD Coin.
Binance Holdings is also re-evaluating venture capital investments in the US and will consider delisting tokens from any projects based in the country, including stablecoin USD Coin.
Previously, CEO Changpeng Zhao also posted on Twitter: "Currently, we have withdrawn some potential investments or bids in bankrupt companies in the US." Many people have linked this statement directly to Voyager, the crypto investment platform that was previously agreed to be sold back to Binance US for a total of $1 billion.
On February 17, the CEO of Binance also corrected the information about the delisting of crypto projects in the US as false.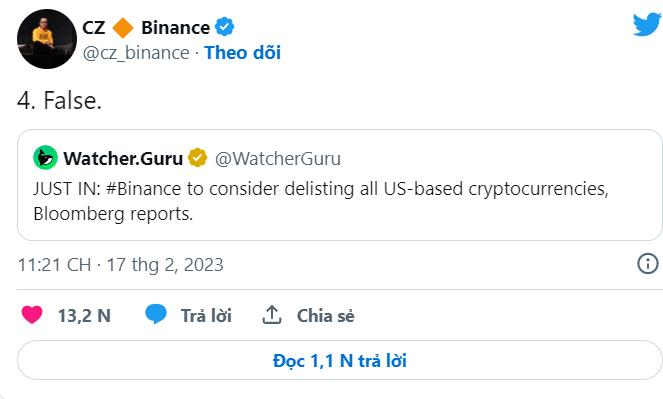 A spokesperson for Binance said: "Like every other blockchain company, we are conducting a careful cost-benefit analysis and will adjust our business operations as necessary to protect our users on the platform. Global".
Binance has declared itself a relatively peaceful exchange after the crypto winter. According to CryptoCompare data, in January, Binance accounted for 55% of all crypto exchanges in the world.
News of Binance possibly dropping its US counterparts comes after Reuters news agency reported that Binance exchange had secretly transferred more than $400 million to a merchant company Merit Peak. This is a company managed by billionaire Changpeng Zhao himself.
When asked, a representative of Binance only said this is "old information" and confirmed that Merit Peak does not provide any services on the Binance.US platform. CEO Changpeng Zhao and representatives of Merit Peak also did not comment on this.
According to analysts, the unfavorable news related to Binance shows no sign of stopping in the near future.
The company began to be targeted by the US Department of Justice in 2018, related to alleged violations of anti-money laundering laws. In March 2021, the US continued to review records on whether Binance offered crypto derivatives without registering with the regulator.
By December 2022, the crisis in Binance began when reports came out about non-transparent reserve accounts. Users rushed to withdraw hundreds of millions of dollars from the exchange.
According to Forbes, as of January 10, Binance had withdrawn about $12 billion within 60 days, equivalent to 24% of its net worth at the time. Many experts who assess the financial situation of Biance are considered to have many similarities with FTX before bankruptcy.
In late January, Binance admitted to mixing customer funds with company collateral. A representative of Binance said: "Binance 8 is a cold wallet of the exchange. There was an error in the past that resulted in collateral being transferred here and mentioned on the list of escrow addresses for B-Token. Binance is aware of this error and is in the process of transferring the assets to a separate wallet."
However, it is not clear when exactly the exchange detected the money mixing and how long this situation has happened. A spokesperson for Binance stated that the exchange still guarantees a 1:1 holding of users' assets.
On February 13, Paxos announced the termination of its relationship with Binance and stopped issuing Binance USD (BUSD), a virtual currency related to Binance from February 21, at the request of the Department of Services. New York Finance (NYDFS). Following this announcement, nearly $3 billion was withdrawn from crypto exchange Binance within 24 hours.
The instability is causing the community's trust in Binance to erode. Many are looking to move their assets off the exchange, fearing that a crash similar to FTX could come at any moment.
Reference: Bloomberg
Source : Genk