Why is Spotify still the number 1 music streaming platform?
Why is Spotify still dominating?
At first glance, it seems that all music streaming services are the same – they each cost $10/month and each have "millions of tracks" for users to listen to.
But overall, there are only two services that are being loved the most: Spotify and Apple Music.
While Apple Music integrates tightly with Apple products, Spotify has a host of highly-regarded features including podcasts and great cross-device playback via Spotify Connect.
While other streaming services are still in their infancy, social features have been a core part of Spotify for years. From Spotify Wrapped's annual wrapup, to the ability to add friends and see their current "Now Playing" track, no other service has achieved the same level of social integration.
That's why Spotify is still the most popular music streaming platform, despite Apple Music's huge backing.
Spotify is a music streaming service with a catalog of more than 80 million songs, available for desktop, mobile and smart devices.
Streaming quality is capped at 320kbps, which is higher than Amazon Music and Pandora. Regarding the account, there are two ways to listen to music, Free and Premium.
The free plan uses ads that play between songs and limits some music playback capabilities. With a Free subscription, you can shuffle songs from albums, playlists, or radio stations only when using the mobile app. You cannot select a song and play it immediately.
While it doesn't have offline listening capabilities, this plan still has the ability to stream to other devices over Wi-Fi using Spotify Connect.
The Premium plan costs 10 USD per month and is available in over 150 countries worldwide. With Premium you can play any song, album, playlist or radio station on demand.
You can create your own playlists and add music to your library – a personal collection that you can watch over and over again. No ads and no interruptions when listening to music. You can download music to your computer, tablet, or phone for offline playback.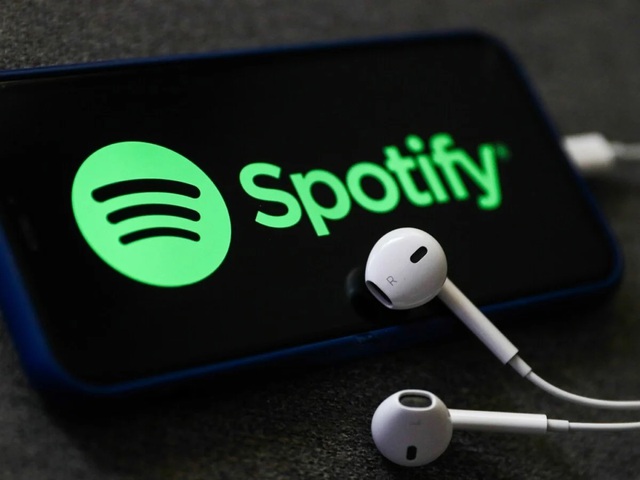 Spotify or Apple Music?
Spotify's biggest advantage is its compatibility and adaptability across all environments and devices. Spotify Connect will let you connect to compatible speakers, soundbars, and AV receivers in your home.
Podcasts are also a strength of Spotify, when this platform has a massive podcast volume.
One of the best reasons to choose Spotify over other services is the incredibly diverse music catalog. If it's not on Spotify, it's likely that the song you will not be able to find in another service.
Of course, the service also has some limitations that need improvement, including the old blue-and-black interface dating from 2014 to new features like podcasts or audiobooks on the hidden desktop version. strange way.
There is no perfect streaming service, but Spotify gets closer to this than most by offering a large music catalog and countless ways to interact. For $10/month, it includes a bunch of cool features, including Wrapped and podcasting, and should be more than enough for most people's needs.
On the other hand, if you want to listen to music in lossless quality or don't want to pay for podcasts, Apple Music is a great alternative, especially if you have an iPhone, Mac, or Apple TV.
Source : Genk