Why does the CEO of OpenAI self-criticize ChatGPT as a 'bad product'?
OpenAI co-founder and CEO Sam Altman shared that he is aware of the limited issues with the company's AI chatbot product. "People really just go to a website that sometimes works fine and sometimes crashes," Altman said on the New York Times tech podcast, "Hard Fork," and pointed out the flaws. frequently encountered by ChatGPT.
Alluding to the simple design of the product, Altman shared: " Users simply enter the content they want to search over and over again, until the chatbot gets it right. They then integrate the results into the work they are doing or researching ."
Since its launch at the end of November 2022, ChatGPT has taken the internet by storm and opened up many debates around the effectiveness of this tool. ChatGPT can answer questions, write sentences and communicate with users. This chatbot can "answer questions like a real person", presenting ideas logically, with depth and extremely fluently for complex questions.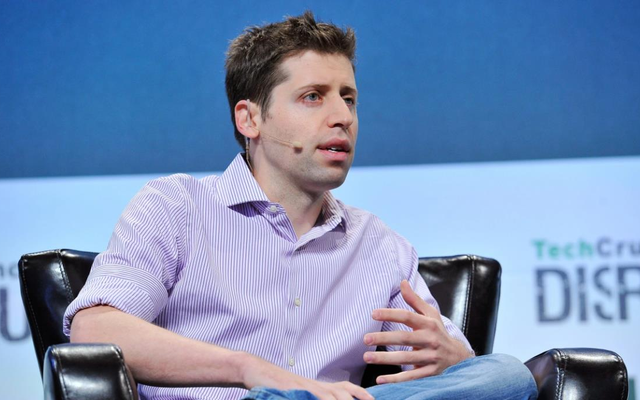 This chatbot is widely used to write code, write real estate listings, content, write articles, do homework, etc. Even, ChatGPT is smart enough to get a "B" in the final exam at Kinh Truong. Wharton Business at the University of Pennsylvania. Many experts believe that, like it or not, surely in the near future, AI will change the way people work.
Billionaire Bill Gates, the founder of Microsoft, even thinks that the technology in ChatGPT will " change our world ".
However, ChatGPT also often falls into a state of "crash" when too many people visit the site or suddenly refuse to give answers. Greg Brockman, Co-Founder and President of OpenAI, also shared that launching ChatGPT is the company's last resort as internal beta tests have all failed.
" None of us are passionate about it. Even so, we don't think this chatbot is really useful to people ," Brockman shared. OpenAI has decided to pause this chatbot to focus on other alternative tools and products. However, in November 2022, these alternatives were unsuccessfully tested and with the explosion of AI tools like Stable Diffusion, OpenAI decided to launch ChatGPT.
Although the release of this tool was quite random, it exploded overnight. One week after launch, ChatGPT had 1 million users and this number increased to 100 million after 2 months. This achievement has made ChatGPT the fastest growing app in history.
In an interview with Hard Fork, the OpenAI CEO admitted that ChatGPT's AI technology is "definitely amazing". He added: "People are accepting and loving ChatGPT which makes us very happy. But no one can say that this is a great product, well integrated… But this chatbot also has too many bugs for everyone. who is willing to accept it ".
In a Twitter post, the "father" of ChatGPT also said that it was a mistake for people to completely depend on this tool.
Reference: Business Insider
Source : Genk