Why do you need to choose a professional camera?
At the present time, having a smartphone and taking pictures is extremely easy. But smartphones are still just smartphones, for many people, the demand for their photography does not just stop "holding up and take pictures".
Here are the reasons why you should buy yourself a professional camera and ready to say goodbye to the photography feature on your smartphone.
Wide range of lenses, easy to change
Although the number of cameras on smartphones is now increasing year by year. From the two cameras on the iPhone X, there are now rumors that the iPhone 12 will have up to 4 cameras, not to mention the Android phones with up to 4 or 5 even 9 cameras for a long time. But further improvements to cameras and lenses are still no match for professional cameras. For each camera vendor, you will have different focal lengths, ranging from 8mm fisheye lenses – wide angle 16-35mm – 50-85mm portrait – to specialized telephoto lenses for sports, animals 100-400mm … Each lens plays a role and for each different user.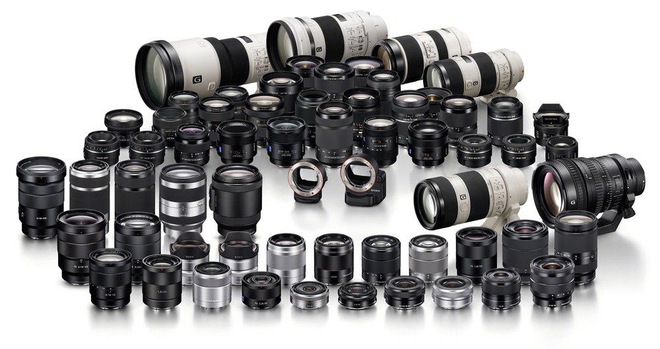 Choosing a camera lens is sometimes also a "hobby" for photography enthusiasts
However, be prepared to spend a bit of money because the price of each lens is not cheap, just because the passion you can swipe the fly tag for 2-3 months' salary is very normal.
Can customize the settings according to different needs
Even though smartphones can take great photos, they will still be confined to many fixed settings. You will not be able to adjust the lens aperture or focal length to create separate effects. Most people who use smartphones to take photos will have auto mode or at most adjust ISO and shutter speed.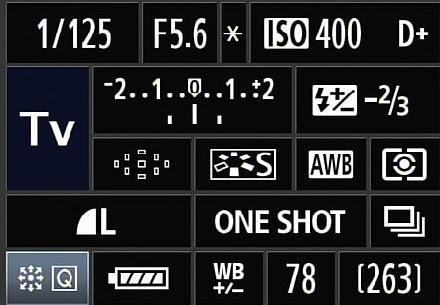 A dense screen of parameters is always a stimulus for a lot of people
One of the characteristics of DSLR or Mirrorless is that you can customize each of the different parameters, allowing you to set everything like aperture, shutter speed, ISO, white balance …
Low light
Cameras always have an advantage over phones when shooting in low-light environments because they have a much larger sensor. This size directly affects the acquisition of light when shooting in dark environments.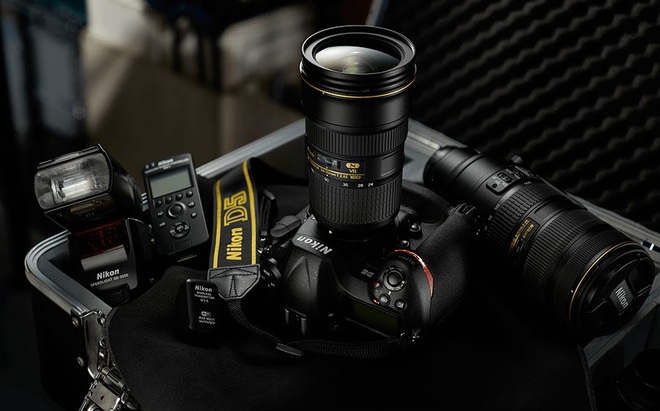 If you want to take good low-light photos, consider more professional cameras
Despite the current technological advances, low-light photography with smartphones has been greatly improved than before. But there will always be physical limitations between smartphones that take pictures and devices born to do the job.
So which device should you buy for semi-specialized demand "upgrade" from Smartphone?
1. Fujifilm X-T3
Although only looking on the outside, the X-T3 bears a striking resemblance to the X-T2 elder launched in mid-2016.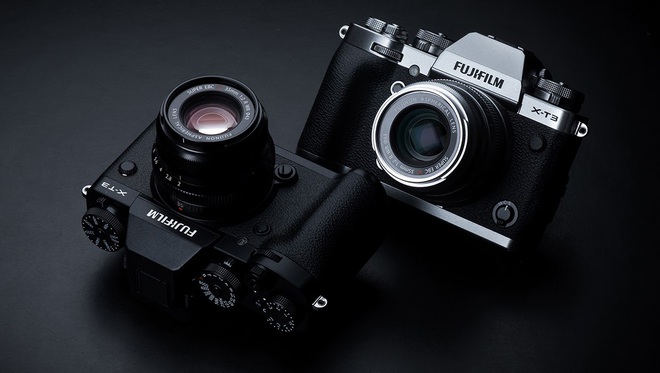 Fujifilm X-T3 has 2 color versions black – silver
Fujifilm announced that they would be outside the Fullframe race and still doing very well with their MIrrorless crops. It uses an APS-C CMOS BSI 26 Megapixels sensor and a fourth-generation X-Processor. According to official information from Fujifulm, the new image processor will shorten the delay and increase the shutter speed. with electronic shutter up significantly.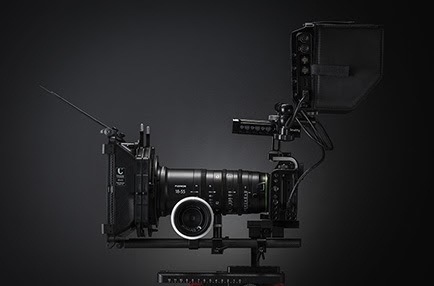 Fujifilm X-T3 with a full set of movie accessories
Before now if you used a camera to shoot movies, users would choose Sony or Canon but with this machine you will have to think twice. With 4K (DCI) / 60p recording with FLog – this is something no other APS-C Crop can do.
It also allows the selection of many different compression formats, typically Uncompressed 10-bit 4: 2: 2 (when exporting HDMI). Extremely rich bit-rate up to 400 Mbps, Codec records with two options of H265 10 bit 4: 2: 0) or H264 (8 bit 4: 2: 0).
This is really a worthy machine for those who are serious about photography and need a "many in one" camera.
Reference price: 35,510,000 VND (body version)
2. Nikon D780
The launch of the D780 offers an extremely valuable option for Nikon enthusiasts. This is the right machine for you to begin photography right now or just upgrade the gun from the D750 which is 6 years old.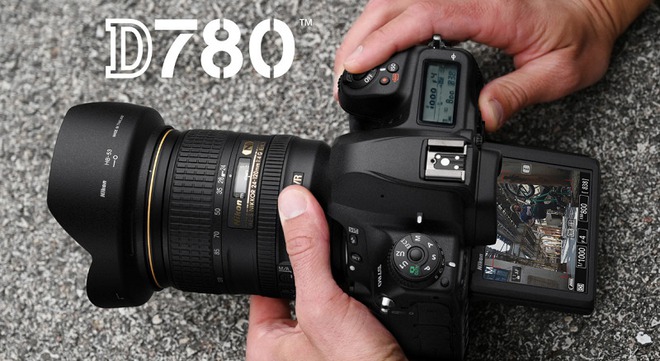 The worthy successor of the D750 elder
For the D780, Nikon bravely discarded the toad flash – which is not necessary for professional users, making the machine more seamless and sealed than before, thereby better against dust and moisture.
The device has also been redesigned, adding an AF-On button; Low appearance, compact and more square than the D750. It has supported 2 SD cards UHS-II for optimal loading speed and format the card is also more accessible.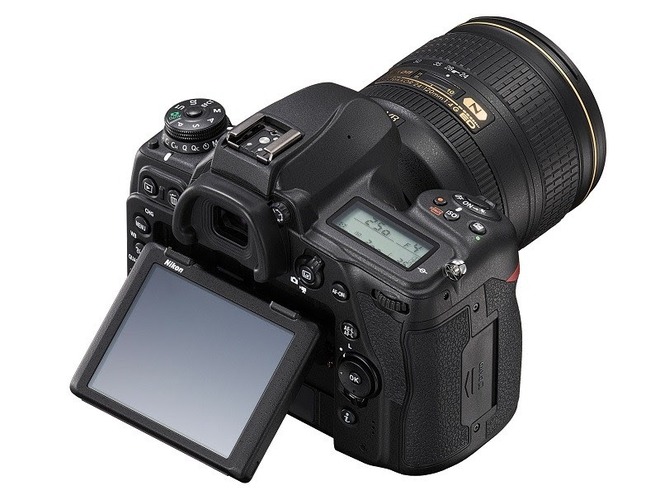 The rotating screen is still used by Nikon on its D7xx series
The screen now supports touch, making it easier and faster to select focus points in many emergency situations. In addition, the screen size is also larger: 3.2 inches and up to 2.36 million pixels.
It uses BSI sensor – CMOS Fullframe, 24.5mpx resolution and image processing engine EXPEED 6. Maximum continuous shooting speed of 7 frames / sec with mirror, 12 frames / sec in Live View mode. Movie recording only stopped at a decent level with 4K 30p, FullHD 120p.
Reference price: 56,490,000 VND (body version)
3. Canon 5D Mark IV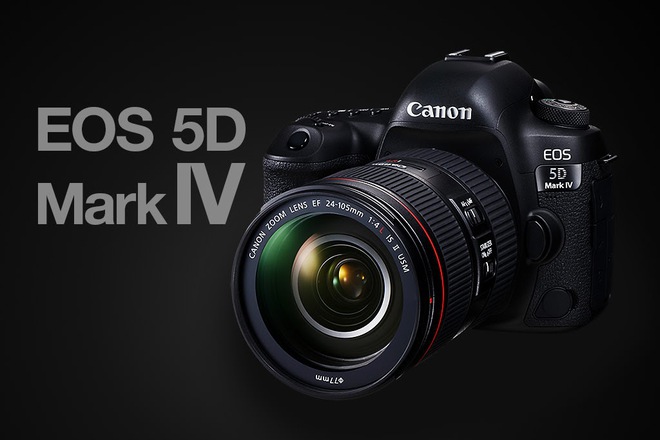 Canon 5D Mark IV – 4-year-old village man
Since 2016, there is no official information about the 5D Mark V, which can be easily understood because at the present time, 5D Mark IV is still a too "perfect" name and not necessary. replace.
5D Mark IV was launched with the mission to continue the Mark III elder, which has been highly appreciated by users. Looking at my brother Mark IV can see clearly that the machine still retains the design inspiration of the 5D Semi-Pro series.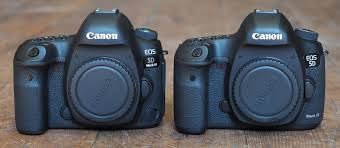 The major improvement of 5D Mark IV is probably the Canon equipped touch screen and sensor upgraded to 30.4 megapixels. Video recording capability supports 4K / 30p, Digic 6+ image processor, and more specifically, it is possible to install "genuine" C-Log without having to use hacking firmware like the elder ones.
The 5D Mark IV still doesn't have a flip screen, which is already on the 6D Mark II and xxD machines. This can be a minus point, can also be a plus point for different users. Because sometimes the rotating screen is very easy to encounter problems related to cables, couplings … and no one wants their DSLR camera broken screen at all.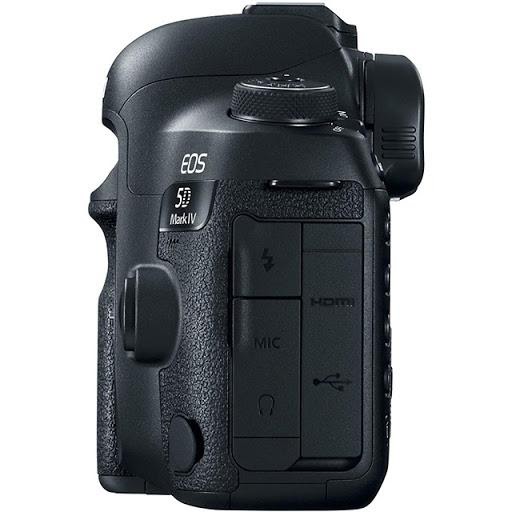 Adding a 3.5mm headphone jack compared to 5D Mark III shows how much Canon cares about camera users
The additional support of the 3.5mm headset port is also a point of attention that Canon has paid more attention to those who use the camera to record videos.
At the present 2020, owning a 5D Mark IV is no longer too difficult, the price only ranges from 50 – 54,000,000 VND for the body , very keeping the price and keeping … the quality is also very good.
4. Sony A7 Mark III
To close the list of cameras for those who are intending to "seriously take photos", perhaps the name A7 Mark III is the most reasonable.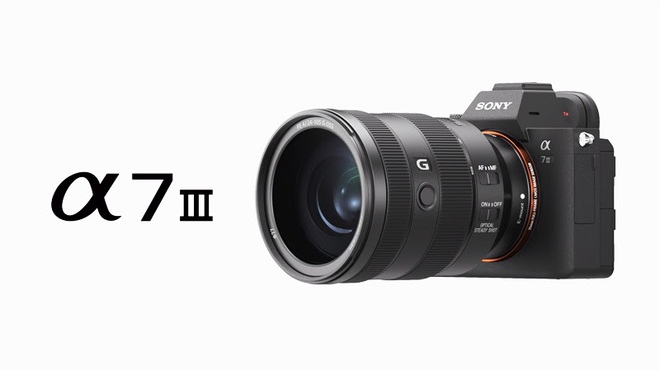 Sony A7 Mark III – buffalo plow new era?
2013 – the time when the first A7 was launched and Sony started the Mirrorless Fullframe race. Since then Mirrorless has had a foothold almost equal to DSLR which has been a symbol of professionalism. And at the beginning of 2018, the third version of the A7 series was launched, making the entry-level series of Sony made users feel more satisfied than ever.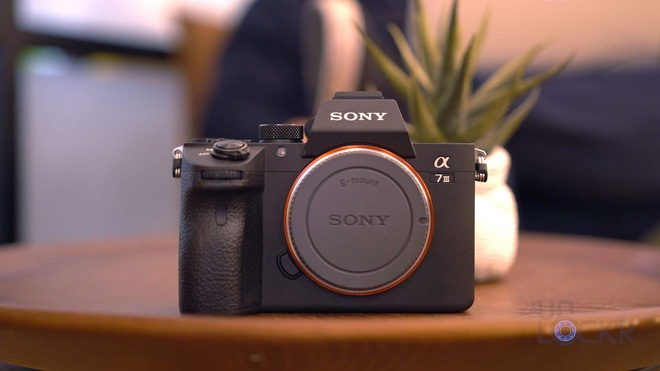 The small body easily deceives the look of the A7 Mark III
As a series for beginners (compared to the A7R and A7S), however, the A7 Mark III still has things that claim it was not born just for users to get used to the camera. It is equipped with a 24.2 megapixels sensor along with the powerful BionZ X image processor. The A7 Mark III's low light / ISO capabilities become the hegemony when it outperforms other DSLR rivals from other brands.
With a shooting speed of 10 frames per second and the ability to focus increasingly faster and more accurate has made this machine more attention in areas where high speed is needed.
The A7 Mark III was able to record 4K video without cropping, FullHD 120p along with S-log (a specialty that Sony has boldly brought down even a small camera like the A6300) or HLG 1-3 (new color mode to help earn more money) (more shadows and highlights). Proxy recording support allows you to record 2 files with 2 different resolutions for post-production workflow.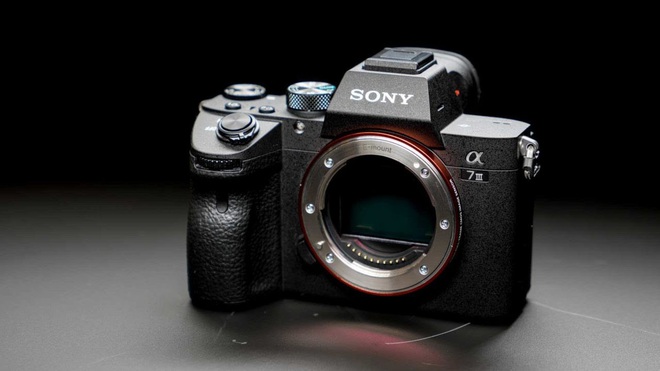 Despite having debuted for 2 years, the A7 Mark III is still a formidable opponent in the entry-level segment
With 2 SD card slots (including one that supports UHS-II), capturing RAW images at high speed is no longer a problem. The Joystick is also inherited from the older siblings A9 and A7R Mark III and more specifically, the use of the NP-FZ100 battery makes the A7 Mark III much more reliable than the older models.
At the present time the price for a Body A7 Mark III is very easy to access, only from 40 – 44,000,000 VND.
Again, this is not a comparison article on the same segment, but only the machines worth buying from each firm at the present time. Look at the perspective of a person who is preparing to enter the field of photography, these are worthy machines and can be assured for a long time without replacing. Each company has its own secrets and features on the product to retain users, so it is difficult to compare which quality is better.
– If you love the nostalgia, a bit of vintage with the frame inspired by old film cameras and especially the replica of the "instant noodles without cooking" – choose your own X- Tue.
– You need a sturdy, mysterious black build body with good environmental and impact resistance, "love" the captivating sound typical of professional DSLRs – consider the D780 or 5D Mark IV.
– You are a young person who wants to experience new technologies in a small body, but the quality is still not inferior – A7 Mark III is probably the undisputed choice for you in the moment. this.
Source : Genk