Why do experts warning fraud, many Vietnamese still enthusiastically "digging" Pi?
Pi Network is a name that is receiving great attention from the cryptocurrency / blockchain community, and social public opinion. Invitations to "dig Pi" can be found on all online fronts, from Facebook, Zalo, Tiktok, Telegram, Youtube, …
According to the introduction, Pi Network is a cryptocurrency that can only be mined or mined on mobile phones. The advertising of Pi mining is quite simple: Users only need a smartphone, download the Pi Network app on the Appstore or Google Play and create an account, then open the app every day and press the "Start" button to start At the beginning of the mining process, even if you disconnect from the internet, the Pi mining process will take place.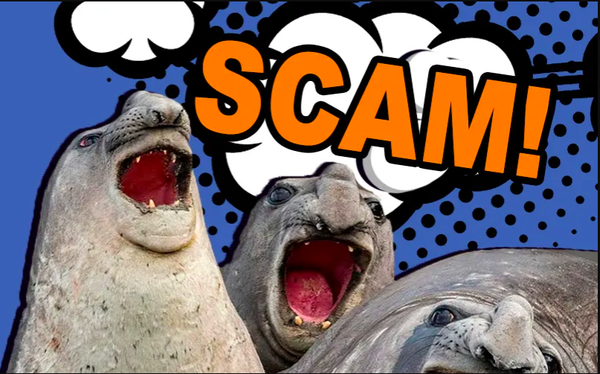 Pi Network's initial mining speed is 3.1 Pi / hour and will be halved if the number of users grows to a certain level. By the end of December 2020, the Pi mining application had more than 10 million members participating, the mining speed was at 0.2 Pi / hour.
Why is Pi Network so well accepted?
In Vietnam, every major forum appears Pi Network users greet with "link ref" (ie link introducing new people). According to cryptocurrency specialists, there are two main reasons for this attraction:
1. It's "Free": Users can earn free "money" online with just a phone without having to spend the initial donation cost. This is clearly very attractive to the majority and reduces the vigilance of many, because of the mentality of "playing for fun, for nothing".
2. It is "Expectation to get rich": Participants expect the Pi to rise in price as much as Bitcoin and in the future, they will get rich.
"When Bitcoin was born, people said it was a scam. Today, if you want to own 1 Bitcoin, those people have to pay 1.2 billion," a member of Pi Network argued.
But, is there really no fee for Pi Network participants? Many warnings show that Pi Network, while free, is showing signs of fraud.
Reason 1 : Conflict with the philosophy of anonymity of cryptocurrencies. The user not only completes the KYC (identity verification process with the identification), but is also required a lot of permissions in the phone. Once installed, the Pi has access to the stored content, contact relationships, even call status and more. These are all valuable data when collecting in large quantities.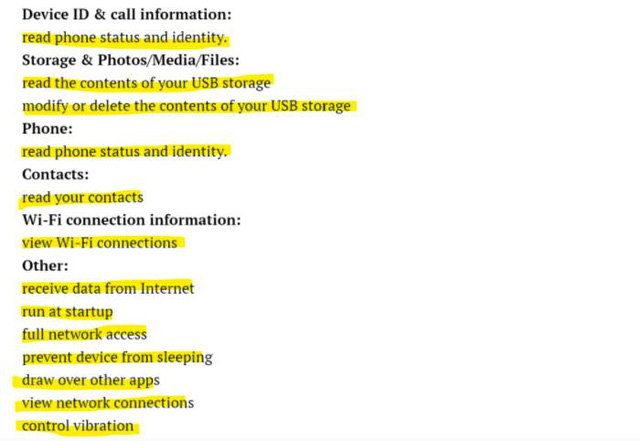 The Pi app takes too much irrelevant privacy.
Reason 2 : The Pi application sends data to a third party named socialchain.app and rayjump.com. These sites have no content at all and have two language options for English and Chinese.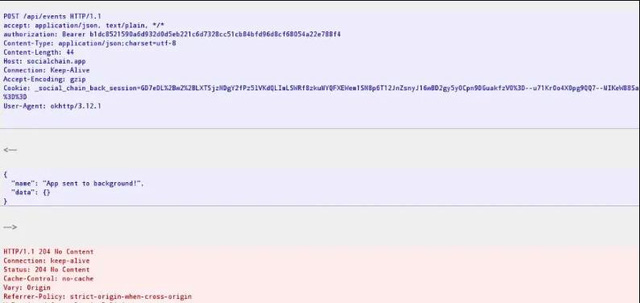 Pi Network sends user data to third parties.
Reason 3: Violation of the transparency principle. Most blockchain projects publish their code in open source form to be validated by the community, however Pi Network does not. Currently, Pi Network is no different from other non-transparent mobile applications in terms of technology.
This is also the fundamental difference between Pi Network and Bitcoin. Bitcoin is built on blockchain technology, decentralized, meaning no one can regulate the way Bitcoin works. Meanwhile, Pi is in the hands of an organization behind.
Reason 4: Works like multi-level model. Users cannot enter the Pi mining network themselves, but must go through a referral code. This is the manifestation of a pyramid-style business model, attracting people with the promise of profit if recruiting new members.
"I believe that the Pi Network beneficiary has no one but the founders of the project," said Cem Dilmegani, founder of Al Multiple, former technology advisor to McKinsey.
Source : Genk