Why did super-unicorn Gojek give up on the GoViet brand?
In early July, Gojek, the most valuable startup in Indonesia, announced that it would consolidate its brand name in two markets, Vietnam and Thailand, to become a single technology platform. This is said to be an attempt by Gojek to find ways to strengthen activities and image outside the home market.
This step comes when Gojek is in a fierce battle with Grab – the unit is operating widely in the region and under the same brand and platform. Accordingly, Vietnam's GoViet and Thailand's Get will have the same name and platform as the parent company.
"In the future, we will better serve the markets and bring bigger businesses in each country by merging technology and brand. This has been going on for months. We started. strategies to upgrade, scale more effectively, better serve customers in these markets since the middle of last year, "Adrew Lee – Gojek Global President said.
Both Gojek's Vietnam branch was launched in 2018 and the Thai branch was launched in 2019 with different brand names GoViet and Get respectively – using different applications.
However, after nearly 2 years of operation Gojek in Vietnam with the brand GoViet, businesses are being left behind by rivals. According to independent reports of ABI Research, in Go-hailing, GoViet had the proportion of completed ride weightings ranked third after Grab and Be. While in food delivery, Go-Food also ranked third after Grab Food and Now in terms of satisfaction and regular use.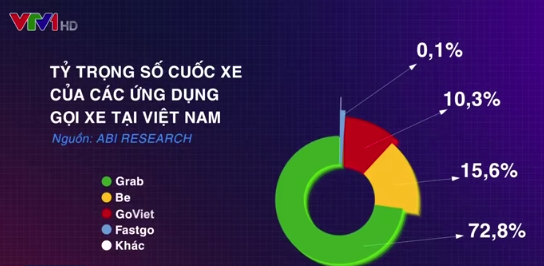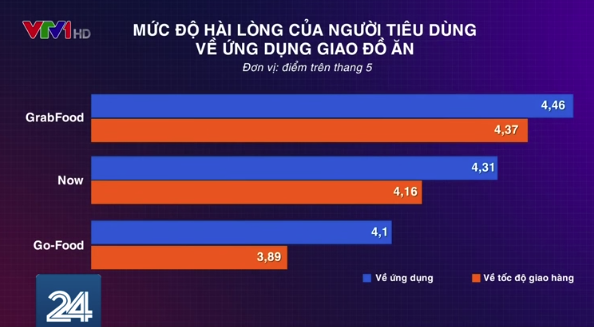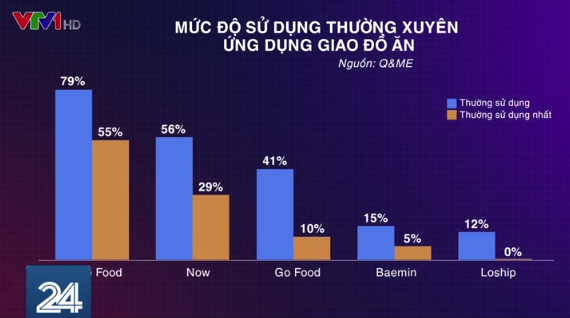 However, General Director of Gojek Vietnam said that they still grew well when they reached 200 million orders in Vietnam, double the previous 6 months. However, he also said that the difficulty of the Vietnamese market is that the high level of competition is partly leading to the decision to kill the old brand.
"Our desire is to become a super app. We are competing with rivals in every industry, in the ride-hailing industry we will have a few competitors, in the food delivery industry we will have a some competitors, including competitors in the field of super-applications. It is putting pressure on us to make a decision to change ourselves. ", Mr. Phung Tuan Duc, General Director of Gojek Vietnam, told VTV .
The competition to burn money among ride-hailing apps over the years has made the Vietnamese market a piece of cake for Gojek. Its main competitor, Grab, has invested in Vietnam up to US $ 100 million since 2014 before last year announcing that it would pour 5 times that amount into Vietnam. Not to mention the food delivery segment with Now and Baemin backed by potential corporations from Singapore and Europe, the competition for money-burning is expected to continue.
"The key to making the difference is that there is a direct discount on the product and there will be a discount on the purchase price. The menu menu is given on applications that are as good as each other." There is no difference, "said Tuan Pham, Asia Plus market research director, with VTV.
IPrice representative, who monitors technology market in Southeast Asia, said that the reason for Gojek's modest achievement in Vietnam is that the parent company has not really focused on markets outside Indonesia. However, past brand consolidation could open up a very different future.
"This shows a greater determination in countries outside of Indonesia, which is invested more seriously. In particular, Gojek's leadership has set a specific goal for the first time in 4-5 years to 50 years. % of users will come from countries from outside Indonesia, "said Dang Dang Truong, head of iPrice Vietnam Communications.
Vietnam is considered a key foreign market of Gojek. Of the 5 Southeast Asian countries Gojek is in business with, Vietnam is the second most populous country, and has many similarities with Indonesia so it becomes Gojek's key market abroad.
Sharing with ICTnews, Mr. Phung Tuan Duc also said that Vietnam and Indonesia have a lot in common such as a large population, a large force of motorbike drivers, a high demand for moving and eating.
In addition, Vietnam's economic growth is the highest in the region, rising incomes, rising demand for personal spending make Vietnam a potential market for new services such as Gojek. .
" For these reasons, Vietnam is a key strategic market in Gojek's long-term development plan and market expansion ," Mr. Duc stated.
Observers believe that the Gojek brand integration will tap into many fertile markets in Vietnam, such as electronic payments and finance, especially when the technology unicorn has just called a billion-dollar capital round from Facebook. , Google, Tencent and Paypal to do this. Instead of following the race to burn money in the old areas like technology carts or food delivery.
Gojek is Indonesia's first unicorn startup, recently receiving investment from Google, Facebook, Paypal, Tencent and before that some other large tech companies, to raise the value to more than $ 10 billion. The company started with a ride-hailing service, then expanded its activities to become a super-app.
In 2018, Gojek selected Vietnam as the first country to advance to the region, taking the GoViet brand name. GoViet is led by a team of Vietnamese people, developing their own apps and making their own product development and expansion in the Vietnamese market. Later, the company set up the Get app to do business in Thailand. Particularly in Singapore, Gojek still takes the original name as in Indonesia.
Source : Genk