Why Bitcoin fell but Ethereum peaked?
When Bitcoin bottomed out at $ 48,000 on April 23, virtual currency investors panicked that there would be a sell-off session that caused the market to crash. However, the worst scenario has not happened despite the fact that Bitcoin is still erratic a week and is currently trading around the $ 54,000 mark.
The reason is that in addition to Bitcoin, other digital currencies have made new highs. The second and third largest market cap cryptocurrencies, Ethereum and Binance Coin, have been sticking green candles for the past few days, meaning that the buy order is greater than the sell order.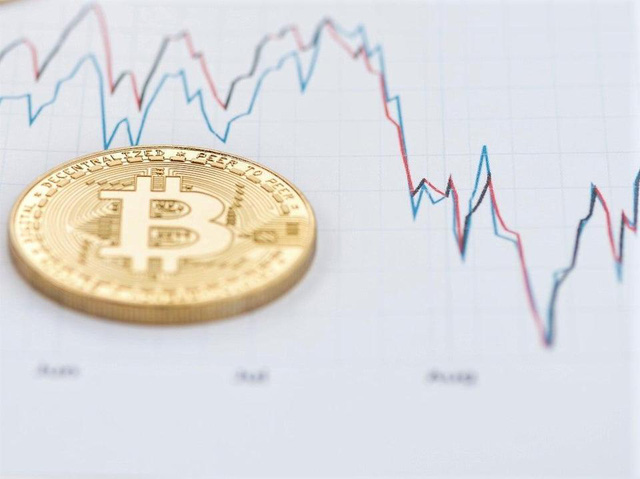 Bitcoin is on the decline and no longer holds a dominant market share of over 50% in the cryptocurrency market.
In particular, Ethereum is on the verge of breaking the $ 2,800 mark while Binance Coin is $ 620, the highest in its history. This result makes Bitcoin only 47.9% of the total capitalization of $ 2,100 billion, although this is also close to the level of $ 2,200 billion when Bitcoin peaked at $ 64,000 on April 15.
This reflects the fact that cash flow is no longer flowing into Bitcoin as much as it has been in the past three months.
Binance's new peak is said to have come from a series of recent moves such as preparing to launch the NFT digital artwork trading market in June 2021, the expansion of the Binance Smart Chain ecosystem, the burning process. The Binance Development Team's Quarterly Crypto …
Meanwhile, Ethereum kept its momentum thanks to a $ 121 million digital bond recently issued by the European Investment Bank (EIB). This is a genuine international financial institution whose shareholders are member states of the European Union.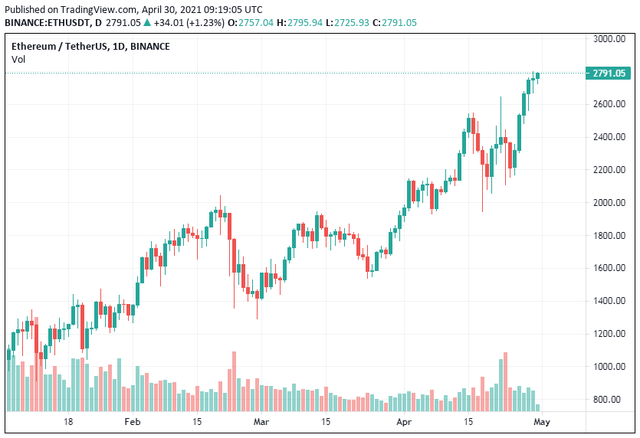 Ethereum is still on the verge of making a new high, despite Bitcoin's decline.
Accordingly, companies will buy EIB's bonds using Ethereum in exchange for a 2-year digital bond. Previously, financial institution JP Morgan also released a report stating that Ethereum will soon overtake Bitcoin.
In addition, Ethereum is moving closer to ETH 2.0, which is scheduled to upgrade in July. The transition from proof of work (PoW) to proof of stake (PoS) is an improvement that analysts have. hope will cause the Ehereum price to fly high.
In the opposite direction, Bitcoin has just received a fatal blow from Tesla, as Elon Musk's electric car company sold 10% of the Bitcoin it owns to beautify its financial statements. Previously, Tesla bought $ 1.5 billion worth of Bitcoins in the first quarter of 2021, indirectly helping the virtual currency to peak before many sessions of slump.
Source : Genk