Why are the tech giants not interested in gaming phones?
Back in time, Nokia had ambitions to attack the gaming phone market when it launched the N-Gage product line in 2003. In 2011, the Sony Ericsson alliance launched a series of gaming phones called Xperia Play.
However, both products mentioned above were unable to achieve great success in the market, so production was soon stopped. Today, Nokia is still struggling to find the old halo, while the Xperia brand after going to Sony Mobile has become a regular phone line.
With a mobile gaming market estimated to generate $ 77.2 billion in 2020, up 13.3% from 2019, it's hard to believe that today's gaming phone makers aren't the big boys.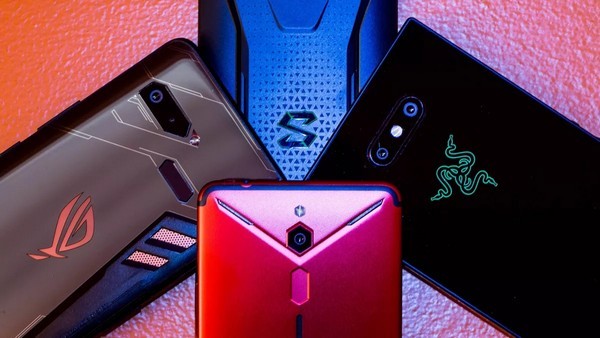 The most prominent gaming phones on the market today
Not Apple or Samsung but computer component manufacturers such as Nvidia, Razer, Asus and it is rare to see Xiaomi or LG jumping into the gaming phone game.
Gaming phone is not handheld
In the late 1980s, Nintendo's Gameboy ushered in a new era of handheld consoles. Since then, Nintendo has always been a pioneer in this market, despite the fierce competition from Sony.
The key to the success of handheld or consoles in general is monopoly. These machines have a closed operating system with exclusive games and extremely effective anti-crack games.
Handheld is cheap but is compensated by software revenue
Thus, the selling prices of these devices (hardware) can be cheap enough at the level that manufacturers can withstand losses and compensate for the cost of selling games (software). Hardware and software have quite opposite marginal costs, the more one sells, the more losses and the cheaper one sells, thereby compensating for each other and Nintendo or Sony have a huge profit with hundreds of millions of game copies. Sold on handheld or console.
Gaming phones are a completely different story. Android is owned by Google and the operating system is very open. The concept of exclusive games for Android is almost non-existent, let alone games exclusive to gaming phones.
As a result, the selling price of a gaming phone is often significantly more expensive than a regular gaming smartphone, as manufacturers don't have any direct source of revenue from the software to offset the hardware costs.
Some manufacturers like Xiaomi accept losses to dominate the market. But in fact, they also do not benefit from the high configuration smartphones play many heavy games. What makes up for the loss for Xiaomi is to sell advertising or pre-installed apps (software) integrated in the Android kernel MIUI operating system.
What about Apple? Even though it has an exclusive App Store that eats 30% of the revenue from game developers, Apple hasn't made any move to jump into a gaming phone. The first reason is because the current iPhone models are very expensive and if you make a high-end gaming phone, it is not known how expensive it will be.
Gaming phones are not like smartphones
Ultra-thin and light design, screen overflow, waterproof, infinity screen, camera hidden under the screen, camera to remove fonts are things that do not belong to gaming phones. This device needs a high-frequency scan, powerful configuration, battery buffalo than the flashiness of a normal smartphone.
Unfortunately, current technology can not make a phone with high configuration, the battery is buffalo and does not heat up. Therefore, users still have to play and plug in the charger to satisfy the need to continuously plow games, let alone play on a gaming phone.
Gaming phones still need to use accessories for smooth gameplay.
If you have purchased a gaming phone, users must purchase additional accessories such as a heat sink, hard buttons to maximize the experience. These things inherently make it even more expensive to buy an already expensive gaming phone.
That is not to mention the case that if the game is too heavy, players often tend to run emulators on high-configuration computers. If you have to buy a gaming phone that costs as much as a video card, it is clear that the investment in VGA is more optimal.
Mobile games are still very simple
The current game engine allows developers to make blockbuster graphics games on mobile, but there are not too many AAA games on iOS or Android. The reason is that the product life cycle of mobile games is not high, while the market is constantly releasing new games.
Mobile games are mostly very light
Therefore, the top-grossing mobile games in the world today are largely simple games like Hay Day, Monster Strike, Puzzle & Dragons or Candy Crush Saga. Some special cases like PUBG Mobile or Lineage 2 R can actually run on mid-range smartphones or, as mentioned above, play using emulators.
With a market not ready, the big guys clearly do not have many reasons to jump into a production segment where the more loss or too expensive the price is not attractive enough to buyers. The biggest candidate with all the potential to do this is Apple, which is inherently more interested in selling headphones, charging cords, and smart watches.
Source : Genk