Which iPhones are compatible with iOS 17?
iOS 17 includes more customization options for the Lock Screen, iMessage and FaceTime improvements, new features for the Health app, and a new Idle mode. However, not all iPhone models are compatible with the iOS update that Apple just introduced.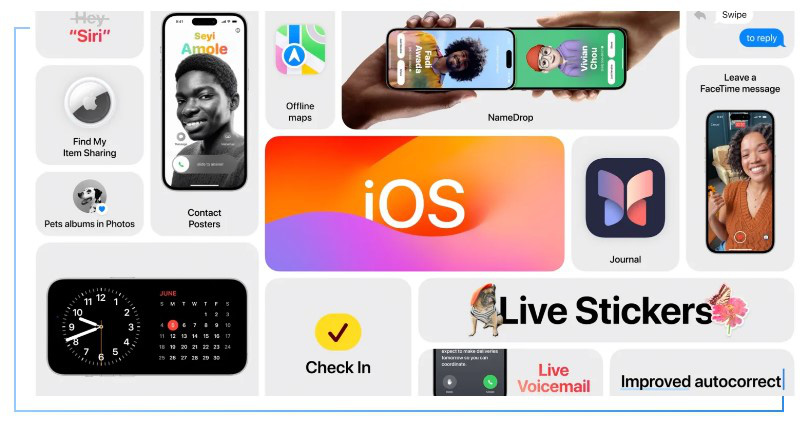 New features on iOS 17. Photo: Apple
"With iOS 17, we've made the iPhone more personal and intuitive by looking at the features we all use," said Craig Federighi, Apple's Senior Vice President of Software Engineering. Calling, FaceTime, and Messages are central to the way we communicate, and the iOS operating system has a lot of updates that we think users will love.We've also redesigned AirDrop with AirDrop in mind. New ways to share, autocorrect, even better, and we're introducing brand new experiences with Diary and Standby, and more. We can't wait. waiting for everyone to try it".
iPhone models compatible with iOS 17
iOS 17 requires an A12 Bionic chip or higher. This means that the iPhone 8, iPhone 8 Plus, and iPhone X will not receive the update.
Here is a list of all iPhone models compatible with iOS 17:
• iPhone XS and XS Max
• iPhone XR
• iPhone 11
• iPhone 11 Pro and Pro Max
• iPhone 12 and 12 mini
• iPhone 12 Pro and Pro Max
• iPhone 13 and 13 mini
• iPhone 13 Pro and Pro Max
• iPhone 14 Pro and Pro Max
• iPhone SE (2nd and 3rd generation)
Source : Genk