Where is the video game race between tech giants?
Microsoft, one of the earliest participants in the field with an Xbox console in the early 2000s, bought the Mixer in 2016 and paid millions to gaming stars like Ninja last year to Sign exclusive contracts.
Google, meanwhile, launched its Stadia cloud gaming service, while Apple introduced its Apple Arcade and Amazon subscription service to release a free PC game called "Crucible." Live streaming platforms like Facebook Gaming are also vying for the audience's attention.
So where did the race between them go?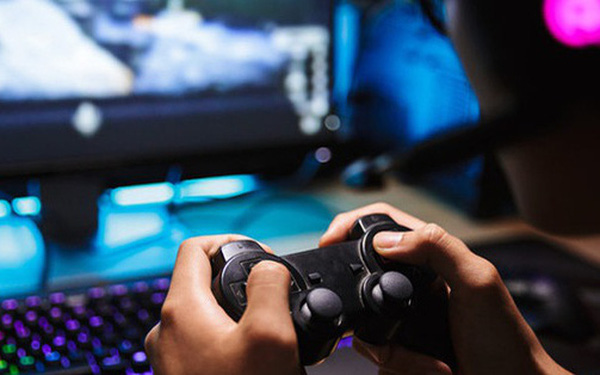 Apple Arcade
2019 was an important year for Apple as it launched many new services after iPhone sales declined. With consumers keeping their phones longer and not rushing to upgrade to the latest model, Apple has to look for other ways to increase profits.
Apple Arcade, their new game registration service, is basically a "collection" of games from the App Store. For $ 4.99 per month this is a reasonable price and if Arcade is accepted by enough subscribers, it could be lucrative for Apple.
Last September, Joost van Dreunen, founder of the New Breukelen video game company, estimated that 50 million people could sign up for Arcade in the next two years, bringing $ 250 million to Apple every month.
Although the service no longer receives much buzz, Apple regularly adds new games to it.
Arcade currently has over 120 games, can be played on iPhone, iPad, iPod Touch, Mac and Apple TV. This is still a viable service for gamers in the Apple ecosystem and does not own a gaming console or desktop computer.
Stadia by Google
Stadia, Google's new cloud-based gaming service, was officially launched in November. Stadia users can stream and play games via smartphones, web browsers or wirelessly via Chromecast .
Stadia succeeds in providing a gaming-quality experience without the need for expensive hardware. You also don't have to wait and install games, saving hours of download time for serious gamers. In tests conducted by CNN Business last year, Stadia showed minimal latency thanks to cloud and graphics being seamlessly loaded on mobile devices, even in particularly intense battle scenes – as long as Strong internet connection.
Stadia currently has more than 55 games and new ones are added every week.
However, critics have noted that many of these games are already available on other existing gaming platforms and consoles.
Google declined to say how many users are on the Stadia platform.
Mixer and Microsoft xCloud
Microsoft now has a good foothold in the gaming field. As of April this year, Xbox Game Pass has more than 10 million members.
However, outside of the Xbox ecosystem, other projects have yielded unexpected results. The mixer will stop working on July 22. In a statement, Microsoft explained that the Mixer did not grow fast enough to fit the company's vision.
The mixer was never big enough to challenge its livestream rivals Twitch, Facebook and YouTube, although the platform cost millions of recruiting talents. A report from StreamElements last year showed that the watch time on this platform only increased after Ninja "super gamers" joined, but it was not enough to take the lead of Twitch.
Meanwhile, xCloud, Microsoft's cloud-based gaming service, still has potential. It is previewed on Android in 15 countries with more than 50 games and is set to launch later this year. In April, CEO Satya Nadella said hundreds of thousands of people were participating in the xCloud preview.
Crucible of Amazon
In May, Amazon released a free "Crucible" shooter on personal computers but the game was not promoted much on the internet. Dreunen, the founder of the company that invests in video games, called it "an unfortunate failure".
According to Steam Charts, there are only a few hundred players on Crucible at any given time, a very small number when compared to blockbusters like Fortnite and Valorant.
"Crucible" combines elements from adventure and search games, like defeating monsters for points, as well as features from other popular shooting games.
Whatever the outcome, Amazon has gained a foothold in the gaming industry by providing its web service to major developers and by attracting millions of views on Twitch, "he said. king "in the field of livestream at the present time.
Facebook Gaming
Facebook Gaming was launched in 2018 to take advantage of the huge number of social media users.
As of November last year, Facebook said more than 700 million of its 2.4 billion users have "participated" in the game's section on their platform every month. However, this includes those who watched for just a minute, or left comments in a gaming group.
Unlike the bleak growth of the Mixer, in April, Gaming gave Facebook 291 million hours of tracking, compared to 37 million of the Mixer. Still, both platforms are still being overwhelmed by Twitch, with 1.6 billion hours of follow-up, according to StreamElements.
Reference: CNN
Source : Genk