Where are the next $ 2 trillion business?
The race of S&P 500 businesses to reach a capitalization of 2,000 billion is really interesting. In the process, a lot of money will continue to be made. Analysts have named the two companies in the S&P 500 group Microsoft and Amazon as businesses that will reach a market value of $ 2 trillion, according to Investor.
The " 2,000 billion race " is becoming more and more realistic. On April 5, Microsoft shares rose nearly 3%, to $ 249.07. This is the highest level ever, far exceeding the nearest mark of 246.1 USD. The company's capitalization has reached $ 1.88 trillion. Up 12% in value this year, Microsoft is the second highest market capitalization company in the S&P 500 group.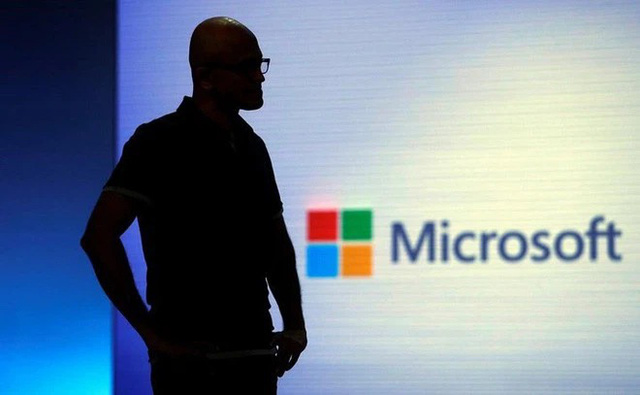 The fact that Microsoft and Amazon are on their way to becoming the next $ 2 trillion company shows the technology industry's market leadership. Apple was the first company to reach a market capitalization of $ 2 trillion nearly a year ago – August 26, 2020. This means that it took Apple about 2 years to increase its capitalization from 1,000 billion to 2,000 billion. Before that, it took Apple 40 years to reach a value of $ 1 trillion.
Now it's Microsoft's turn. Analysts believe that the company's shares behind Microsoft 365 services or software such as Word and Excel will reach $ 275.97 in the next 12 months. If they are correct, Microsoft's market cap will reach $ 2.08 trillion within the next year. Compared to now, Microsoft's stock only needs to increase 10.8% to reach that historic milestone.
This is not a blatant prediction. Analysts believe Microsoft will make $ 7.37 per share in fiscal year 2021, which ends in June. This is 28 percent higher for the same period in 2020.
In addition to Microsoft, analysts trust Amazon even more. They argue that Amazon's $ 2 trillion market cap is just a matter of time. Analysts believe Amazon shares will rise 25% over the next 12 months, to $ 4,043.5 per share. By then, Amazon's value will reach $ 2.04 trillion in the next year.
This is good news for Amazon investors. Its shares have been flat this year, down 1% while companies in the S&P 500 group rose 8.6%. Before that, Amazon shares consistently led the market for a long time. Even so, Amazon shares are still more positive than Apple, which is down 5% this year.
Meanwhile, Tesla – the emerging star in the S&P 500 group received conservative reviews, even when it had just hit record sales in the most recent quarter. Its shares are expected to fall 10% to $ 617.5 in the next 12 months. At that price point, Tesla's market cap will only reach $ 592.7 billion. Shares of Tesla are down 2% this year.
Alphabet (the parent company of Google), Facebook, Berkshire Hathaway are the next big companies in the S&P 500 group, after the big three Facebook, Microsoft, and Amazon. Tesla ranked 7th in this group.
Reference source: Investor
Source : Genk