WhatsApp – a subsidiary of Facebook – launches an in-app payment system in Brazil
After beta testing in India, WhatsApp has officially launched the in-app payment system in Brazil. The payment will be made through the Facebook Pay service, launched by the parent company Facebook late last year. Currently, this payment service has been implemented on Instagram, Messenger, Facebook and now WhatsApp.
Besides the above payment system, WhatsApp also has a peer-to-peer digital payment system that has been around for a while. The closed beta version of this system was launched in India in 2018, so many believe that the country will be the first to officially launch the payment system on WhatsApp.
However, according to a report from TechCrunch, Facebook has encountered some obstacles from regulatory agencies in India, so they turned to Brazil to become the first launch site.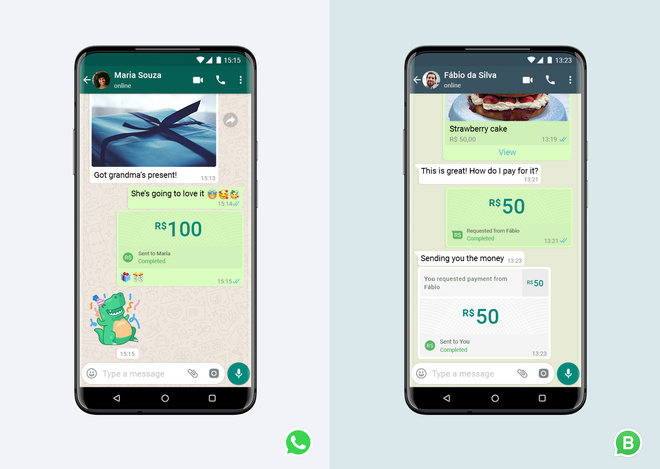 " The payment on WhatsApp will start being rolled out to users across Brazil starting today and we aim to make it available to everyone in the near future ." The company said in a blog post. WhatsApp says its digital payment system is an open model to allow them to add more partners in the future.
There is no charge for the user using this payment service, but merchants will have to pay a processing fee to receive the payment. Users need to associate a credit or debit card with their WhatsApp account, and transactions will be secured with a 6-digit PIN or a fingerprint.
The company said it will support the credit and debit cards of banks like Banco do Brazil, Nubank, and Sicredi, in addition the company is working with Brazilian payment system processor, Cielo to promote push this service.
The launch of the WhatsApp payment system shows that Facebook's plan to join the global payment network is still ongoing. After a rough start with the Libra digital currency, Facebook seems to be turning to deploy payment systems on its own platforms.
A month ago, Facebook also officially announced the e-commerce platform feature on its social networking platform, allowing users to shop and view products while shopping while surfing Facebook. And the in-app payment system is just another step in Facebook's super-app ambition.
Refer to The Verge
Source : Genk