"What you pay for" – New iPhone SE was cut an important experience for Apple
Just like with most of Apple's newly launched iPhones, the new iPhone SE doesn't support 3D Touch. While most of 3D Touch's features have been repeated in Haptic Touch, the iPhone SE still lacks a very important feature: expanding notification options.
For example, on iPhone 11 and iPhone 11 Pro, users can press and hold on a notification to bring up the menu with other actions. For Twitter, users can press and hold the notification to press like or reply quickly right on the notification.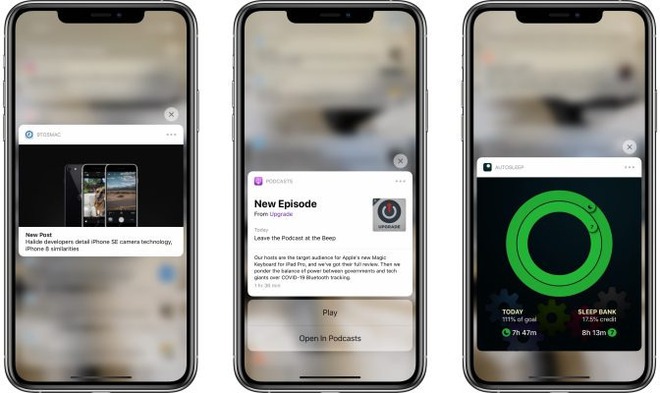 On the new iPhone SE, when a new notification arrives, you can still press and hold the notification to see other options. But when notifications appear in the lock screen and Notification Center, such Haptic Touch interactions will not work. The workaround is to slide the notification aside and touch the View option.
The same thing happened with the iPhone XR when it was first launched. But then Apple added the notification extension feature to Haptic Touch for iPhone XR through a software update. Therefore, many new iPhone SE users think this is a software bug and will be fixed soon by Apple.
However, according to TechCrunch reporter Matthew Panzarino, the lack of support is not a software bug, but it was intentionally shut down by Apple. Therefore, it is difficult to expect a software update from Apple to fix this problem.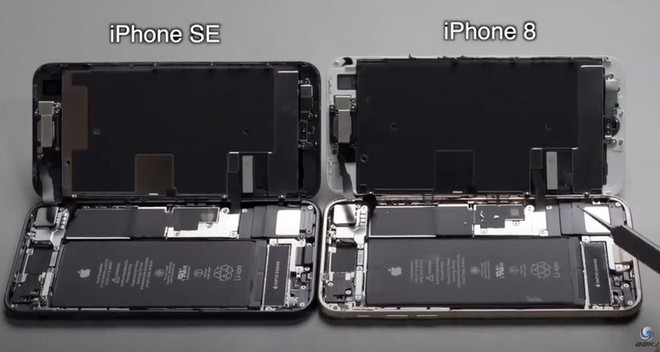 While dissecting this new iPhone SE, iFixit also realized the removal of 3D Touch module on the new iPhone SE. Even when iFixit tried replacing the iPhone 8 screen – which supports 3D Touch – into the new iPhone SE, this feature still didn't work. This shows that this feature has been disabled by Apple right in the software level on the device.
Remember when the first-generation iPhone SE debuted in 2016, although it was also equipped with the A9 chip like the iPhone 6S, this device was not equipped with 3D Touch feature as the iPhone launched at the same time. And just like the last time, these feature shortages are often not reported or explained by Apple.
At a much cheaper price than other iPhone models, it seems that the iPhone SE series is being slightly discriminated against by Apple compared to other devices.
Refer to 9to5Mac
Source : Genk