What is it about ASUS VivoBook that makes young people "fascinated"?
ASUS has skillfully "weighed and measured" to create an extremely successful VivoBook empire as it constantly strives to bring the most modern equipment to mid-range laptops to serve young customers – for The image is always looking for powerful "machines" at a reasonable price as a launch pad for success.
Top-notch configuration helps Gen Z weigh all "heavy" tasks
In the past, with a mid-range laptop, young people often had to "accept" options with basic configuration, just enough to handle light learning tasks. And to get a seamless use experience for all day long, performing "heavy" tasks that require the power of CPU, GPU or ample RAM, they will have to spend a higher budget.
ASUS VivoBook was born as a "super hero" to help save young people from this anxiety, especially in the context that the laptop is becoming an indispensable companion in the holiday season, helping us stay strong. move forward in response to the pandemic by studying and working online.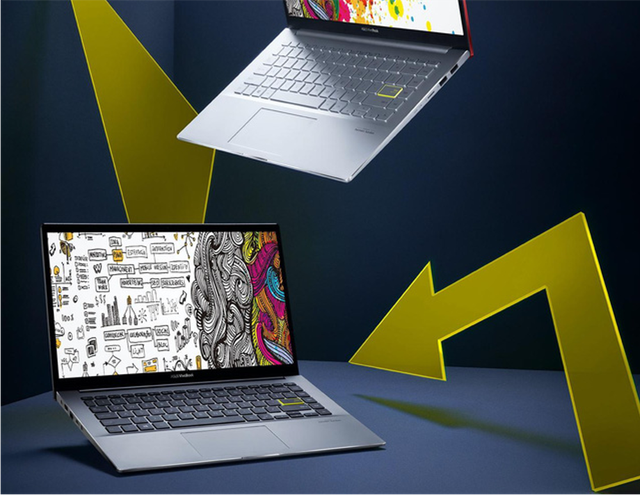 Whether you work in the design, graphic, or art industry with "heavy" tasks that need to be handled regularly or simply need entertainment with games, movies, surfing social networks. VivoBook can easily respond perfectly when equipped with 28W CPU, the latest 11th generation Intel® Core™ chips with powerful Iris Xe graphics core.
Besides, the latest ASUS VivoBook models are equipped with default RAM of 4 – 8GB and can be upgraded up to 24GB. Despite its very thin and light appearance, the device contains "boundless power" to help users freely perform multitasking. VivoBook also features exclusive AIPT Smart Performance technology, which boosts CPU performance by up to 40%, smart sensors, and an aerodynamic IceBlade fan design for good heat dissipation.
The user's visual experience has always been focused on this model when ASUS VivoBook is equipped with a sharp FullHD screen, with an ultra-thin NanoEdge screen border with a screen ratio of up to 84%.
Freedom to express your personality with a variety of styles to choose from
Unlike many laptops in the same segment, ASUS VivoBook has a more "lemon discharge" appearance with a shell made of quality alloy, both helping to protect the device against bumps and giving the impression of a machine. high-class. In addition, the Enter key with contrasting Neon border is also an interesting detail that makes many Gen Z fall in love with this unique highlight.
ASUS VivoBook A series offers style harmony when equipped with a metal lid with neutral colors: elegant Silver, Stone Black and Milk Tea Gold. This is a modern and sophisticated choice to embellish any user's style and personality.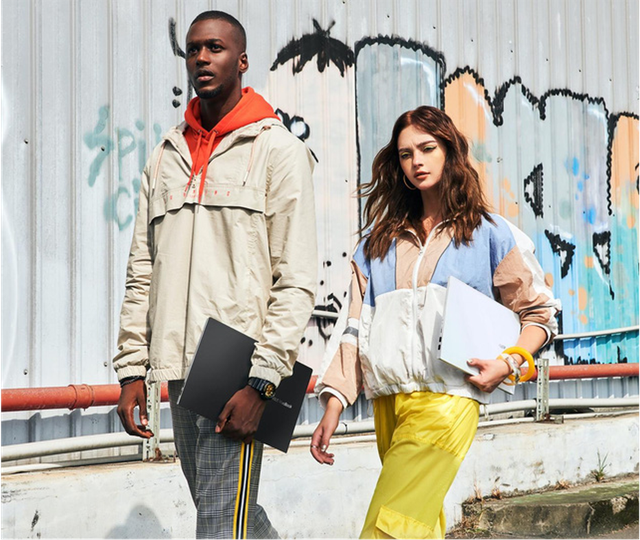 ASUS VivoBook A series celebrates every style.
Unique and different, ASUS VivoBook Flip 14 offers the ultimate experience with a 360⁰ folding screen hinge design, flexible to use in stand, tent or tablet modes with a super-responsive touch screen and ASUS Pen. You also have absolutely no need to worry about the durability of this 360⁰ hinge as it has been proven to withstand up to 20,000 folding cycles for years of use.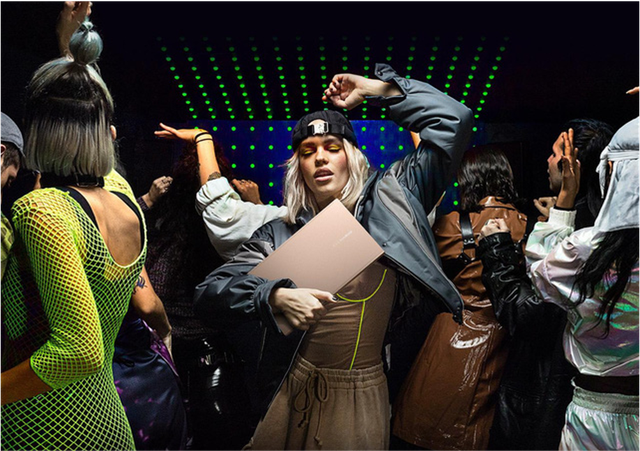 ASUS VivoBook Flip series for breakthrough personality, dare to be different.
And if you're a Gen Z with an outstanding personality and always the center of attraction, ASUS VivoBook S series will be a premium accessory that celebrates your personality, style and talents thanks to an impressive range of colors. with a sturdy case wrapped in high-grade aluminum alloy, the lid is smoothed by 3D nanoprinting technology and is accented with delicate diamond chamfers. The device has 4 unique color options, including: Gaia Blue, Bold Red, Indie Black, Mother of pearl white.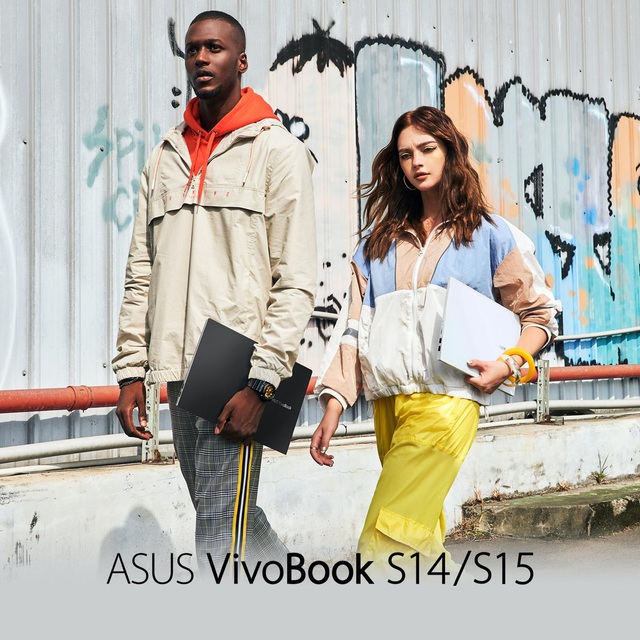 ASUS VivoBook S series keeps Gen Z in the spotlight.
More information
ASUS VivoBook 15 OLED "upgraded" version has just been released with screen technology that was only available in the high-end segment before. The product delivers the ultimate visual experience with 100% DCI-P3 color gamut for accurate colors in all lighting conditions, DisplayHDR™ 600 contrast for every detail, fast 0.2ms response time 50 times more than conventional LCD screens with the ability to reduce blue light affecting the eyes up to 70%.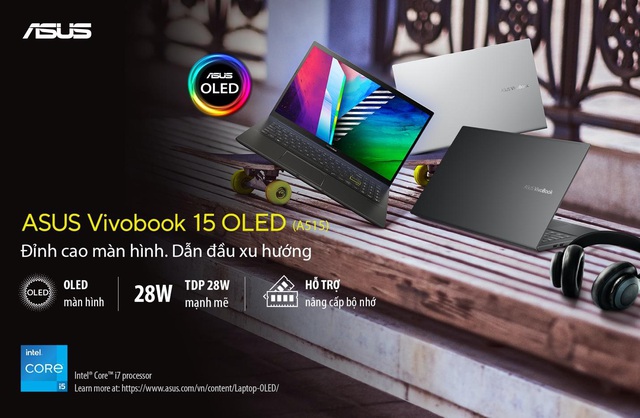 ASUS VivoBook 15 OLED upgraded version with high-end screen technology.
Source : Genk