What do you see when Samsung brings active noise cancellation (ANC) to the Galaxy Buds2?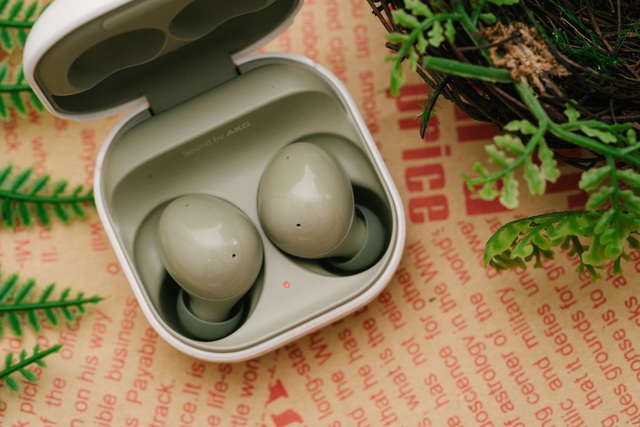 Our country is in a period of renewal, with outstanding developments in all aspects, helping to increase the quality of life of everyone. But also because of this development a problem arose: noise pollution. Many people have financial conditions to buy means of transport such as motorbikes and cars, making the roads crowded and the sound of car horns louder than ever. The "skyscraper" buildings emerged like mushrooms after the rain, accompanied by the loud noise of the construction site day and night.
We know that noise is an inevitable part of the process of industrialization and modernization, but sometimes they are annoying, and even pose a risk to health. According to the World Health Organization (WHO), people exposed to sounds higher than 75dB for 8 consecutive hours will be at risk of hearing loss, and sounds higher than 100dB can even cause ear pain. right away.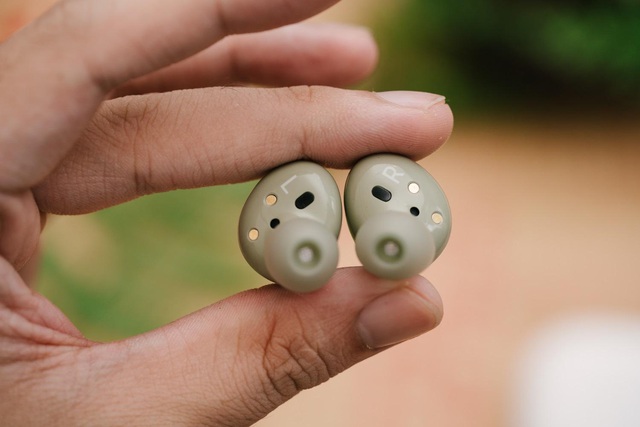 This is why headphone manufacturers apply Active Noise Canceling technology to their products. Samsung even brought technology that was previously only found in the Galaxy Buds Pro down to the affordable True Wireless product, the Galaxy Buds2. Thanks to both in-ear and out-ear microphone systems, Buds2 can capture environmental noises and then create waves that are out of phase to cancel them out, preventing them from reaching the user's ears.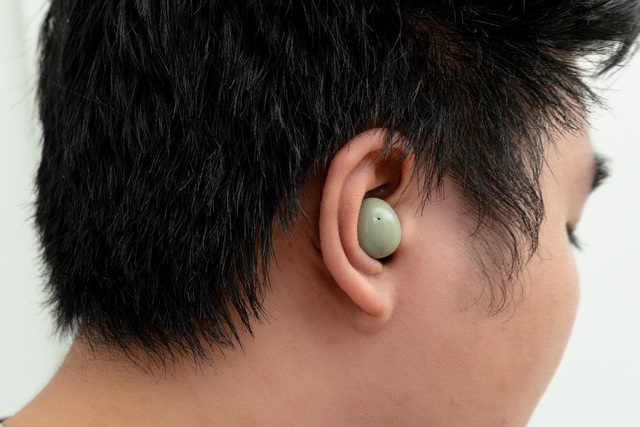 Galaxy Buds2's active noise canceling offers many benefits in terms of entertainment as well as protecting hearing health. When the sounds of car horns, construction sites, animals… around are softened or completely eliminated, we will be able to focus more on the music we are listening to, making it easier to hear the smallest details. Playing the game, you will not be startled by outside noises, confidently "carry the team" and ignore unnecessary distractions.
Besides, the reduction of outside noise also helps you do not need to increase the volume of the headset too loud, always below the threshold of 70dB as recommended by WHO so that your ears are always healthy, can continue. enjoy your favorite music for a long time.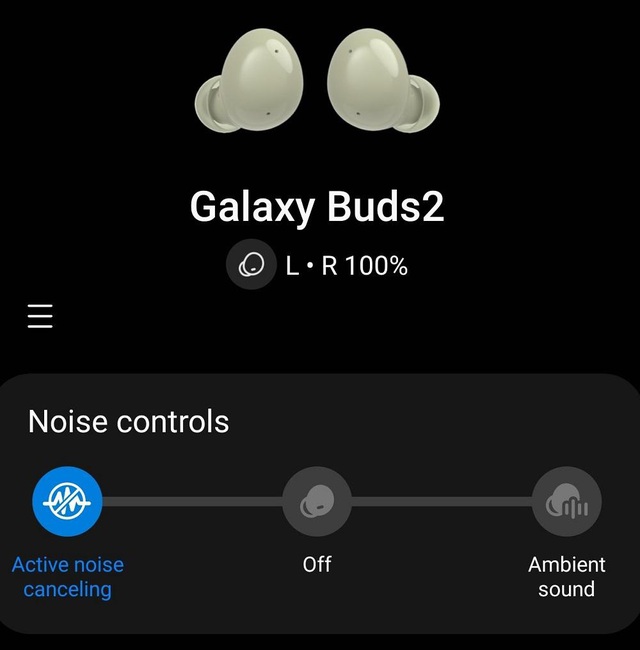 Control on and off the Galaxy Buds2's noise canceling and Ambient Sound (environmental listening) mode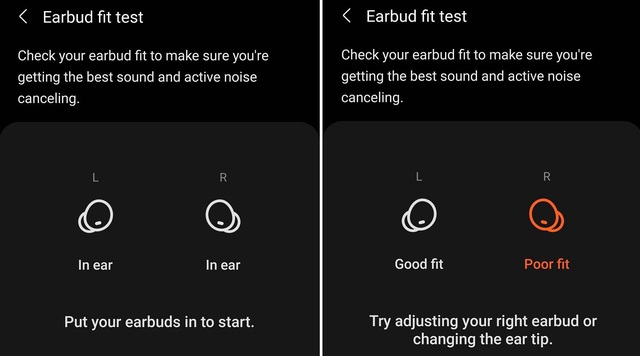 The headset also allows us to measure whether it is worn tightly or not, ensuring the quality of active noise cancellation ANC
Not only has active noise cancellation, Galaxy Buds2 is also applied comprehensively thanks to other accompanying features. When you first buy your headphones and during the selection process of the rubber pads, you can access the ear fit feature to optimize noise cancellation. Finally, the Ambient Sound feature is the opposite of active noise cancellation, which helps you quickly listen to environmental sounds to communicate with those around you without having to remove the Galaxy Buds2 from your ears.
Active noise cancellation is not really a new technology today, but the fact that Samsung applies it to a "popular" product shows that the Korean electronics company continues to bring high-end utilities to all users. everyone, improving the experience of enjoying music, games and protecting the health of users in any segment.
The Galaxy Watch4 series smart watch duo pre-order program officially starts from August 31, 2021 to the end of September 16, 2021 nationwide with an attractive gift package worth up to VND 2,290,000.
The pre-order program of Galaxy Buds2 Peak Active Noise Canceling Wireless Headphones will start from September 10, 2021 to the end of September 16, 2021 with a gift package worth VND 1,000,000.
In particular, customers will receive 10% discount on Galaxy Buds2 when purchased with Galaxy Z Fold3 5G or Galaxy Z Flip3 5G.
For purchase information, please visit: https://shop.samsung.com/vn/
Source : Genk