What do you see from VinFast's high-level recruitment policy "phase 2"? Still "terrible" profiles but here's the difference
Great profiles
VinFast is a name that always causes big surprises with a series of bold strategies. From branding and sales policies, VinFast has repeatedly created unprecedented things in the Vietnamese and even international market precedents. However, if it has to be bold, it is the personnel policy that makes people really "respect" this brand.
VinFast's way of doing things is to find the best and best people at the international level for key leadership positions to bring this brand forward quickly to its goals. These are all "named" personnel with decades of key leadership roles at the world's leading car manufacturers.
For example, recently, Vingroup announced the appointment of Michael Lohscheller – who used to hold the position of Vice President of Volkswagen America and General Director of Opel Global – as General Director of VinFast Global (CEO).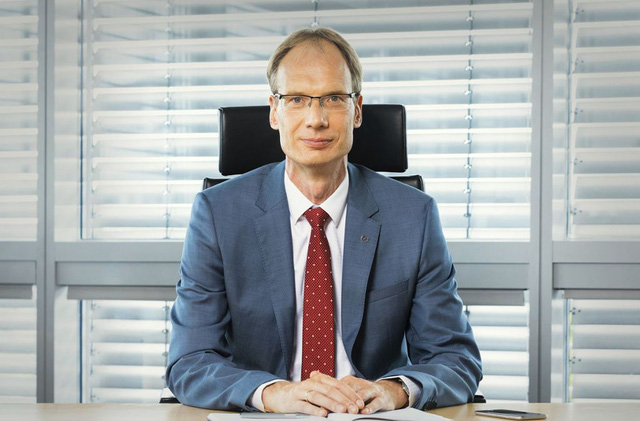 Michael Lohscheller has just been appointed CEO of VinFast globally.
The CEO was born in 1968, German nationality has 20 years of experience in the automotive field, won many international awards for outstanding executives in Europe. More importantly, he is the nucleus of Opel's "miracle" feat of converting from a petrol car model to an electric vehicle with sales of more than 35,000 vehicles in 2020, owning the best-selling small electric car model in Germany. Under the leadership of this CEO, Opel has been profitable for 3 years in a row, despite losing billions of dollars before.
Previously, when the brand was first established, VinFast also succeeded in recruiting CEO James B.Deluca – the famous leader of General Motors. Mr. Deluca has been with General Motors for 16 years, having held the position of Executive Vice President of Global Manufacturing for the brand.
Some other notable figures have "joined" for VinFast, such as Sam Casabene – Deputy General Director of VinFast's Procurement Division, who used to be Ford's Purchasing Manager in the Asia Pacific region. Positive; Roy Flecknell – Vice President of Planning & Program Management served as Regional and Global Director of Automotive Planning and Production at General Motors for 22 years.
Or like Mr. Vo Quang Hue – Deputy General Director of Vingroup in charge of the automotive industry, was also the CEO of Bosch Vietnam for nearly 10 years, the head of BMW's representative office in Egypt.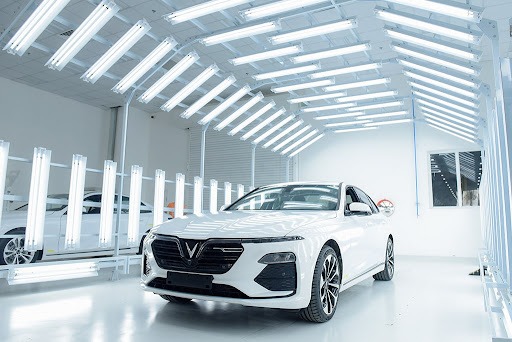 After completing the production and operation model, VinFast seems to be entering "phase 2" with bigger goals.
But there are differences in each stage
If you look at the list of senior expatriates (and work for foreign companies) at VinFast during the start-up period, one important point is that they are all experts in the industry. production, engineering, purchasing…
This is also understandable because at that stage, VinFast needed to build a foundation in the first stage of entering the field of automobile production and business.
Now, after 2 years of appearing on the market and creating a certain trust with products and services, and at the same time, the apparatus and business model have been completed, VinFast is entering a new stage of development – temporarily. called "phase 2" is promoting business, going to international market.
Therefore, it can be seen that there are big differences in VinFast's recent recruitment of personnel. Mr. Michael Lohscheller is an expert in finance, business model transformation – is expected to help VinFast optimize revenue as well as expand the electric car business in North American and European markets.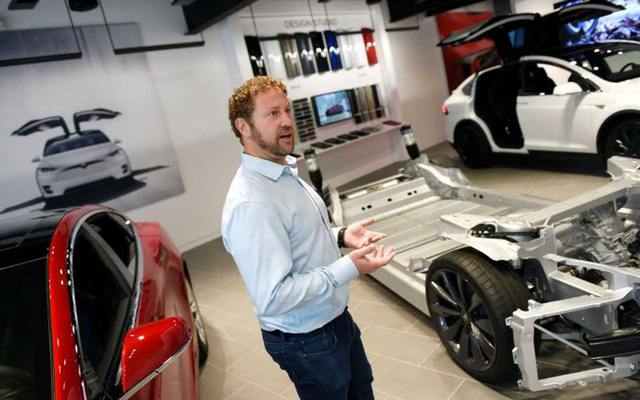 Jeremy Snyder – VinFast's US market development director is a former Tesla boss, an expert in team building, sales and marketing.
Not long ago, VinFast also appointed Mr. Jeremy Snyder as Director of US market development. He has 10 years of management experience at Tesla, having built a sales team that reaches $2 billion a year in revenue. The strong point of this Director is strategic planning, building human resources, sales and brand marketing.
The first "female general" of VinFast in Europe – Ms. Tran Thi Hong Bich, Acting Director of VinFast Europe, was once CEO and member of the Board of Directors of Toyota Hanoi, bringing this unit to the top 3 of Toyota's sellers. in Viet Nam. In her LinkedIn profile, she describes herself as someone with skills in general management, operations management, marketing and sales.
In the way of recruiting high-level personnel of VinFast, there is still one point that remains unchanged between the two phases: "high-quality goods", "terrible" profile and has confirmed its capacity with actual achievements. However, depending on the development situation of the brand, VinFast's policy of "hunting" for talent has changed. This is considered a reasonable, methodical and professional way of doing things.
With a new staff, VinFast seems ready to go to the world market. In March 2022, the company will officially launch two electric car models VF e35 and VF e36 in North American and European markets. Previously in November 2021, VinFast will also hand over the VF e34 SUV model to Vietnamese users.
Source : Genk